An Icon's Turbulent Start
The Icon A5 debuted to much promise and fanfare. We take a look at how one of the most instantly iconic private aircraft has held up since its launch and what this portends for the brand.
By Jim Simon
Equally capable of operating on land and water, the A5 could be the coolest aircraft on the lake as well as on the airport apron. And at just US$139,000 at the time of its maiden flight in 2008, the A5 was reasonably affordable compared to supercars or pleasure watercraft. As if those attributes weren't attractive enough, the A5 was intended to be as easy to fly as driving a supercar so as to appeal to non-pilots.
A promising start
The Icon A5 was the dream of former U.S. Air Force and commercial airline pilot Kirk Hawkins. His timing was impeccable because the U.S. Federal Aviation Administration had approved Light Sport Aircraft (LSA) to expand aviation to a new segment of pilots by focusing on the joy of flight at a low entry cost. To help manufacturers minimise development costs, the FAA mandated some reasonable limitations in terms of the number of passengers (two), speed (120 knots), weight (1,430 lbs), and operations (visual flight rules).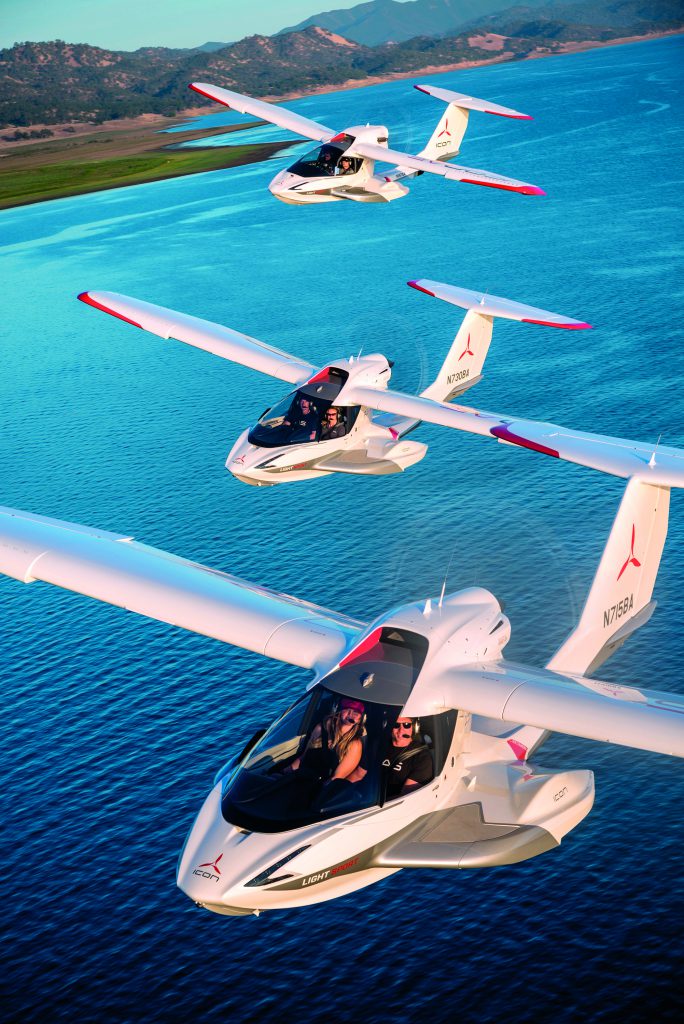 What helped the A5 was that it was a good-looking craft, although its star factor was not limited to its airframe. In place of the plethora of dials found in traditional aircraft, Icon dramatically simplified the cockpit dash to just a few dials that would feel intuitive to any sports car enthusiast.
Recreational vehicles and watercraft are popular in places like the U.S. in part because of their ability to be stored at home to minimise storage costs. Icon designers cleverly leveraged a similar approach by designing the A5's wings to be foldable and selling a trailer as an accessory.
With the help of a flashy marketing campaign, the Icon A5 was an immediate hit with the public and the mainstream media. Icon received 1,800 deposits from prospective customers and quickly built a years-long waiting list. As Icon had hoped for, nearly one-third of the deposits reportedly came from non- or low-time pilots who were attracted by the promise of the A5 lifestyle and ease of use.
Hitting turbulence
As is common with new aircraft programmes, the development, certification, and production of the Icon A5 exceeded target dates. Schedules were pushed back, costs were said to be higher than forecast, and production capabilities were constrained. Nevertheless, Icon persevered.
For instance, Icon successfully petitioned the FAA for a waiver on the LSA weight restriction resulting in an S-LSA (Special-LSA) certification. Production moved from California to Mexico in order to reduce labor costs. Unfortunately for A5 position holders, the purchase price nearly doubled to US$389,000 for a fully equipped A5.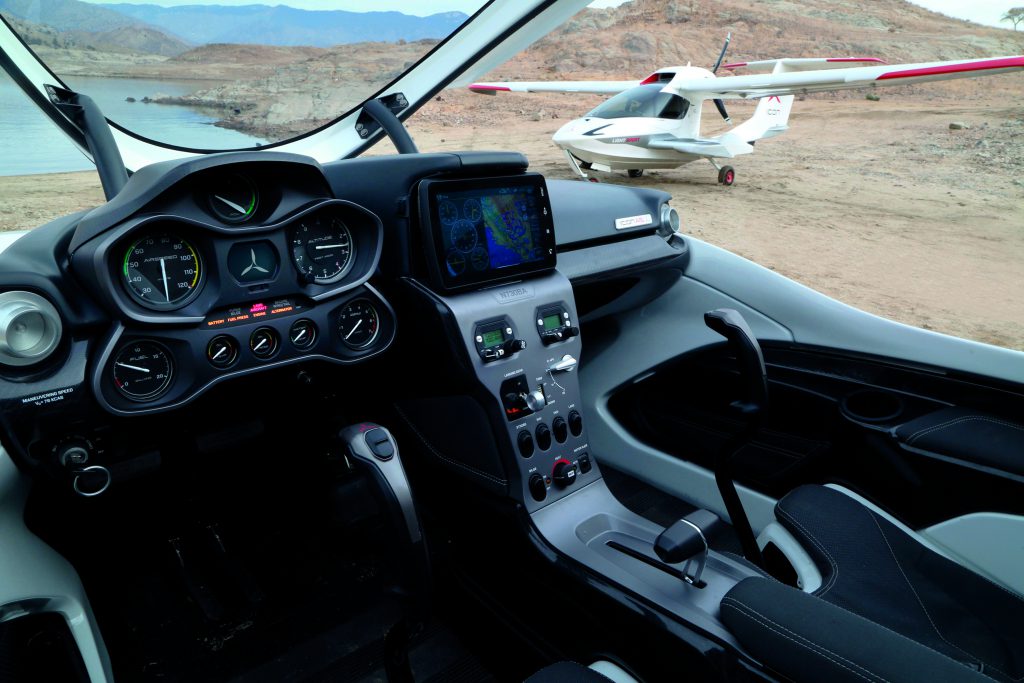 2017 was poised to be the programme's turning point as volume production finally commenced. Unfortunately, this didn't prove to be the case owing to several high-profile mishaps.
In April, a company-owned A5 suffered a hard water landing near Miami, Florida. While the two occupants were unhurt, the aircraft came to rest partially submerged.
The following month, Icon's chief test pilot and a new employee perished during a training flight at the company's main testing area in California. Based on witness observations and a report by the National Transportation Safety Board (NTSB), the pilots flew into a three-sided canyon at a low altitude and did not leave themselves enough space to safely execute a 180-degree exit.
As if the aformentioned accidents were not tragic enough, a high-profile Icon A5 customer suffered fatal injuries just days after taking delivery of his craft. The customer was Roy Halladay, a recently retired professional baseball player who was destined for the Hall of Fame.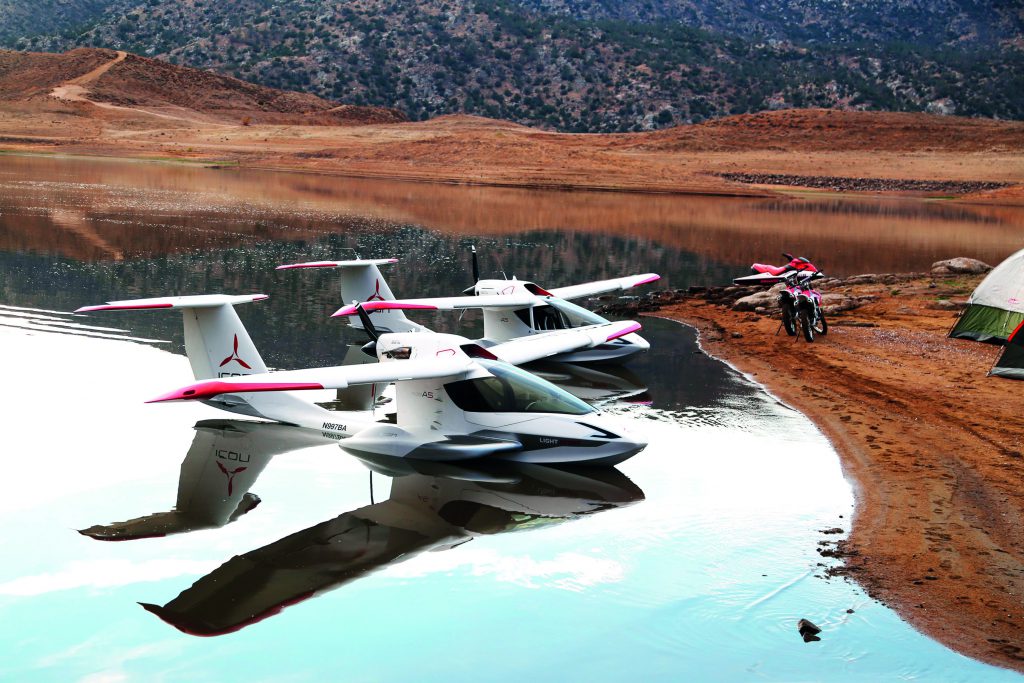 Halladay crashed during solo practice over the Gulf of Mexico near his Florida home. According to witnesses who were boating nearby (one who even recorded video) and a preliminary NTSB report, Halladay was aggressively flying low over the water and executing steep turns, similar to manoeuvres used during crop dusting.
All three A5 accidents appear to be caused by pilot error. This lead some to question whether the Icon A5 design and its effective marketing campaign encouraged pilots to fly the A5 at the edge, or even outside, of its intended flight envelope.
Where it's headed
One pilot has an opinion. With four decades of flying experience ranging from U.S. Air Force instructor to commercial pilot and owner of a small aircraft, Juan Browne posted a YouTube video in which he provides a sobering analysis of Icon's incidents.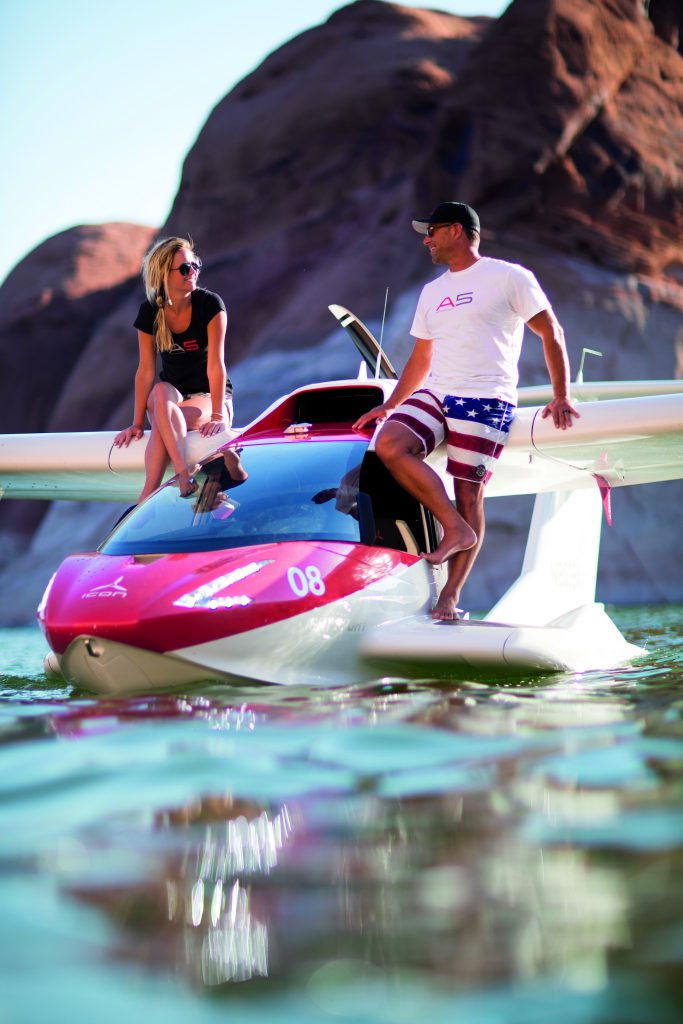 "You're marketing an adventure machine…to folks with a whole lot of money and little or no flying experience. As an LSA or S-LSA aircraft that means you can fly this thing with a recreational light sport aircraft license. In other words, you can get into one of these things now for as little as 20 hours of flying instruction…very, very dangerous combination to be putting low time pilots in, not necessarily high-performance aircraft, but encouraging them to fly formation low-level, some of the most advanced things you can do in an airplane with your slick marketing routine."
With the Icon A5 now appearing in the media as frequently for its failures as for its successes, some even question the long-term viability of the company.
Whether Icon is a success or not, the company's A5 has had a huge impact on the LSA market and will be viewed as an instant icon. With a bit of luck, its few initial failures will enhance the safety and joy for many customers who follow.