Interior Design Confederation Singapore (IDCS) is now accepting entries for Design Excellence Awards (DEA) 2022 until 31 August. The annual awards, now on its ninth cycle, are handed out for the best commercial, residential, and public design in Singapore and Asia Pacific.
DEA aims to be the platform to honour the interior design industry and its institutional landscapes with the highest accolades, not only in Singapore but in the region, according to IDCS.
It promotes and acknowledges individuals and firms that have contributed significantly in exemplifying the best in design thinking and visualising the future of spatial design, it adds.
The award comprises two competition tracks – Interior Design Excellence Awards (I-DEA) for professional interior designers and firms, and Spatial Design Awards (SPADE) for students, and has 26 award categories altogether.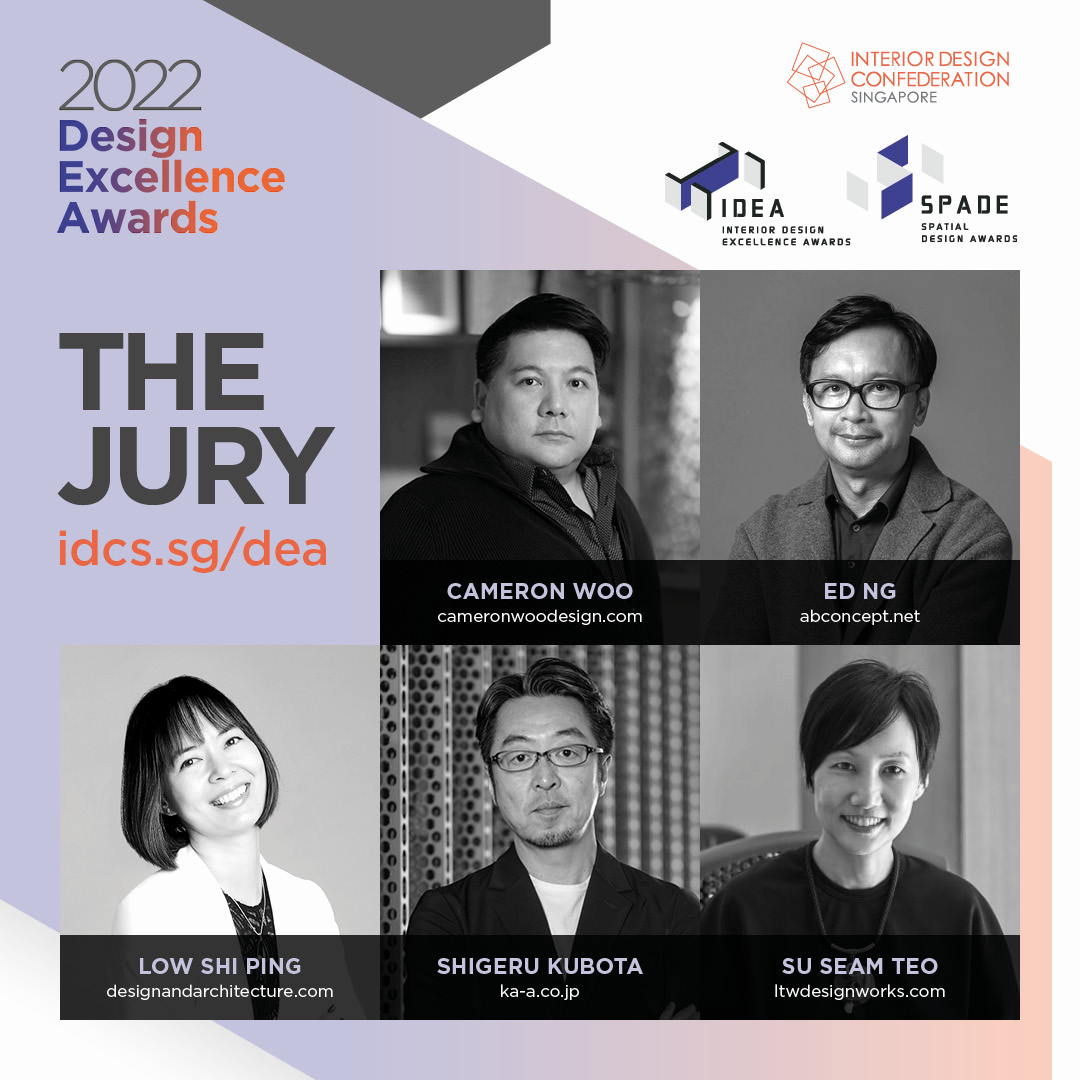 IDCS President Cameron Woo is encouraging design professionals and students to "submit interior design projects that provide a unique take on our Asian sensibility in the built-environment that harkens back to a period of peace, tranquillity, and freedom of expression, and offers us a future of hopefulness".
As they did in 2021, DEA will hand out the Best Design Media award again this year; meanwhile the Interior Designer & Project of the Year awardees under the Designers' Choice category will be chosen through peer voting.
Full details of the competition requirements are on www.idcs.sg/dea.