How much of a difference can 43 inches (3.5 feet) make? When it comes to aircraft fuselages, the answer is a lot. This length is the difference between the fuselages of the popular Falcon 7X and the more recent Falcon 8X, both manufactured by French company Dassault Aviation. The latter has the longest cabin in the Falcon business jet fleet, but the advantages go beyond functionality and aesthetics. Being an ultra-long-range aircraft, the 8X's cabin size helps to significantly improve passengers' experience during long-haul flights.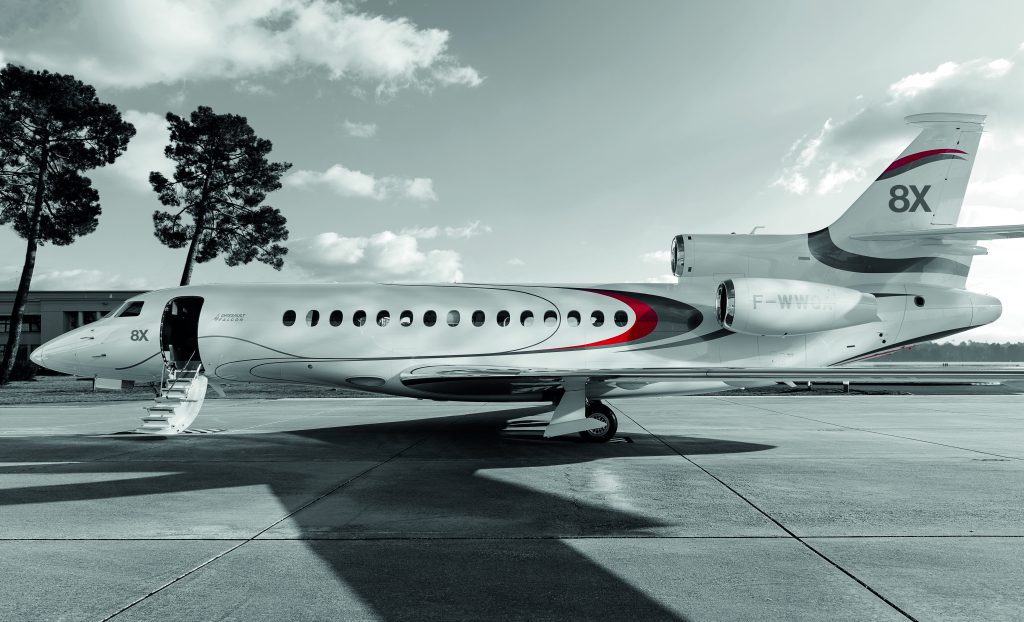 With a length of 13 metres and almost 50 cubic metres of space, the Falcon 8X cabin pays greater attention to ergonomics and efficiency, incorporating data from extensive research on human factors and feedback from existing clients. There's space for more and larger windows, filling the cabin with plenty of natural light. To reduce noise levels by 2dB compared to that of its predecessor, Dassault's designers and engineers used lighter materials and improved soundproofing systems.
For the Falcon 8X, Dassault Aviation offers more than 30 cabin layouts in three-zone configurations. Vadim Feldzer, the company's global head of communications, says passengers will have greater leeway for layout customisation, such as adding a full flat-bed without comprising space in other sections of the cabin. Passengers can opt for a three-lounge cabin with a shower aft and crew rest provisions forward. Some prefer a larger lounge or more spacious crew quarters. Others request a top-notch audio system, equipment for conference calls, or a better equipped galley for preparing complete meals for a non-stop journey from Singapore to London.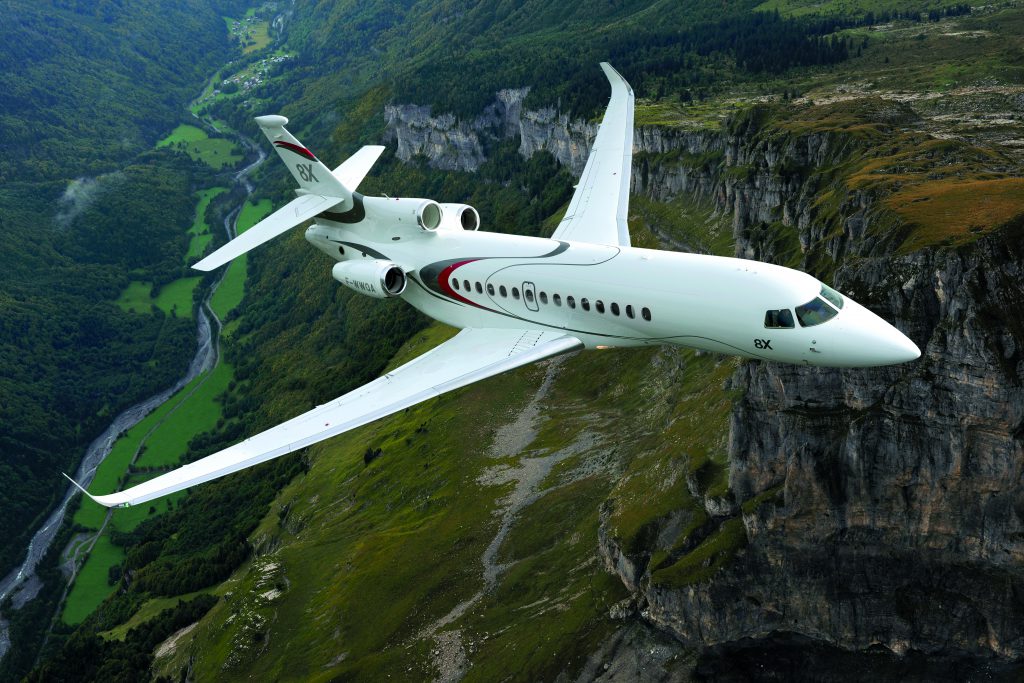 The entire aircraft interior, from the front galley to the aft lavatory, is fully customisable. That means the lounge area, galley, lavatory, communications systems, furnishing, cabinetry, upholstery and so on are all custom-designed and defined for every single customer
says Feldzer. A dedicated innovation lab at Dassault Systèmes works on developing friendlier user interfaces, more efficient connectivity, and improved wireless technology.
A showroom in La Bourget, Paris, and another in Teterboro outside of New York City provide immersive mock-ups of Falcon interiors and seats. At the showrooms, clients can compare and test various veneers, fabrics and leather finishes, as well as in-flight entertainment systems. "It is important to have the showroom experience because you cannot judge, say, the comfort of the seats or the texture of the fabric or leather with a virtual reality tool. The customer really needs to be able to touch, see, feel and experience the equipment and materials," says Feldzer. They can also walk through a mock cabin using 3D visualisation and virtual reality tools.
Dassault's designers may visit the client's home or office, if requested, to better understand his/her tastes and preferences. After all, some clients spend 200 days in a year in their business jets. Clients may see a demonstration aircraft or join a demo flight. "Customers say they expect a business jet to be 'their home and office in the sky'. A place where they can work and remain connected 24/7 if they wish, but also a place where they feel completely at home," says Feldzer. There are experts at Dassault Aviation who can do exactly that.