Pushing Boundaries
The new Dassault Falcon 6X gives passengers more space than what's currently in the market.
By Jim Simon
In early 2018, Dassault Aviation introduced the Falcon 6X, a twin-engine aircraft designed for long-range trips which, until now, were the domain of the company's flagship Falcon 7X/8X tri-jets.
Boasting a range of 5,500 nautical miles, the Falcon 6X will be capable of flying from Moscow to Singapore thanks to the use of a pair of Pratt & Whitney Canada Pure Power PW812D engines. The engines will provide 13,000 – 14,000 lbs of thrust, translating into a respectable long-distance cruise speed of Mach 0.85 and Mach 0.90 for shorter missions if desired. The PurePower PW800 engines have already amassed more than 20,000 hours of testing.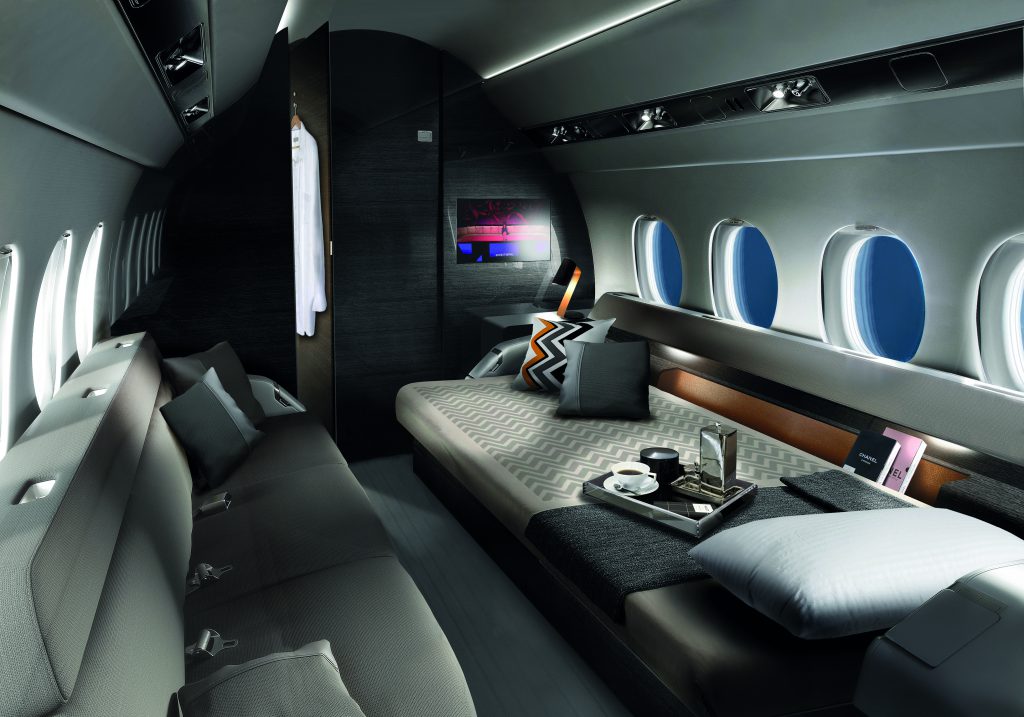 Given the Falcon 6X's 12-hour endurance, Dassault Aviation emphasised cabin comfort during the aircraft design phase. Upon boarding, passengers will feel a sense of cabin spaciousness thanks to the six-foot, six-inch cabin height and eight-foot, six-inch cabin width, leading Dassault Aviation to proclaim the Falcon 6X as "the world's first ultra wide body business jet."
When the Falcon 6X interior cabin is configured for three zones, the Falcon 6X will comfortably transport up to 16 people plus provide space for a crew rest area. It has 29 large cabin windows as well as a galley skylight, which will flood the cabin with daylight adding a sense of spaciousness.
"The industry has been moving towards ever wider and higher interiors, and customers told us what they wanted most in our new Falcons was more space," said Eric Trappier, Chairman & CEO of Dassault Aviation. "So we designed the Falcon 6X from the cabin out, making it as passenger-centric as we could while still delivering the high performance and other flying qualities that customers value in Falcons."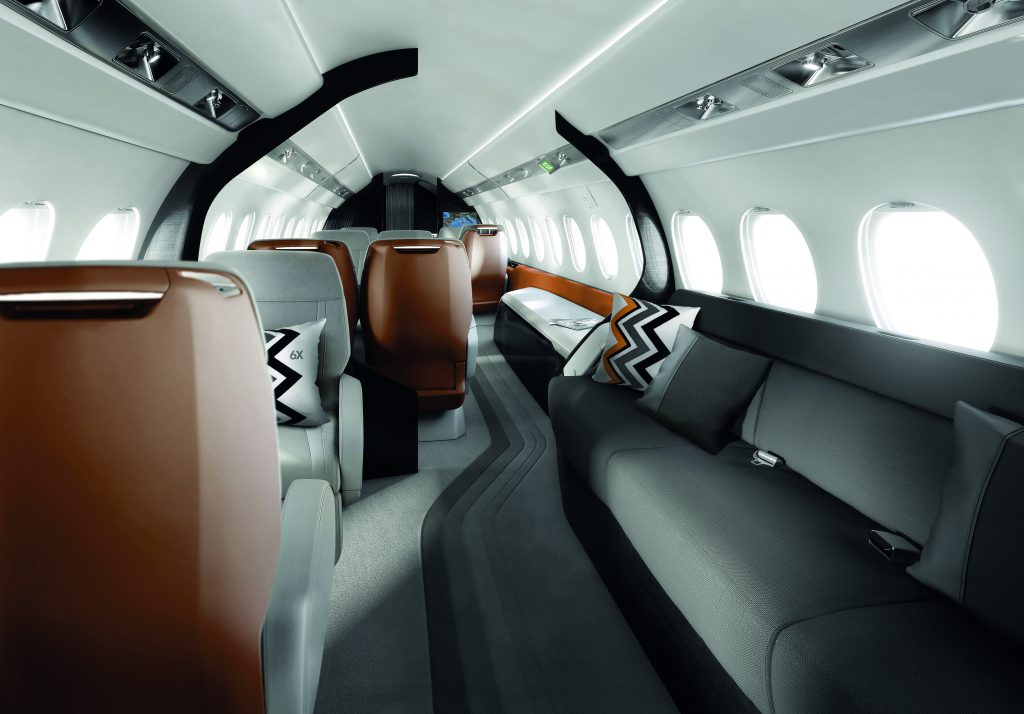 Dassault Aviation is known for their advanced cockpit instrumentation owing to their military aircraft heritage. The Falcon 6X will provide pilots with leading-edge technology such as Dassault's FalconSphere electronic flight bag and FalconEye Combined Vision System. With the integration of the FalconEye CVS into the pilots' head up display, pilots will be able to look forward out the cockpit window while retaining full visibility of key flight parameters and critical obstacles such as a large animal crossing a runway under foggy conditions. Taken together, these advanced systems will enhance situational awareness and safety.
"We wanted to further push the boundaries with this new aircraft, to provide the best flight experience possible using today's aviation know-how," added Trappier. "The Falcon 6X will offer a mix of range, comfort and capability no other large cabin business jet can match while guaranteeing fully mature systems and a proven powerplant."
The Dassault Aviation Falcon 6X is expected to make its maiden flight in early 2021 with deliveries to commence a year later.