The resorts of Phuket, Krabi and even Pattaya are often overcrowded with tourists in search of tropical paradise. But that coveted title belongs to The Resort Villa in Rayong, a two-hour drive from Bangkok, Thailand.
With its seven individual villas, four bars and nine dining areas on a 14,000sqm of remote land located along the Rayong coast, The Resort Villa is the epitome of a private beach getaway. The secret paradise that is exclusive to groups of up to 14 guests was also recently crowned the 'World's Best Private Villa' by the Boutique Hotel Awards and Winner in the Luxury Hideaway Resort category at the 2018 World Luxury Hotel Awards.
The Resort Villa offers the ultimate experience in luxury with its 70 full-time staff that work on-site who will cater to every request with discretion, ensuring all occasions, such as birthdays, anniversaries and even family reunions exceed expectations on all accounts.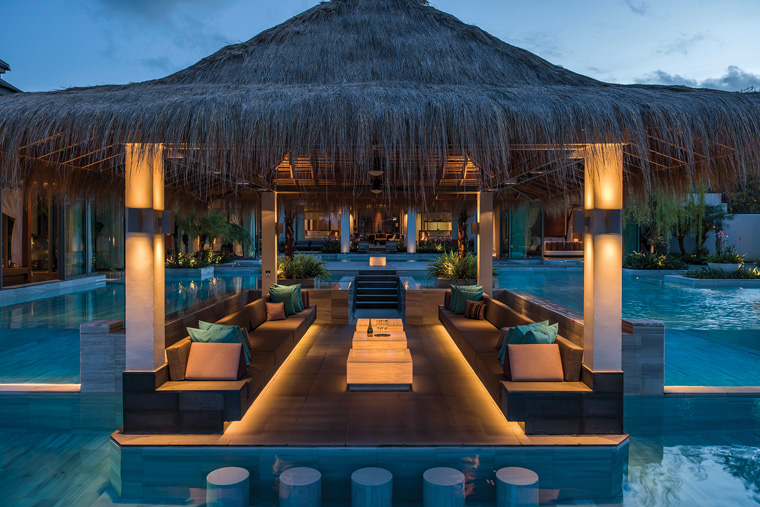 Private havens
The seven villas available boast modern architecture that makes use of space and natural light to illuminate each property, while maintaining privacy. They are also each uniquely designed to fit couples or families of four. For larger parties, Villas 3 and 4 share an adjoining lounge that can be converted into a separate bedroom for extra guests. The villas come with access to the resort's azure blue waters of its 1,500sqm infinity pool and views of the immaculately manicured gardens. The villas themselves are outfitted with modern amenities, like a Nespresso machine and gourmet mini bar.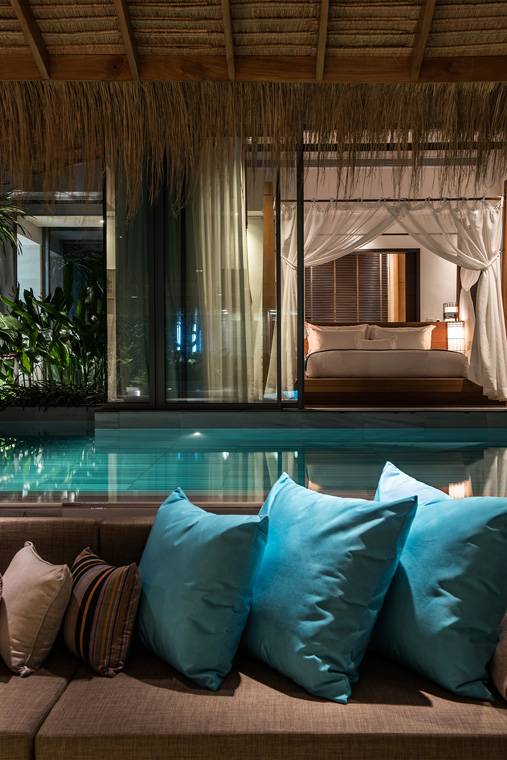 A delight for the senses
At the all-inclusive The Resort Villa, guests will be treated to a sensory experience with the culinary team's beautifully tailored menus for every occasion. Fresh, homegrown produce is picked from the resort's own gardens and used in the variety of classic and inventive cuisines served daily. Pair hearty meals with special private label wines that have been carefully selected from a winery in New Zealand just for The Resort Villa. In need of a special bottle for an extra special celebration? The Resort Villa can also source specialty wines in advance upon request.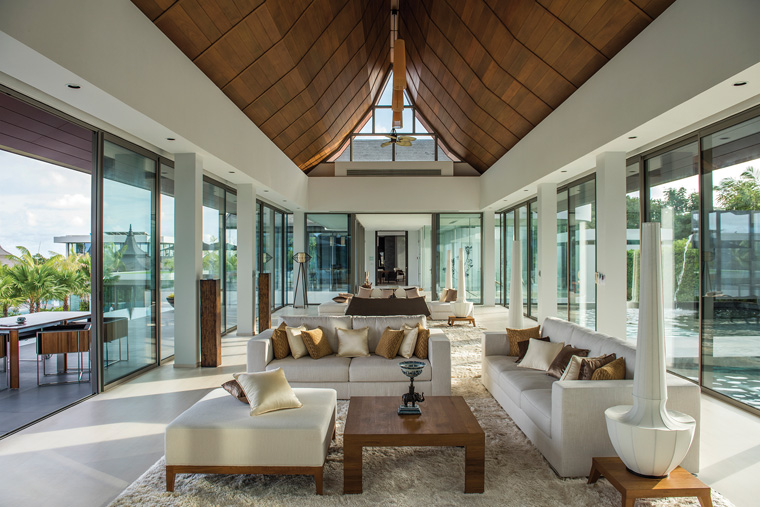 The senses are reinvigorated not just through the palate but through touch as well at Serenity Spa. The wellness centre offers pampering therapies gleaned from eastern and western practices for a holistic treatment of the whole body. Soothe aching muscles and lift spirits with various body massages, such as with the herbal compress that deploys Thai herbs to stimulate vital organs.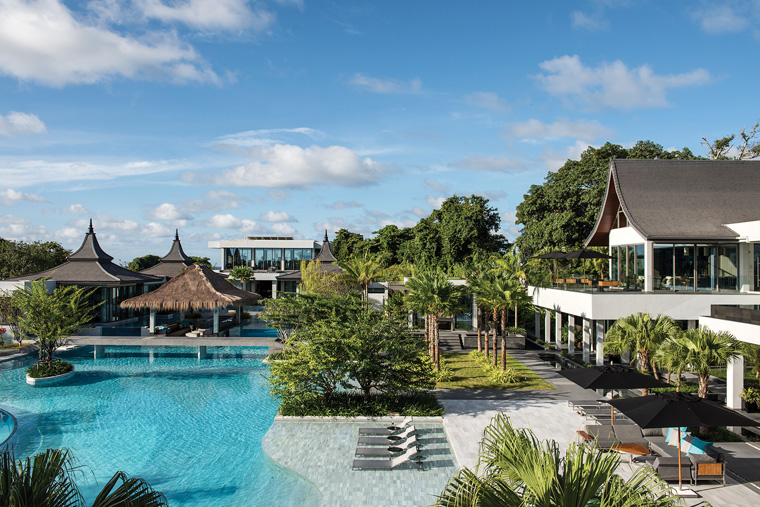 Adventure awaits
Guests at The Resort Villa will never have a dull moment with the resort's own indoor and outdoor cinema with selection of popcorn and candy, 15m aquarium exhibit in the games room that holds more than 50 species of tropical fish, and fully equipped gym with state-of-the-art equipment and private workout area.
However, should guests want to explore Rayong, The Resort Villa has a plethora of activities available. Cruise the Gulf of Thailand on the privately-owned Sea Spirit 60 to nearby islands or live a little dangerously with water sports like snorkelling, jet skiing and scuba diving. For families with younger children, Rayong offers a host of attractions like a turtle sanctuary, waterfall hikes and cave exploration, horse riding, and more at nearby islands.
myprivatevillas.com/theresortvilla