THE ANDERMATT LUXURY PROPOSITION
An abundance of natural attractions, a host of outdoor activities, and facilities for integrated wellness regimes make Andermatt an ideal destination for a post-pandemic luxury holiday
Interview by Li Haohan, Photos courtesy of Andermatt Swiss Alps
Posted on 10 May 2022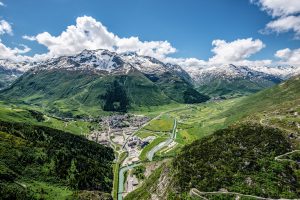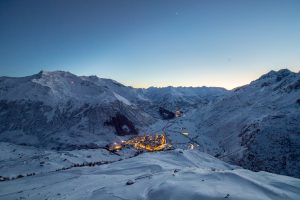 Andermatt in the Swiss Alps is a destination for year-round outdoor adventures, from skiing and snowboarding in winter to golfing and mountain hikes in summer. With the predicted rise of experiential travel, it is well-positioned to provide wholesome connection with nature.
It also has a diverse dining scene featuring a collection of award-winning restaurants, from local  to Asian, including the Michelin-starred The Japanese at The Chedi Andermatt, says Maureen Yeo, Regional Director Asia at Andermatt Swiss Alps.
The pandemic was a challenging period for all hotels in the area. The Swiss government and the cantonal authorities changed the restrictions on a situational basis, according to Jean-Yves Blatt, General Manager of The Chedi Andermatt. "We had to adapt the operation of our facilties, such as restaurants and spa, accordingly and within short notice."
He emphasizes that The Chedi Andermatt team managed the situation successfully, eventually achieving record years in 2020 and 2021 in terms of guest arrivals—with almost 95 per cent consisting of local tourists.
"The Chedi Andermatt is thrilled to return to an almost 'normal' functionality; we are looking forward to welcoming international guests again to explore our unique understanding of service, luxury and experiences," Blatt says.
"We're seeing heightened interest from travellers who are looking to enjoy the great outdoors; many of our investors and guests are seeking an alpine lifestyle away from the city," Yeo adds.
In this interview, Maureen Yeo tells us about the year-round attractions of Andermatt.
What makes the Swiss Alps an ideal post-pandemic holiday destination for luxury travellers?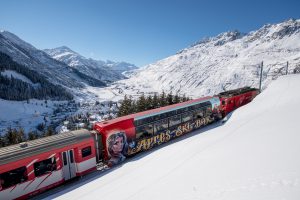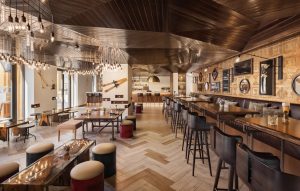 After two years of intermittent lockdowns due to the pandemic, people view travel as a privilege. They are pursuing transformative journeys, according Expedia 2022 Travel Trends Report. For those who are looking to escape the hustle and bustle of everyday life, Switzerland is an ideal destination.
Switzerland has stunning scenery comprising lakes, mountains and cities, with fresh mountain air and varied cuisines. It is also a renowned wellness hub where holistic approach to health and wellness is both a philosophy and a lifestyle.
Global tourists have become more discerning in terms of their needs and demands related to health, wellness and connectivity, which was accelerated by the pandemic. In a post-pandemic world, we're expecting people to be keen on re-connecting with each other and with nature, and Switzerland caters to all of these.
What Covid-19-related safeguards, facilities, and safety measures are in place in Switzerland at this point?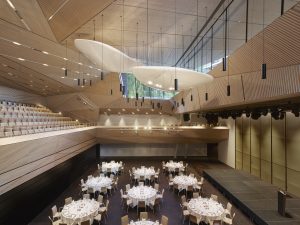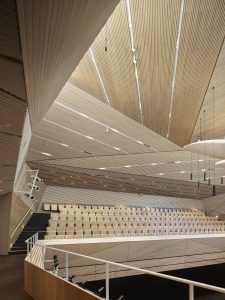 Switzerland has coped well during the pandemic. It has enforced restrictions to protect its residents and has achieved a very high vaccination rate. The restrictions have been dropped but wearing of masks in public transport, including cablecars in the ski areas, and in health care facilities remain. COVID-19 ART and PCR testing centres are accessible, the closest one is in Andermatt Health Centre. There are no extra requirements for travellers entering Switzerland.
What preparations are hotels doing for the anticipated return of luxury travel to Switzerland?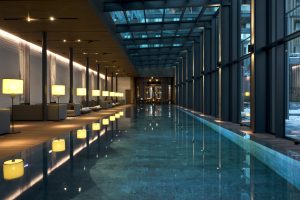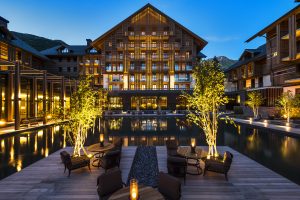 To mark the 30th anniversary of the GHM hotel group, of which The Chedi Andermatt is a member, we are launching the '30 Overnight' package, an extravagant experience where guests can stay for three nights in one of our award-winning signature suites—Furka and Gotthard—and enjoy a three-course dinner with 30 ingredients in The Wine Cellar, our intimate private dining space. A bottle of 1992 vintage wine and spa treatments are included in this exceptional package.
Are the transport facilities back to normal and ready to accommodate the return of luxury holidaymakers?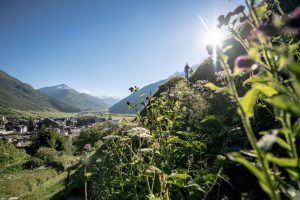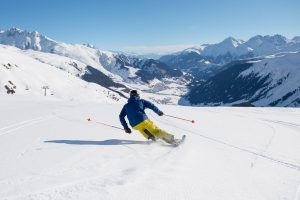 The entire Switzerland transport system is fully operational and ready for international tourists. The ski lifts at Andermatt are also in service. The country has a good expressway system and a train network that covers the entire country. A car-less system in implemented at the centre of Andermatt to encourage everyone to get to know the town on foot. (Face masks are required in public transport.)
What is in store for leisure travellers who are not into skiing or hiking in the mountains?
We have host of state-of-the-art spas and wellness facilities at The Chedi Andermatt and at Radisson Bleu. Both hotels have indoor swimming pools, fitness suites, saunas and steam baths. The Chedi Andermatt also has an outdoor pool for its guests.
Andermatt also has its own state of the art 650-seater Concert Hall where talented young musicians play throughout the season. There are several museums and galleries to visit.