Wings To Watch For 2018
A combination of cutting-edge tech, great design, and a forward-looking ethos characterises the aircraft that will be making noise this year.
By Jim Simon
Gulfstream G500/G600
The Gulfstream G500 large business jet is expected to begin deliveries to customers in early 2018.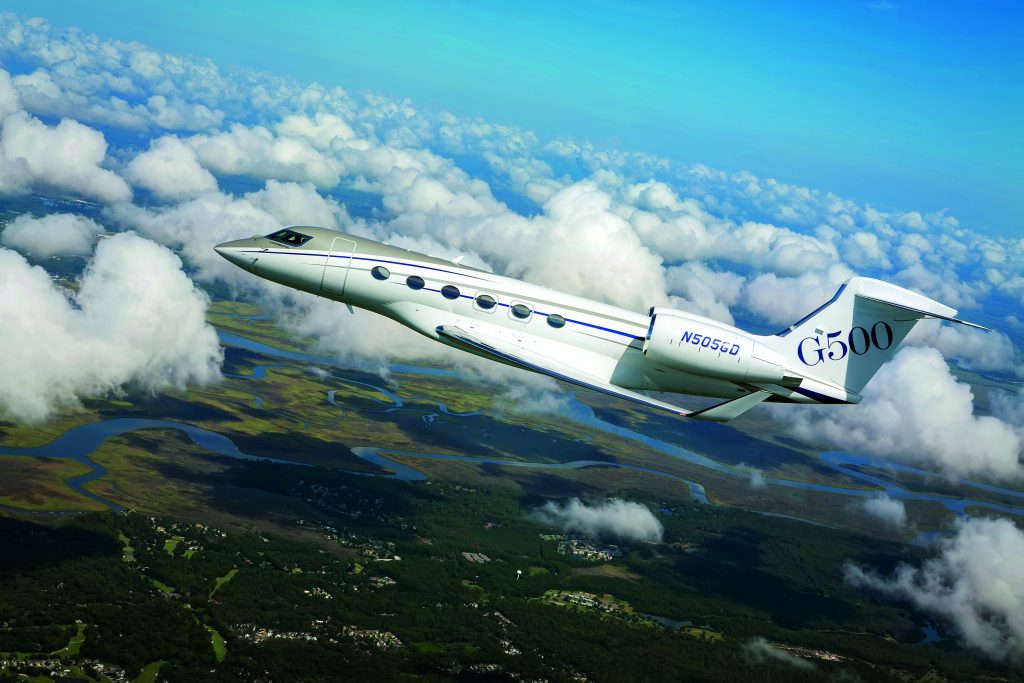 The G500 and its sibling, the G600 are intended to replace the company's G450 and G550, respectively. The G500 and G600, which share common parts, are undergoing simultaneous development although G600 customer deliveries are not expected until 2019.
While the two aircraft share many similarities, their primary distinction will be their mission. The G500 will have a range of 5,200 nm while the larger G600 will have a 6,500 nm range, both traveling at a long-range cruise speed of Mach 0.85. These ranges are as much as 300 nm longer than originally predicted thanks to real-world flight-testing. For shorter flights, both aircraft can speed passengers along at Mach 0.925.
Both aircraft will be able to accommodate up to 19 passengers. While the G500 will accommodate eight passengers in a sleep berth configuration, the G600's additional length will have room for one additional sleep berth.
Both cabins will boast a six-foot, four-inch ceiling. Ten different cabin layouts are offered by Gulfstream, each providing four distinct living areas.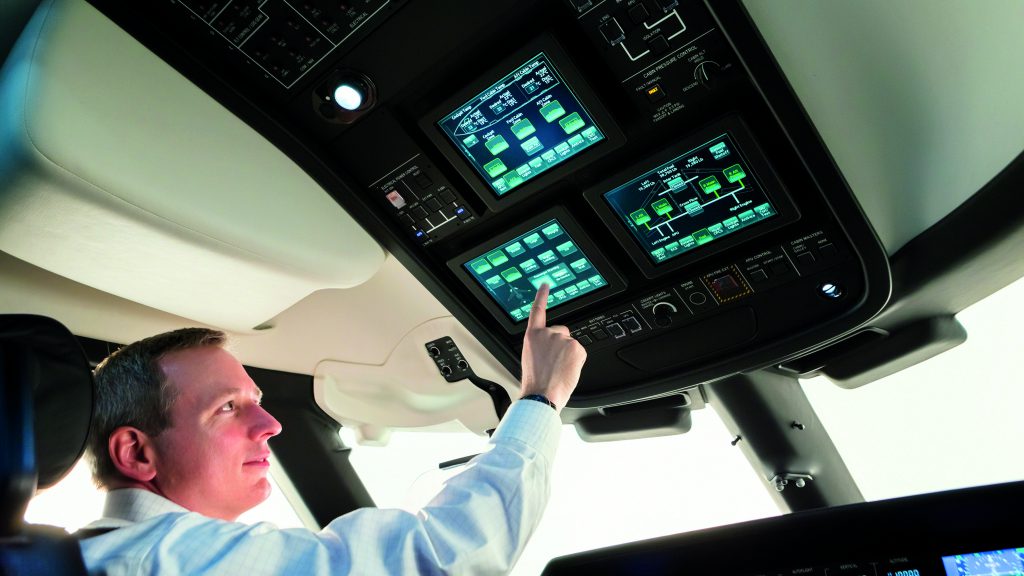 To maximise passenger comfort, the G500 will be able to cruise high above most weather at 51,000 feet. Inside the cabin, the ambient altitude will be a low 4,850 feet. Combined with 100% fresh air that is circulated every two minutes, passengers should arrive feeling refreshed.
As is now standard for new business jets, passengers will be able to control the cabin environment from their seats thanks to the integrated CMS.
Up front, Gulfstream has incorporated their next-generation Enhanced Vision System (EVS). This includes a head-up display (HUD) that leverages infrared vision so pilots will be able to identify potential obstructions in low-visibility conditions such as an animal on a foggy runway.
Cessna Citation Longitude
Cessna's next-generation business jet, the Citation Longitude, is poised for initial deliveries this year following completion of an extensive certification programme.
Cessna positions the Citation Longitude as a super-midsize jet that delivers capabilities normally reserved for the largest jets but at a midsize jet cost of operations.
Up to 12 passengers will be able to work or relax in a roomy cabin that has a flat floor and six-foot ceilings. Cessna's latest CMS will ensure that time in the air can be productive or entertaining, all managed by personal devices such as tablets or smartphones.
Passengers can also expect to arrive feeling extra fresh thanks to a low 5,950-foot ambient cabin altitude and reduced cabin noise.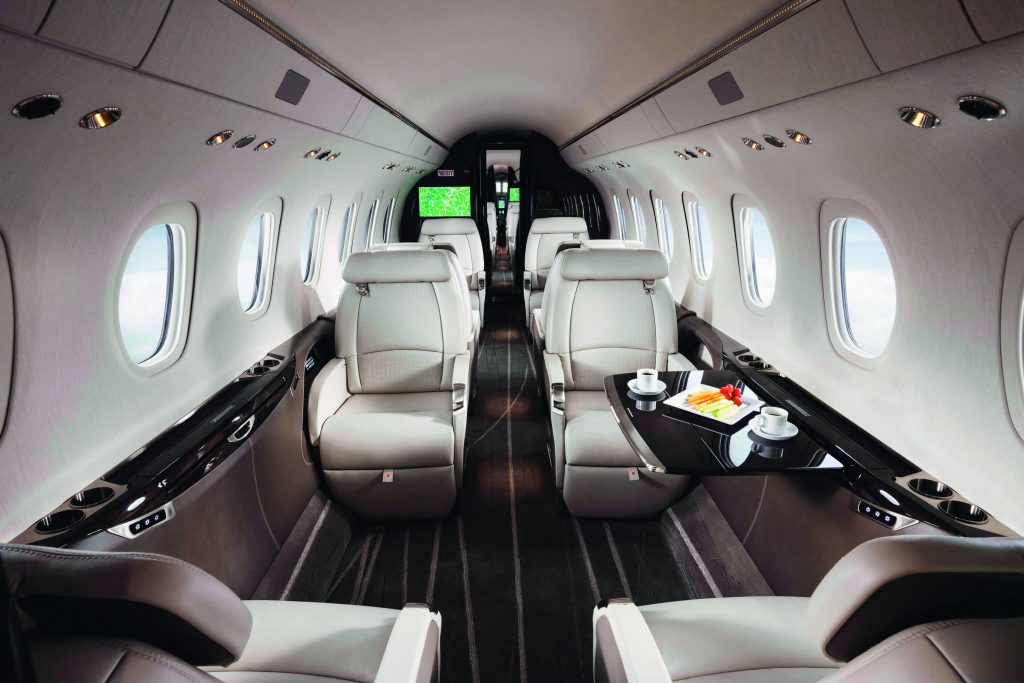 With a range of 3,500 nm, non-stop flights from Singapore to Tokyo or Perth will be well within reach. Europe will be reachable with just one stop en route.
Up front, pilots will appreciate the latest Garmin 5000 avionics suite at their fingertips to minimise pilot workload and maximise safety through functionality such as synthetic vision and infrared vision. During key operations such as takeoff and landing, safety will further be enhanced through Garmin's GHD 2100 HUD.
Thanks to an 18-month or 800-hour maintenance interval, the Cessna Longitude will require less time in the maintenance hangar thereby helping achieve costs of operation more commonly associated with midsize jets.
Boom
This year, expect supersonic aircraft startup Boom to start flight-testing ahead of planned production in 2023.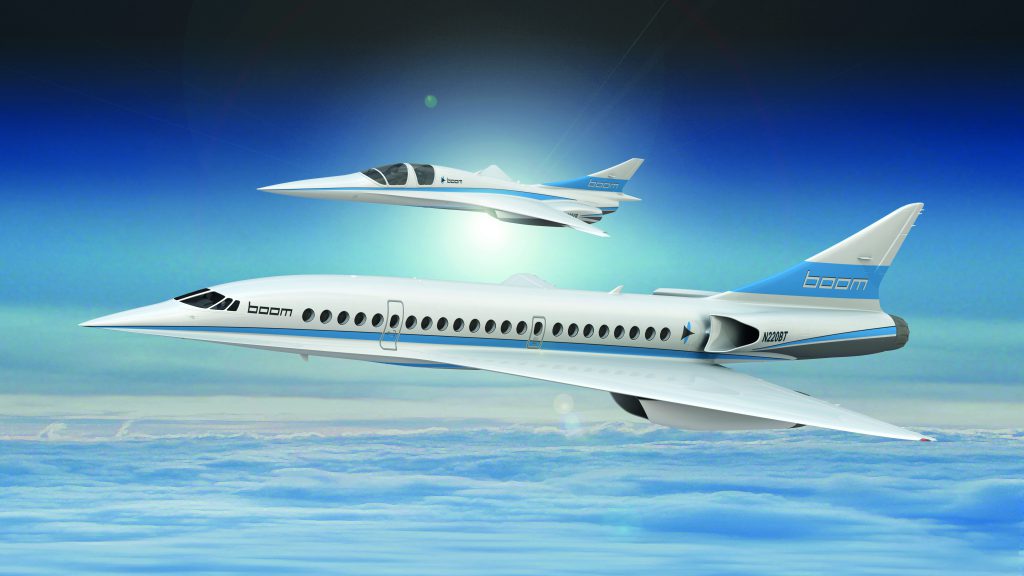 Boom plans to deliver a Concorde-like aircraft that will enable airlines to offer supersonic travel at the cost and comfort of today's typical business class for 55 passengers. This goal has eluded aircraft manufacturers for decades but Boom's highly experienced "dream team" of engineers believes that they can succeed where others have given up trying.
Boom believes that they will succeed by leveraging the latest technology found in the newest commercial aircraft such as composite fuselages and high-temperature material systems.
Today, supersonic flight remains banned over the United States because of the effects of sonic booms. Boom expects that their technology will reduce the effect of the sonic boom by 30x compared to Concorde, rendering the sonic boom a moot issue. As such, Boom is calling for the replacement of today's restrictions with new and "common sense" regulations. In absence of new regulations, Boom will focus on 500 overwater routes where sonic boom regulations are non-existent.
Boom is making believers out of skeptics. At the end of 2017, Japan Airlines announced an investment in Boom and options for up to 20 aircraft. In addition, Japan Airlines will advise Boom throughout development to ensure that the needs of airlines are reflected in the production model to the fullest extent possible.
Boom expects their aircraft to fly at Mach 2.2, which is 2.6 times the speed of traditional subsonic aircraft. This will cut today's intercontinental "red eye" flights in half so a trip such as New York to London will take just over three hours. While Concorde had a limited range by today's standards, Boom is expected to have a range of 9,000 nm, similar to today's long-range commercial airliners. This would mean that a 16-hour journey between Los Angeles and Sydney would be reduced to just under seven hours.
While Boom is a potential game changer for airlines, business jet owners and operators can expect to benefit as well. Boom says that they will offer a VIP version that would compete with subsonic jets such as the Boeing Business Jet or Airbus ACJ.