4 Luxurious Private Jet Terminals That Will Make You Want To Check In Early
World-class check-ins await at these private jet terminals with its extensive amenities and facilities

1. Signature London Luton FBO, Luton, UK
The 1,572sqm Terminal 1 at London Luton Airport has consistently been voted best European FBO by readers of Professional Pilot magazine for its variety of services. The terminal is fully family-friendly with its designated children's area with toys and snacks, like popcorn and milkshakes for the kids, and coffee and fresh fruits for adults.
Its support services are nothing to scoff at either, with service providers able to aid in smooth business or private travel all within the terminal, such as medical and other concierge services. As the private jet terminal comprises a 4,500sqm hangar, which is large enough to house two Boeing Business Jets, and 7,000sqm parking ramp, the terminal can also offer aviation assistance in aircraft cleaning, detailing, maintenance and parking.
Make a reservation at: signatureflight.com/locations/LTN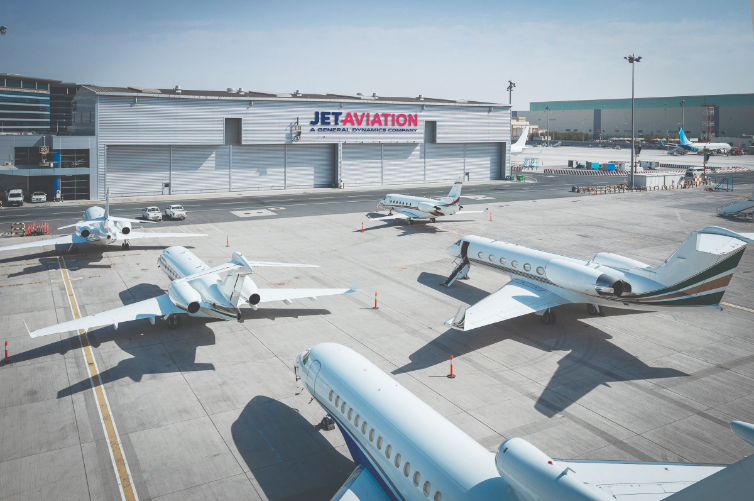 2. Jet Aviation Dubai, Dubai, UAE
The Jet Aviation Dubai terminal has an award-winning FBO team that is dedicated to providing personalised services to passengers and crew that fly into the Middle East. The Air Ealite Network is known for its Diamond Service Difference, which offers aircraft services for Boeing, Gulfstream, and Dassault Falcon aircraft, and full-service capability for Airbus, Embraer and more.
Freshen up at the refreshment centre with food and beverages or take a rest at the customer and pilot lounges. Business travellers can make use of the conference room for meetings, and the duty-free shop to pick up souvenirs for friends and family back home without even leaving the terminal, all while in-house immigration and customs clearance services take care of everything else.
Make a reservation at: jetaviation.com/dubai
3. Dassault Falcon Service FBO, Paris, France
The Dassault Falcon Service FBO at Paris Airport Le Bourget has consistently ranked as the best among the rest. It recently underwent a full overhaul of its facilities, such as in its crew lounge, which now offers a 'snooze room' with zero gravity position energy pods. The pods stream music that help with sleeping, and when it's time to get up, gently vibrates the snoozer awake.
This jet terminal is the biggest Falcon Service Center in Europe. At 10ha big, the hangars can accommodate up to 25 Falcon aircraft, with technicians on hand with up-to-date information on servicing Falcon jets, and training courses that follow the most stringent regulatory requirements for owners and operators.
Make a reservation at: dassaultfalconservice.com
4. MJets Private Jet Terminal, Bangkok, Thailand
The opulent MJets Private Jet Terminal at Don Mueang International Airport is the first and only FBO in Thailand. It has been voted best FBO is Asia and fourth best in the eastern hemisphere by Aviation International News. It features a luxurious 3,400sqft Executive Lounge with separate spaces for VIP passengers looking for private areas to hold meetings or rest. There are also Crew Lounge and Crew Rest facilities equipped with showers to freshen up in after a long flight. Attached to the terminal are two hangars with a total of 52,800sqft of space, with the larger one able to accommodate one Boeing Business Jet.
Make a reservation at: mjets.com