A Nautical Extravaganza
For many yachting and boating afficionados, the Singapore Yacht Show is a must-go annual event. Here are the highlights of Singapore's biggest nautical party.
Glamorous yacht parties, exhilarating watersports experiences, gourmet eateries, bustling bars and show-stopping supercar parades entertained guests for a four-day celebration of the yachting lifestyle.
More than 16,000 visitors, 87 yachts and over 150 brands and exhibiting companies descended on O​NE ̊15 Marina Sentosa Cove on 11-14 April for the ninth edition of the ​Singapore Yacht Show (SYS)​. With footfall at a record high, there was a greater contingent than ever — estimated at more than half – of visitors from overseas.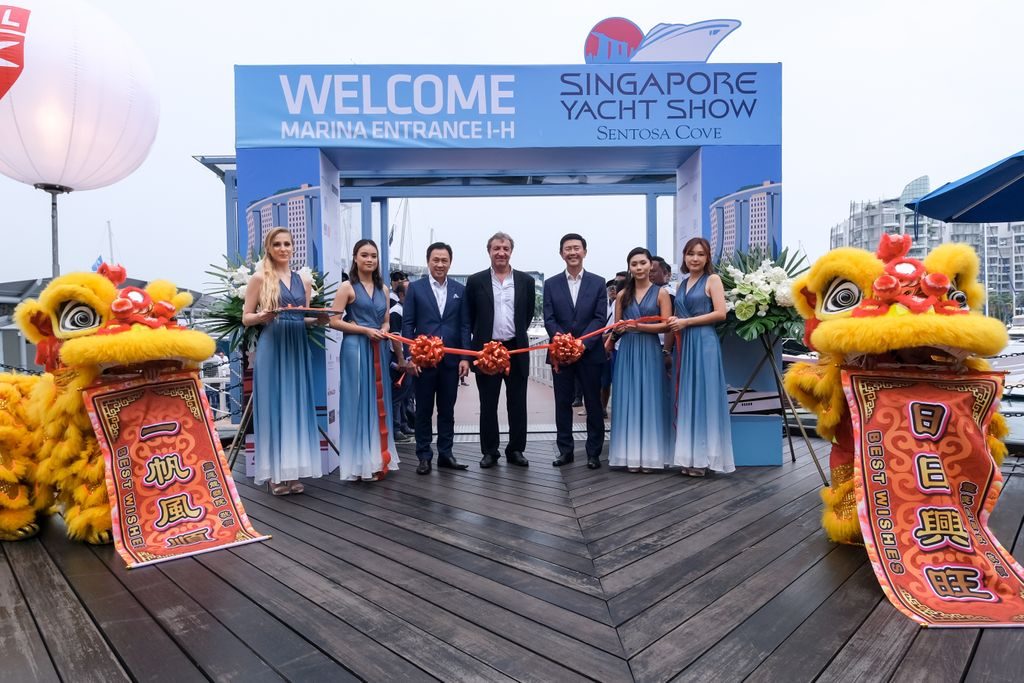 Potential buyers and charterers came from all around Asia Pacific, from as far away as Japan, China and Australia. They were greeted by impressive lineups of yachts and boats from Azimut Yachts, Boat Lagoon Yachting, Ferretti Group, Hong Seh Marine, Princess Yachts, ProMarine, Simpson Marine, Sunseeker and many more. Over 30 local and regional premieres from the biggest global brands were showcased at this year's event.
Kiran Haslam, Marketing Director of Princess Yachts​ commented, "We have been participating in the Singapore Yacht Show since its inception and have seen it go from strength to strength with each edition. We are seeing a real emergence of the Southeast Asian market and an increased excitement and enthusiasm for yachting."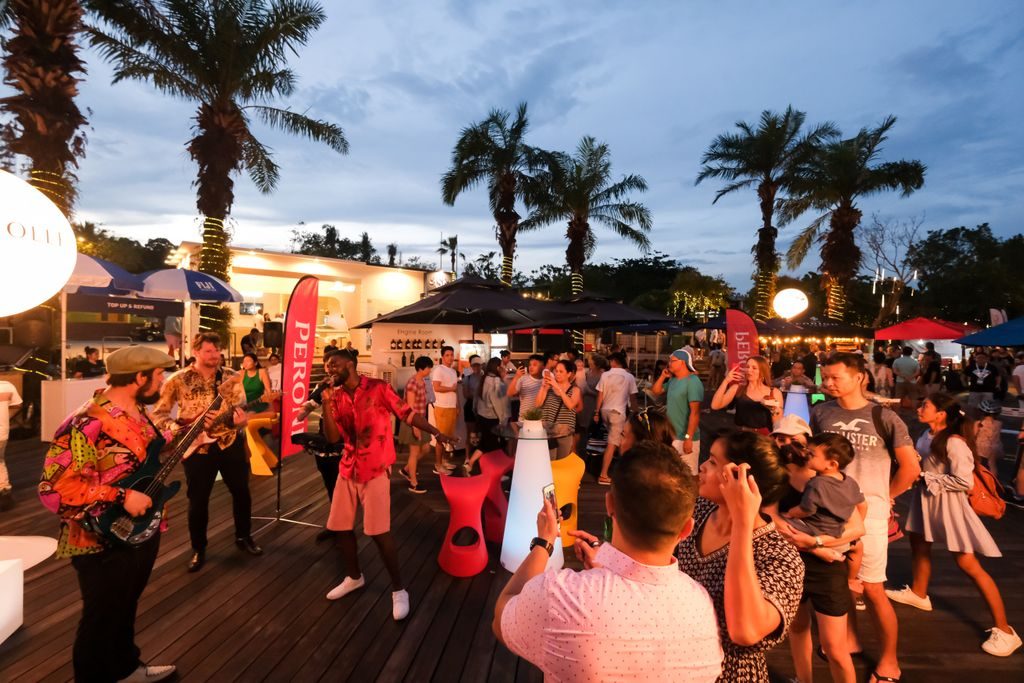 With the weather staying fine and the rain holding off, total visitor footfall over the weekend was well up on last year, adding to the festive mood as yacht brands, builders, brokers and dealers reported a busy four days full of activity and interest.
Marine Italia Executive Director Paul Grange​ was happy to share that his team was flat out with a constant stream of enquiries. Reporting the sale of at least two yachts in the first two days alone, Grange said: "​We are delighted by the activity levels and results that we have achieved since we've started representing Azimut in Singapore in 2018. With three Azimut Yachts sold in the runup to the Singapore Yacht Show and a further two yachts sold during the show, it is clear that there is a genuine demand for Azimut's truly Italian yachts in the region.​"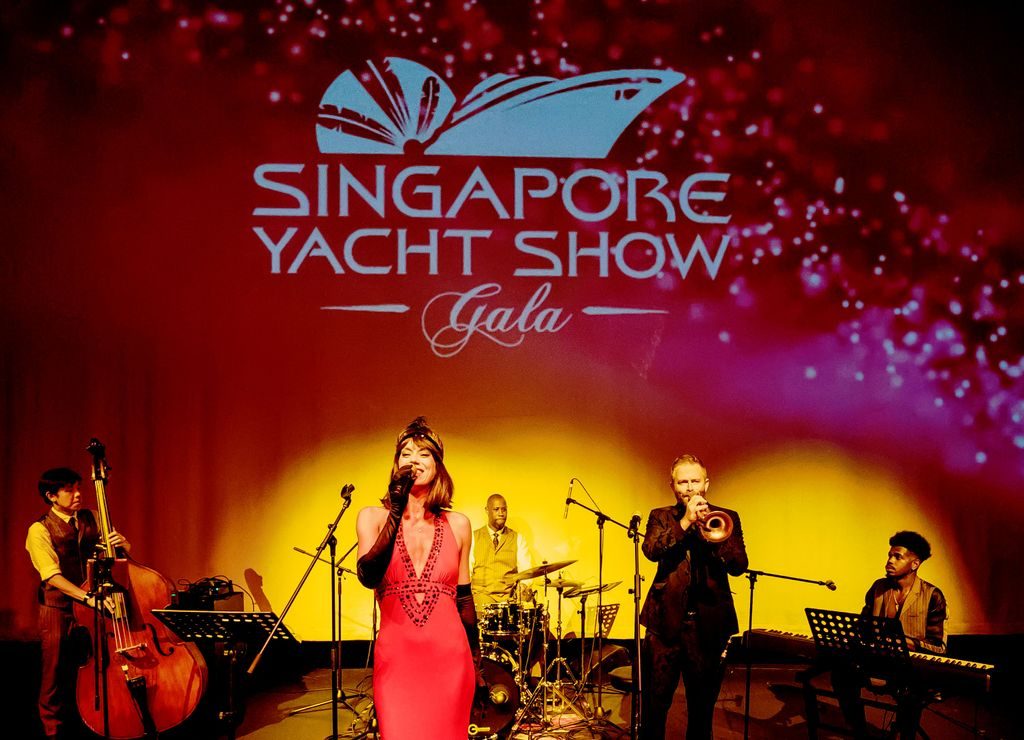 Returning exhibitor ​Leopard Catamarans​, presenting four boats this year, noted an increased amount of interest in sailing catamarans, in particular the newly launched Leopard 50. "While power catamarans are still very popular, we've noticed a big change among our clients, with many of them veering towards the sailing catamarans this year," said ​Kit Chotithamaporn​, Regional Manager for Leopard Catamarans​.
Andrew de Bruin, General Manager of Multihull Solutions​, the dealer for ​Fountaine Pajot​, reported another successful showing with the sale of three yachts, including ​one of the Fountaine Pajot Alegria 67 sailing catamarans which was making its Asian debut. "SYS is always a must-do boat show, with a focus on the region's dealers and manufacturers. We put our best efforts into this Show as it has a great track record of delivering the customers and rewarding our big team of multihull specialists," he said.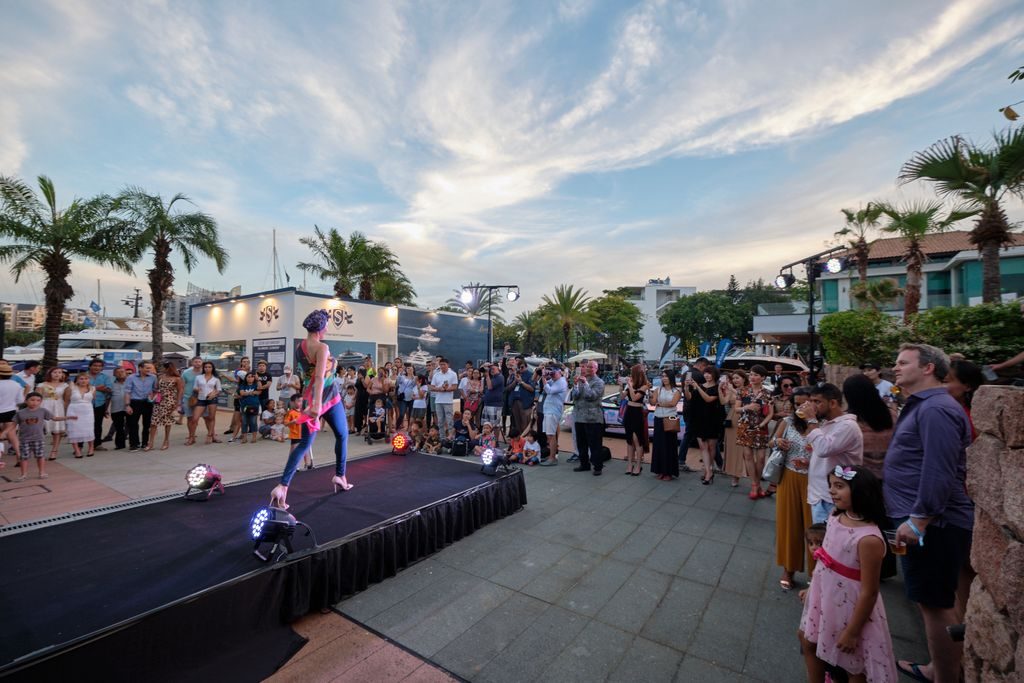 Longtime supporter ​Simpson Marine​, showcasing a massive 16-strong fleet — their largest ever display, and a record for any single exhibiting company in the history of SYS — featured two Asian premieres from Sanlorenzo, three from Lagoon and one from Beneteau, as well as displays from Monte Carlo Yachts and Aquila.
Group General Manager Richard Allen​ enthused: "We have taken pole position ever since the show started, and we'll be back in even greater force for the 10th anniversary edition next year!"
Over at Singapore-based dealer ​Hong Seh Marine​, ​Executive Director Edward Tan commented on the quality of clients visiting the show. "​People are coming to look at a variety of yachts, from the small Boston Whalers, mid-sized Riva Yachts, all the way up to large custom build yachts that we carry from the Ferretti Group. SYS draws good quality clientele, and it is definitely the place to be for people who are interested in yachting and want to learn more about it," he said.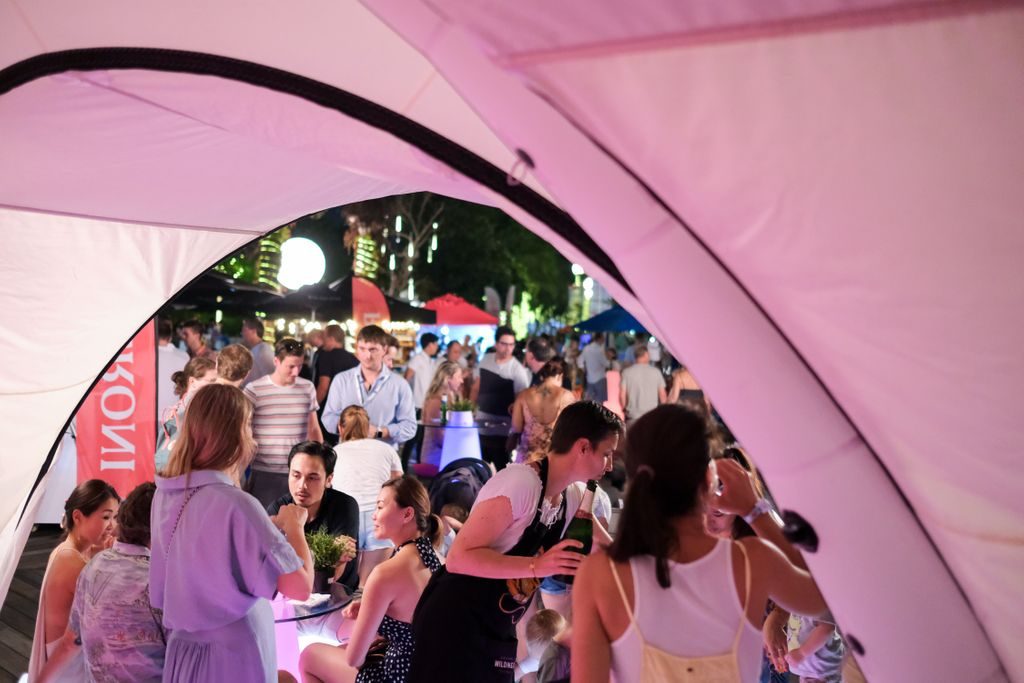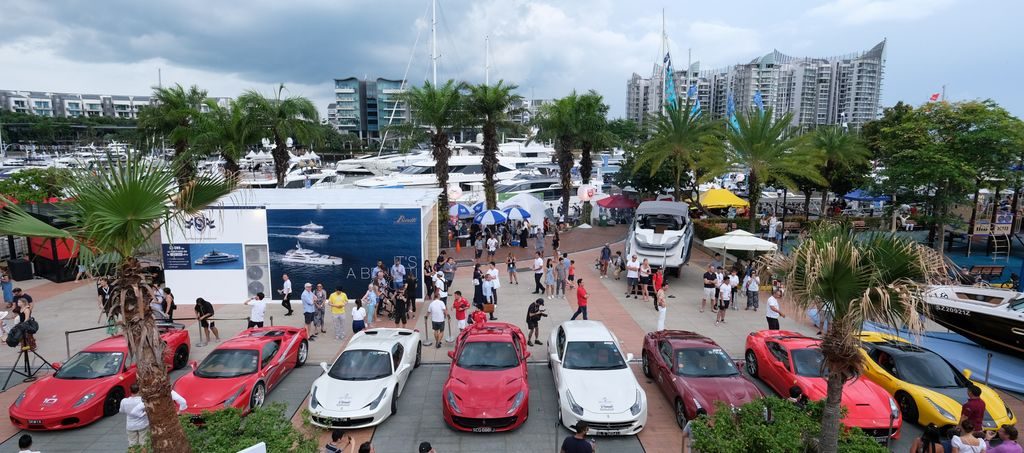 In addition to the impressive on-water yacht showcases, show visitors were treated to the revelation of new concepts by some of the major superyacht builders. SilverYachts​ and ​Espen Øino International​ unveiled their brand new series of superyacht catamarans at the Singapore Yacht Show. Construction of the 35m 'SpaceCat' power catamarans, will commence in China next month.
Jona Kan, executive board member of SilverYachts​ commented: "The launch of the SpaceCat at the Singapore Yacht Show, along with our decision to build these vessels in our new Chinese shipyard is a clear statement of the great potential we believe the region holds for yachting. We are confident that these new yachts will appeal to an Asian client base and are excellent for the beautiful cruising areas in this region."
Organisers ​Verventia​ believe strongly in the potential for leisure boating businesses in the region, and are constantly seeking to improve the show experience and the return on investment for exhibitors and sponsors.