In August this year, Greenpoint Technologies delivered Crystal Skye, a Boeing 777-200LR jet, to cruise operator, Crystal. Both companies collaborated on the design, which hinges on the aircraft's purpose to be used as a private charter aircraft for a group of travellers who wish to enjoy perks typically offered in cruise ships, such as social spaces and dedicated chef service.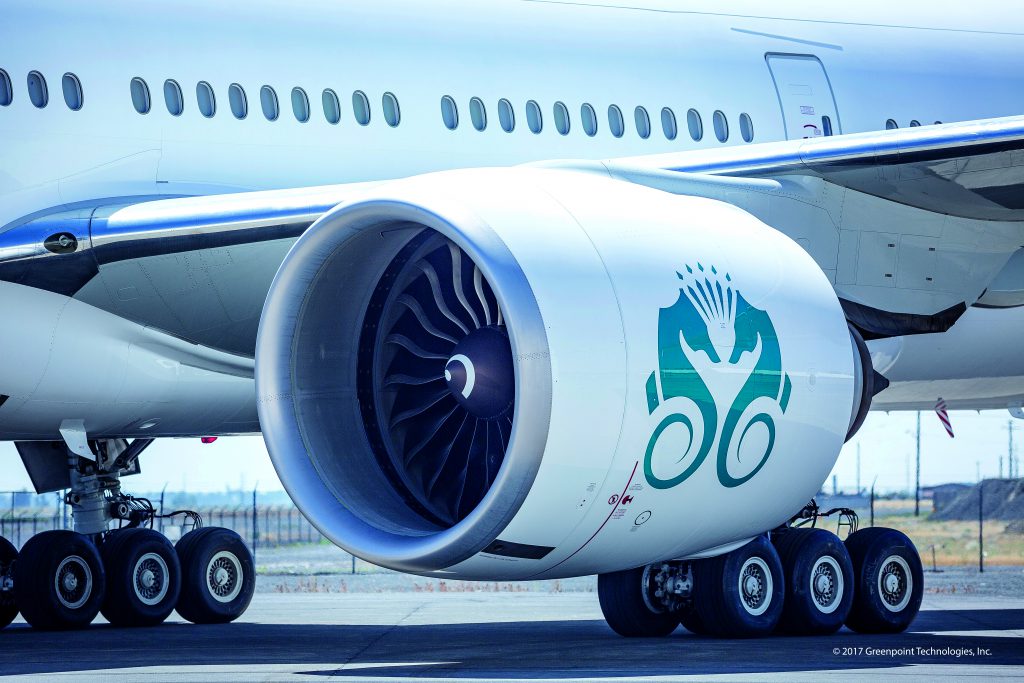 Crystal Skye has room for at most 88 guests, around one-fourth the capacity of a commercial 777 aircraft. Being an LR or "long range" version, Crystal Skye has an ultra-long range of 19.5 hours and 10,000 nm. This means that it can take guests from Australia to the UK nonstop. In comparison, one of the world's longest commercial flights a 777-200LR operated by Qatar Airways covers 9,032 nm between Doha and Auckland.
The front cabin houses a lounge with four contemporary dining tables, two couches, and a walk-up bar. The bar, which serves as the lounge's focal point, is emblazoned with the Crystal logo and accented with stone veneer and LED lighting. Every Crystal Skye journey comes with a bartender who can handcraft a cocktail or suggest a vintage from an on-board cellar that can hold as many as 300 bottles.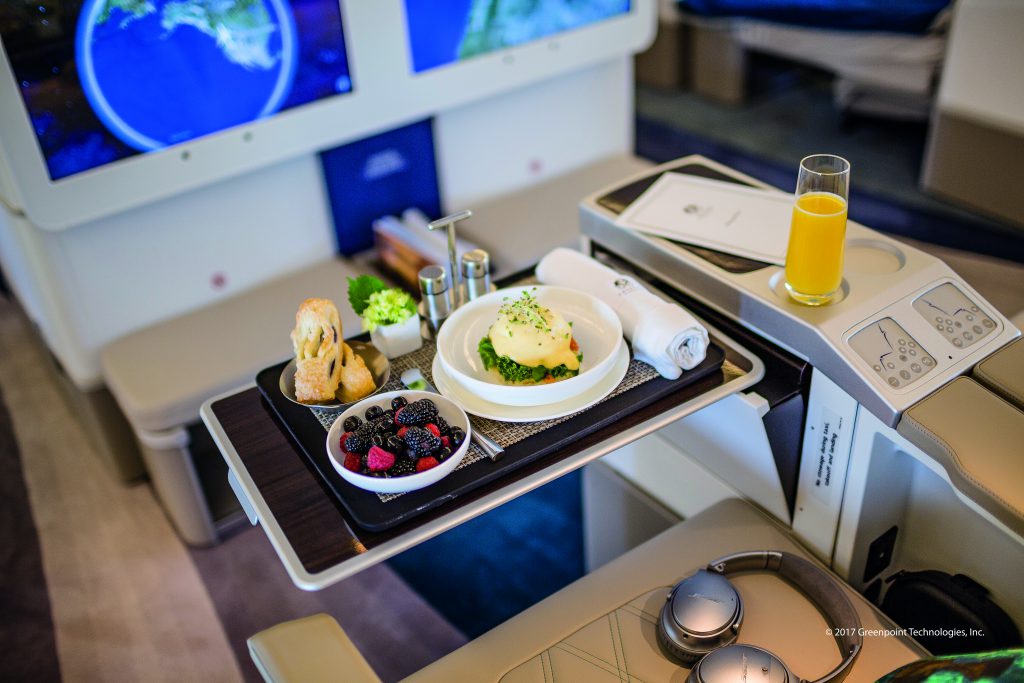 The crystal-adorned dining tables are the ideal platform for the on-board executive chef to present dishes prepared in one of two extensive galleys, fitted out with steam ovens for retaining maximum flavour in the dry cabin air. In between meals, the dining tables can be converted into digital casino consoles, offering classics such as blackjack and video poker.
In the aft cabin, Crystal Skye offers individual seats arranged in a staggered 2x2x2 configuration, as most passengers are likely to be traveling with a significant other. Each seat is 24 inches wide, outfitted in Welsh leather. It comes with a personal high-definition TV, Apple iPad, and Bose noise-cancelling headset, along with on-demand programming and an extensive music library. Satellite-based WiFi will keep passengers entertained and connected no matter how long their journey. When a guest desires rest, he can convert his seat into a 180-degree flat bed.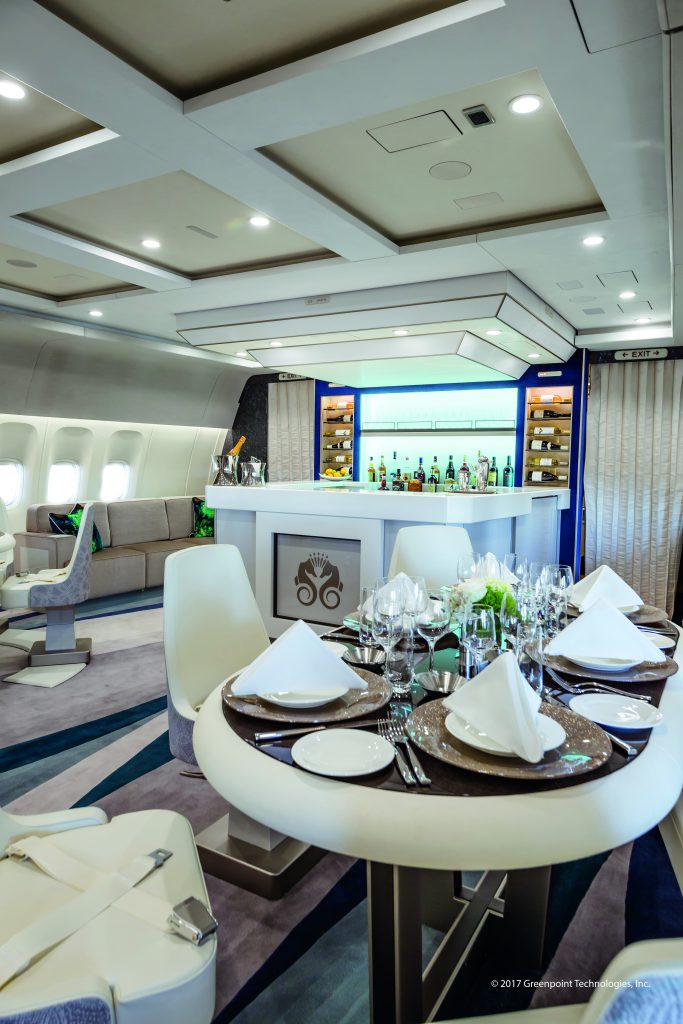 As guests move within and between cabins, they are sure to appreciate the tremendous feeling of space. Overhead lockers are minimised, enabling extra high cabin ceilings. The cabin floor is outfitted with hand-tufted carpeting for a soft and plush feel. In-flight butlers are on hand to attend to their needs. It's easy to see why Crystal Skye quickly won its first few clients, including a professional sports team and a family celebrating an out-of-town anniversary in style.