Aston Martin's Electric Future
The luxury automobile marque's Heritage EV programme is set to launch this year, converting old models to an all-electric powertrain.
By Peter Schuyler
There's a saying that goes one cannot go forward without acknowledging the past. What does this have to do with automobiles, you might ask? Plenty, if one were to look at the luxury marques, which trade on their legacy and heritage as much as their craftsmanship and reliability. A big question for the major luxury automobile makers these days seem to revolve around electrification – specifically, how to marry newfangled electric technology with heritage cars, especially in light of emerging trends and possibly, laws on carbon emission from vehicles.
Aston Martin is the latest in a growing list of companies that are converting their heritage models so they run on electric power. It's a way to translate customers' desire for nostalgia while keeping up with the changing times. Aston Martin's Heritage EV programme allows owners of classic Aston Martins to have their cars converted to a reversible EV powertrain.
No doubt this will horrify many classic car afficionados who might consider such conversion a sacrilege, but given prevailing trends, the company thinks that this is the right path to consider. True, growth and demand for classic cars is growing, but there is also a big push for electrification.
A growing number of cities around the world, especially in Europe, have begun to turn to electric vehicles in a bid to curb air pollution. If more and more cities go this way, there may come a point where a classic car won't be allowed on the streets, which would be a shame. A way to get around this would be by converting these cars.
Andy Palmer, Aston Martin Lagonda President and Group Chief Executive Officer, said of the Heritage EV concept: "We are very aware of the environmental and social pressures that threaten to restrict the use of classic cars in the years to come. Our Second Century Plan not only encompasses our new and future models, but also protects our treasured heritage. I believe this not only makes Aston Martin unique, but a truly forward-thinking leader in this field."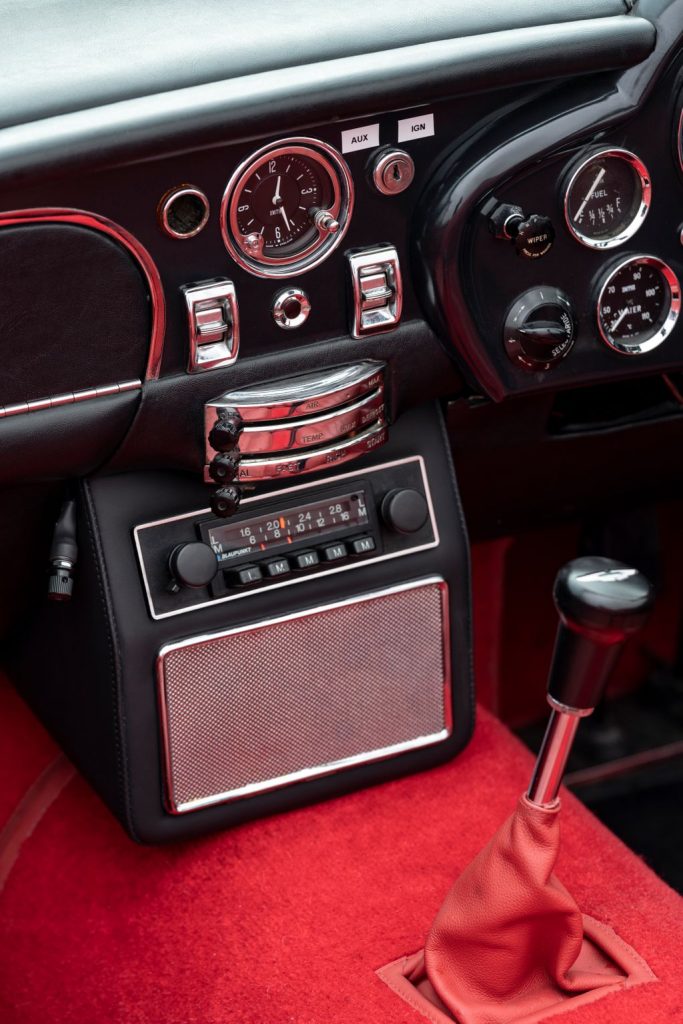 Existing technology
For Aston Martin, it was a pragmatic solution to what it sees as an issue that will likely continue to crop up in the future. Besides, the technology is already there. The conversions will be built on components used to develop the Rapide E, its limited-edition all-electric sports car that's due
out late this year. The Rapide-E will use an 800-vault, 65kwh battery, have over 200 miles of range and a top speed of 155 mph, among others. Only 155 of the sports car will be sold.
The first car to be under the conversion plan is the 1970 DB6 MkII Volante, originally handcrafted in the Newport Pagnell factory. To convert the classic car, Aston Martin has fashioned a Rapide E-inspired cassette EV powertrain that sits on the original engine and gearbox mountings and is enclosed in its own self-contained cell. Cords from the power unit then feed the car's electrical system. Power management is operated via a dedicated screen, discreetly fitted to the car's interior.
Blending the old and new
Other than these modifications, nothing much will change. The conversion is surprisingly seamless, which is important, both for aesthetic and practical reasons. Says Paul Spires, President, Aston Martin Works, "We have been looking for some time to find a way of protecting our customers' long-term enjoyment of their cars. Driving a classic Aston Martin on pure EV power is a unique experience and one that will no doubt be extremely attractive to many owners, especially those who live in city centres. We also foresee collectors adding another dimension to their collection by commissioning EV-converted heritage cars."
The company will also be responsible for completing costumer Heritage EV conversions, which are expected to commence in 2019. These considerations are important because should the owner change their mind, then they can change back to the original.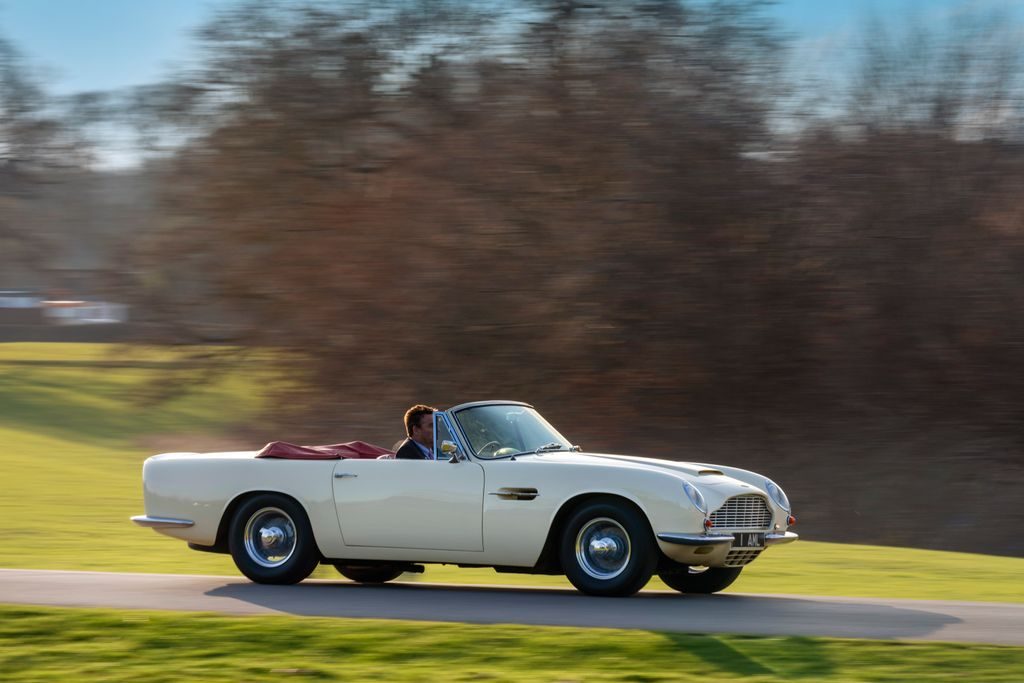 On the road to the future
To be sure, Aston Martin isn't the first automobile maker to do EV conversions. They're especially popular on classic cars such as Porsches, Range Rovers, V W Beetles and buses. Jaguar has recently jumped on the bandwagon, with its plan to have an all-electric version of its 1960s E-Type, which will be especially popular after the Duke and Duchess of Sussex used one during their royal wedding. Is this the future of classic cars? Time will tell. What's certain though is that it's a solution that collectors and carmakers are embracing.