Eat Local
Chefs of the most progressive fine dining restaurants in Southeast Asia are not only championing local flavours but are now working with farmers and producers to seek out indigenous ingredients for an authentic experience.
By Karen Tee
From Thai curries to Indonesian sambals, the flavourful dishes of Southeast Asia are undoubtedly a feast for the tastebuds. But these cuisines are more commonly associated with street food than fine dining. Well, change has been slowly coming.
Over the past few years, the region's most progressive chefs are not the ones who whip up European, Japanese or Chinese delicacies. Instead, they have been drawing on the culinary heritage of the region and combining their knowledge of native ingredients with technical finesse. To ensure authentic flavours and give diners a taste of the local terroir, these chefs rely on a network of artisanal farmers and native producers to supply them with sustainable ingredients.
The result – an elevated gastronomic experience featuring modern and refined versions of traditional fare that will enthrall even the most jaded of palates. Here are some of the best establishments that are pushing the envelope in the region.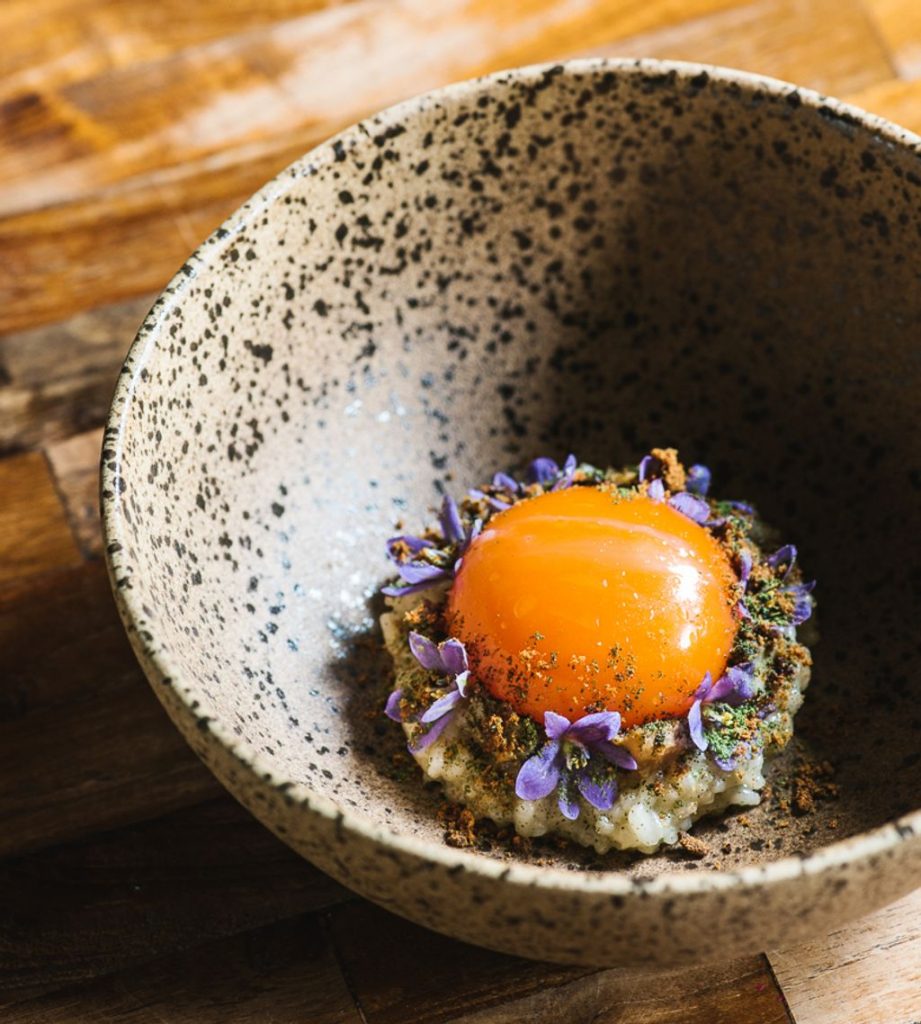 Locavore
Ubud, Bali, Indonesia
Fancy noshing on a porridge made of heritage Galuh rice that's cooked together with the snails that live in paddy fields? At Locavore, ranked 22nd on Asia's 50 best restaurants list, this is one of the restaurant's most acclaimed signatures. Founded by Dutch chef Eelke Plasmeijer with sous chef Ray Adriansyah, who hails from Jakarta, the chefs marry hyper-local ingredients from small producers in the region with fine European cooking techniques to create feasts that no other establishment can replicate. Not only are about 95 percent of the kitchen ingredients locally sourced, down to the handcrafted sea salt from north Bali, but even the tableware and glasses are created by local makers. While most of the meat and seafood used are ethically farmed, vegetarians will be heartened to know there is an equally delectable herbivore menu for them, too.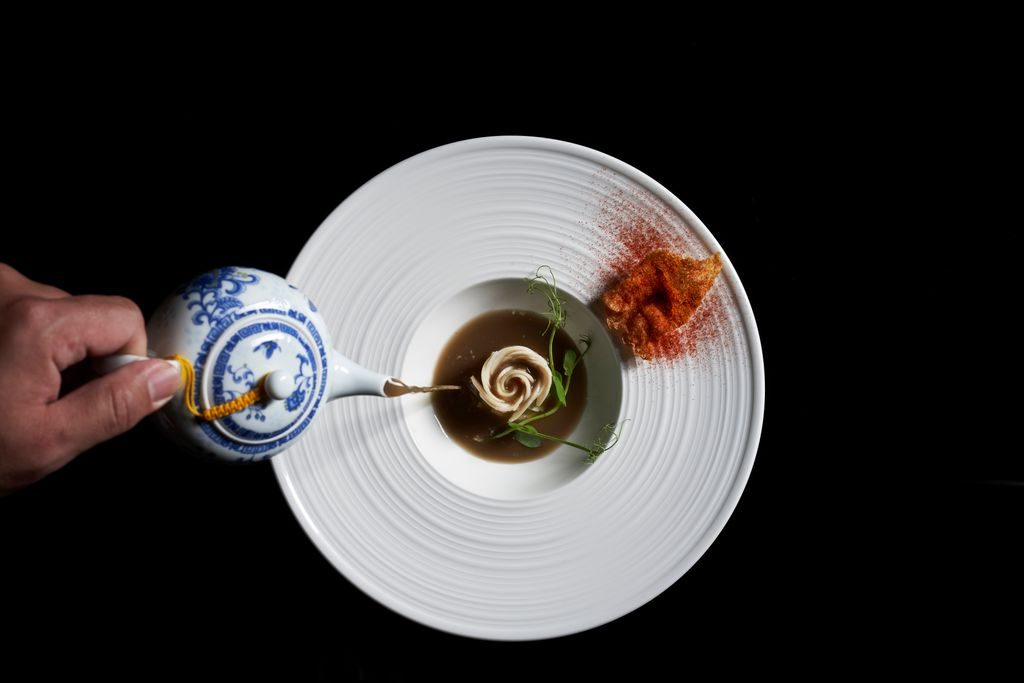 Labyrinth
Singapore
In recent years, Mod-Sin, or modern Singapore cuisine has come into its own in the country, particularly at the one Michelin-starred Labyrinth. Since it launched in 2014, chef Han Li Guang has been devising interesting interpretations of humble hawker fare, such as chilli crab ice cream. More recently, the restaurant has launched a new menu to push the boundaries even further, with a menu that focuses almost entirely on Singapore produce – which is a feat considering the ultra-developed country barely has any farmland. Ingredients are sourced
from farms such as Ah Hua Kelong while condiments come from producers such as Stingless Honey Bee Farm. Menu highlights include a delicate clam tart made with local lala clams; a modern version of rojak made with over 10 types of plants from Edible Garden City and an Ang Moh (local slang for caucasian) chicken rice that's presented like a Chinese rice dumpling.
Dewakan
Kuala Lumpur, Malaysia
Hailed as one of the most ambitious fine-dining restaurants to emerge in Malaysia in recent years, chef Darren Teoh's Dewakan is garnering global attention for placing the spotlight on native ingredients. To uncover these obscure ingredients, Teoh will go to great lengths to secure endemic herbs and plants, even driving deep into the jungle to buy them from local tribes. The dishes are as beautiful as they are delicious. Expect delights such as prawns warmed in starfruit juice and topped with a gorgeous bouquet of herbs or choy sum, a humble staple, reimagined as a bonsai-shaped seaweed cracker. Get those cameras ready.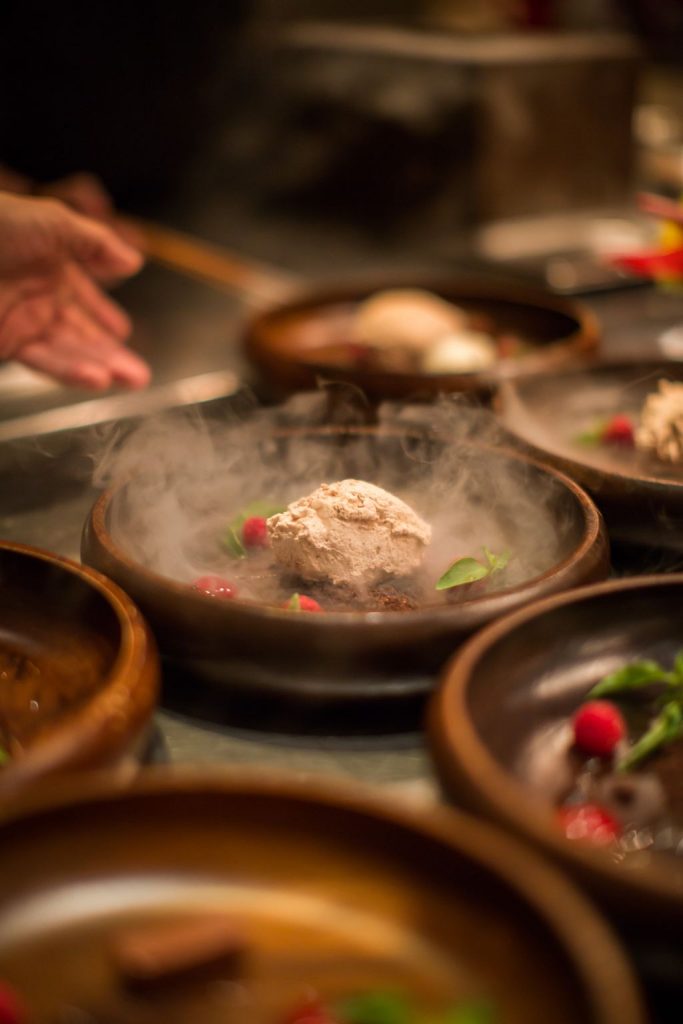 Mozaic
Ubud, Bali, Indonesia
Credit must be given to Mozaic, arguably one of the first restaurants in the region to focus on fine, locally inspired dining, for sparking off a renewed interest in the region's gastronomic heritage. The restaurant is founded by American-French chef Chris Salans, who is known for his masterful use of Indonesian ingredients in his experimental creations. The signature menu features a compilation of the restaurant's greatest hits but tends towards crowd-pleasing choices such as gindara fish carpaccio and slow-cooked Iberico pork. Adventurous eaters may find it more rewarding to pick the seasonal menu, which puts the spotlight on local, seasonal produce from the Indonesian archipelago, such as roasted Javanese squab and beef short ribs with palm marrow.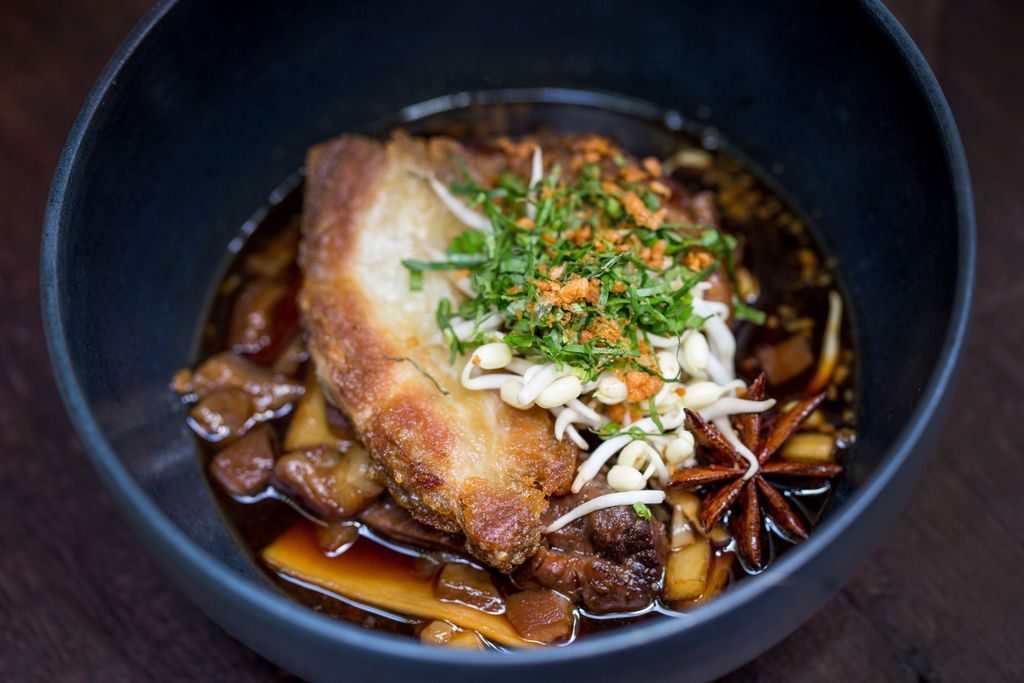 Cuisine Wat Damnak
Siem Reap, Cambodia
Fine dining in Cambodia is still very much in its nascent stage, but for a taste of the potential of fine Khmer cuisine, there's no better place to check out than Cuisine Wat Damnak. The cuisine here is inspired by traditional Cambodian food practices where families would forage for herbs and vegetables from their gardens and catch fish and game from their surroundings. French chef Johannes Riviere first came to Cambodia to teach in a culinary school but was so impressed by the local cuisine that he decided to start this restaurant. Housed in a traditional wooden home, the restaurant offers patrons refined versions of lesser known Khmer dishes such as Tonle Sap croaker fish curry and stir-fried boneless frog legs. What is most impressive is that most of the ingredients are sourced from nearby farms or foraged from the Siem Reap province – so expect the menu to change regularly depending on the catch of the day.
Le Du
Bangkok, Thailand
Modern Thai restaurants are a dime a dozen in Bangkok, but what sets Le Du (which means "season" in Thai) apart is how young chef Thitid Tassanakajohn creates creative and exquisite plates based on seasonal produce. The ever-changing menu features a list of the key ingredients used in each dish, without explaining how the ingredients are cooked, so that every presentation becomes a surprise, while still tasting distinctively Thai. For example, river prawns might be grilled and served with risotto in an interpretation of traditional Thai shrimp paste fried rice. Our advice is to leave all expectations at the door and leave it to the chef to feed you.