At the bar with Maduro's Peter Ng
The Piano Man makes his return to his first love – jazz and music – following an illustrious career in property
All the tables are full and because we do not have a reservation, we are asked if we would mind standing at the back of the bar for tonight's show. We don't, and so find ourselves standing while waiting in anticipation for the band to start playing.
The crowd is loud tonight but once the opening strains of 'Tenderly', a popular jazz standard, begins playing, conversations hush into whispers then into complete silence as Japanese jazz pianist Aya Sekine's fingers dance across ivory keys. Needless to say, the crowd is in complete awe at the performance before them.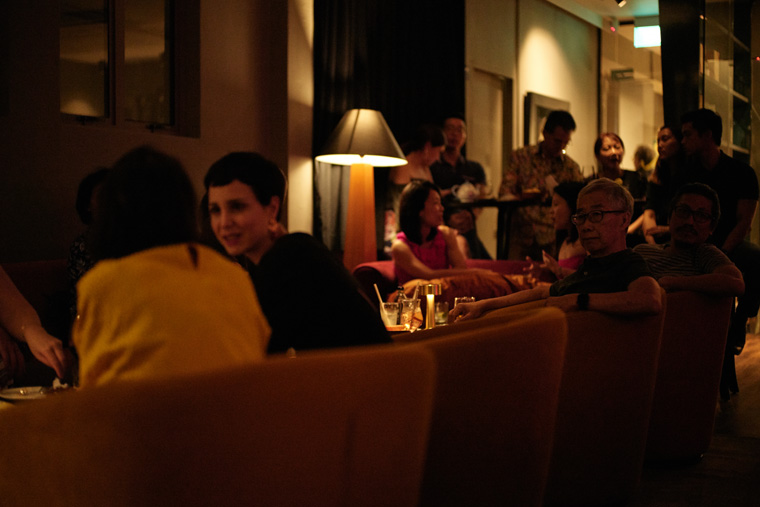 This is Maduro, a jazz bar in Dempsey Hill. While other jazz bars are lounges for people to have a drink and meet up with friends while jazz plays in the background, Maduro is different. It is jazz first, then bar second. "Music takes precedence here," says Peter Ng, the owner of Maduro, the one who brought his vision of a good ol' jazz bar to life, and then man I have the honour of meeting tonight.
If the name Peter Ng rings a bell, it should. You might know Peter from when he was a pianist in the 1970s and 1980s, playing at the glamorous Tiara Supper Club in Shangri-La Hotel and the Westin's Palm Grill, alongside jazz songbirds Frances Yip and Anita Sarawak. Or, you might know him as Peter the realtor, who made a name for himself first selling shophouses all over Singapore, then properties all over the world.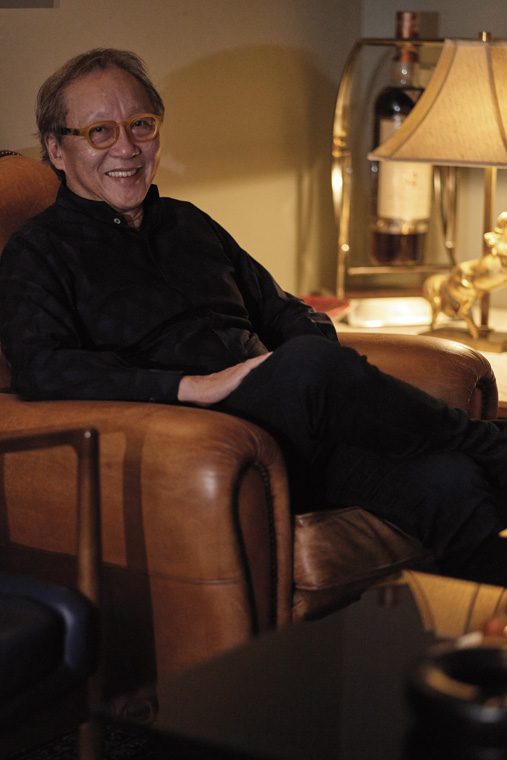 To many, Peter is a whiz in music and real estate, and few can see the connection between both. But Peter thinks otherwise. "There is a lot of learning to do on the job for both, but you make observations and then you get there." With jazz music, he recollects how, as his career as a pianist started, there were no schools teaching jazz improvisations, which in itself is quite an impossible subject to teach. "You have to be familiar with your jazz standards first. Once you're familiar with them, then you listen and learn to experiment while you're on stage."
It was the same for when he decided to move into real estate. Peter made the switch, as he needed a job that was a little more stable. He found a niche in selling shophouses, which formed the nucleus for the properties he was selling. Thereafter, through studying and being familiar with the real estate market and the cycles it went through, he decided to move to London, as the opportunities there were better.
I tell Peter that it seems like with real estate and jazz, he has a gift of intuition. Peter takes it one step further and says it is like watching jazz performers improvise on stage. Good ones look and sound like they have rehearsed their playing countless of times but very few actually do so. Instead, looks and subtle signals are shared among the players, each one giving cues as to when they would take centre stage, or when others should back off so someone else can have a turn.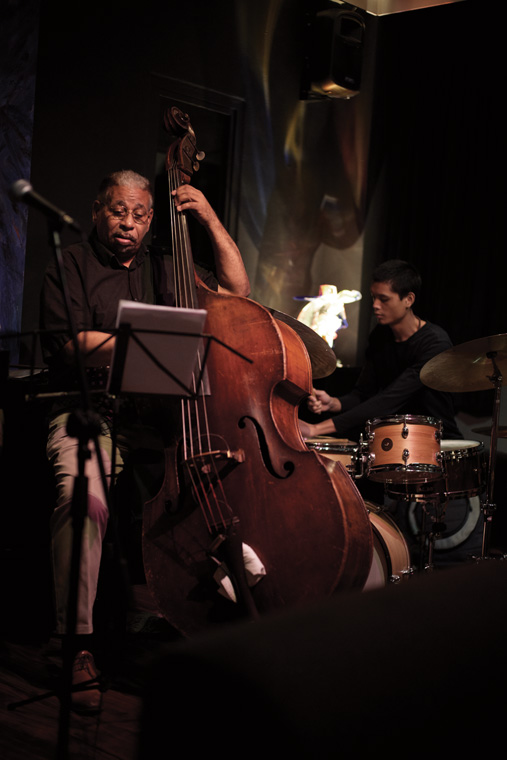 Just like how he improvised with jazz standards, he learned to home in on potential in properties. "Creativity comes into play [for both], but it definitely helped in my real estate business," he says. Peter then shares of how when it came to Hong Kong's JIA, which he helped to broker the sale of, he was asked what to do with the property. At first, he had suggested turning it into serviced apartments, then he saw that an opportunity for the building to be a boutique hotel could be bigger. He knew Philippe Starck and roped him in to design the hotel. "Flexibility and being open to what can be done, such as with changing the function of the building, is what made me different from the others."
It is this flexibility that led him to start Maduro. He was given the opportunity to take over this Dempsey Hill residence in 2019. Inspired by the private clubs associated with the luxury lifestyle he lives in London, he wanted to do the same for this space in Singapore. The meeting space evolved into a lounge to include drinks. His instincts as a musician kicked in, and he thought that adding an element of a listening lounge would be more suitable instead.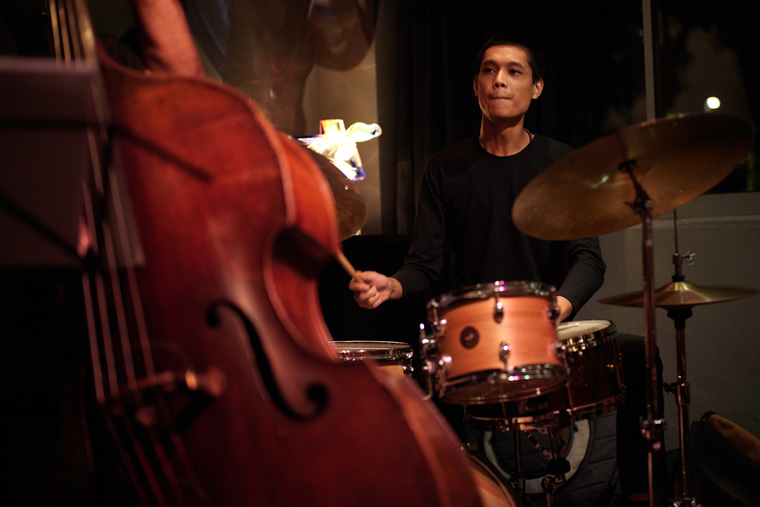 Interestingly, he didn't want Maduro to be a jazz bar at first, but a jam session changed all that. The local jazz bar scene was dwindling, and many musicians could not find a place to play jazz. But on that one faithful night, jazz musicians turned up in droves, having heard about the jam session through word of mouth. In attendance were big names in jazz, like Jacintha Abisheganaden, Jeremy Monteiro and Joanna Dong.
That night was a turning point for Maduro, although Peter did have some doubts. "The jam session was excellent for the musicians but then I had to ask, 'what would our audience want'? Not many people fully understand jazz, but when we add a singer, it gives the performance different dynamics that people can relate to. We made sure to get good artistes to come and then very quickly, we started to get known internationally among jazz players and jazz listeners."
In the few months since Maduro's opening, the jazz bar has seen all sorts of musicians walk through its doors and play sets. From internationally renowned musicians, to students of jazz taking the stage for the first time to improvise, Maduro has become a haven for them. "Jazz musicians are always looking for a place to play after their gig. I have had many of them thank me for opening up Maduro. I am
just glad I have been able to give them this space."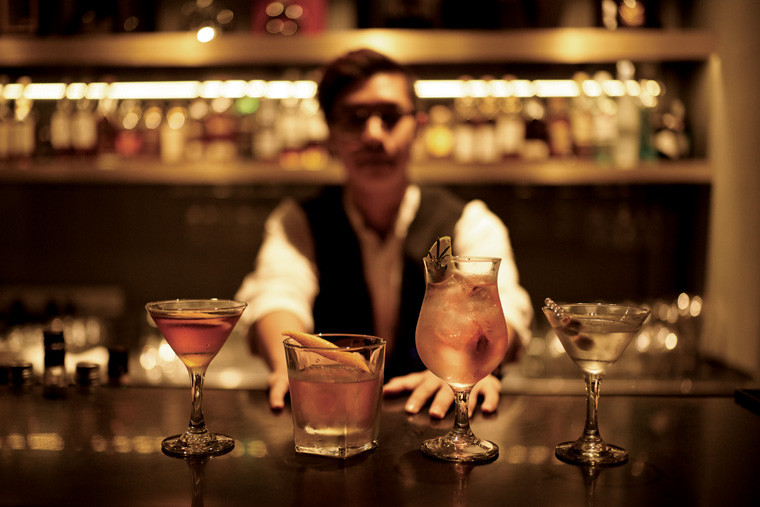 PERFECT PAIRINGS OF JAZZ AND DRINKS
A curated playlist of jazz standards and perfect cocktail pairings from the bartenders at Maduro
Drink: Hanky Panky
Tanqueray London Dry Gin, Macino Rosso Vermouth, Fernet Branca
Tune: Ain't Misbehavin' (Louis Armstrong)
Drink: Foggy Old Fashioned
Talisker 10 Years, Aangostura Bitters, Scrappy's Chocolate Bitters
Tune: I'm Old Fashioned (Peter highly recommends the John Coltrane version)
Drink: Mr. P's GnT
Tanqueray London Dry Gin, Rinomato, East Imperial Royal Botanic Tonic
Tune: Cheek to Cheek (Ella Fitzgerald & Louis Armstrong)
Drink: Dry Gin Martini
Tanqueray London Dry Gin, Macino Rosso Vermouth, Olives
Tune: Lush Life (Ella Fitzgerald)