The sound of silence can be deafening to some, especially in situations where silence is the only option, such as when deep sea diving. But now, seamlessly transitioning from listening to tunes on your superyacht to listening underwater is possible with the innovative Music Hull, a solution that stemmed from an idea of the Ferretti Group Engineering Department and developed by Videoworks, a leader in AV and IT integration in European yachting.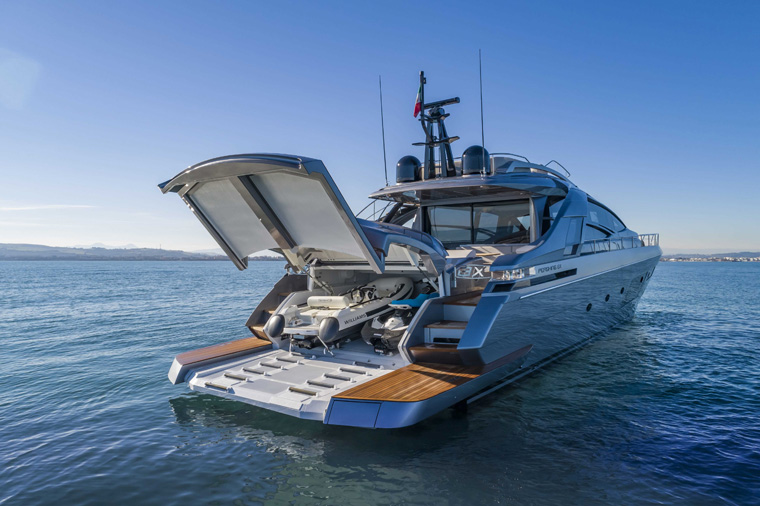 Making its debut on the Pershing 8X, the Music Hull system transforms the hull itself into a loudspeaker that can propagate high definition sound underwater. Part of the innovation by Videoworks is that the Music Hull system is not simply underwater speakers built into the hull. Rather, the system is based on the installation of 'shakers' on the inner surface of the bottom stern. These devices are never in direct contact with water but can propagate sound waves underwater by making the submerged part of the hull vibrate.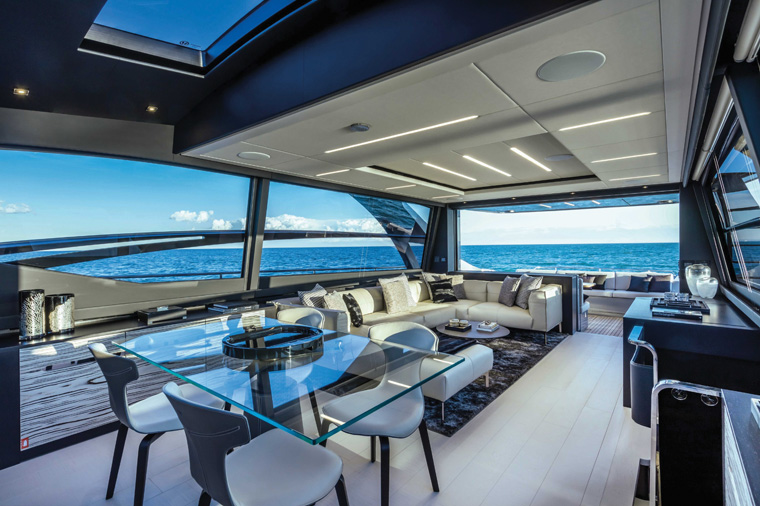 This audio technology uses six 'shakers' in total on the inner surface of the hull to bend waves and full space with an even acoustic pressure without requiring any openings in the hull. The quality and high fidelity of the sound is guaranteed by an electronic equalisation algorithm that allows the system to independently calibrate in real time. In layman's terms, this gives listeners onboard the yacht and those swimming underwater to hear the same quality of sound.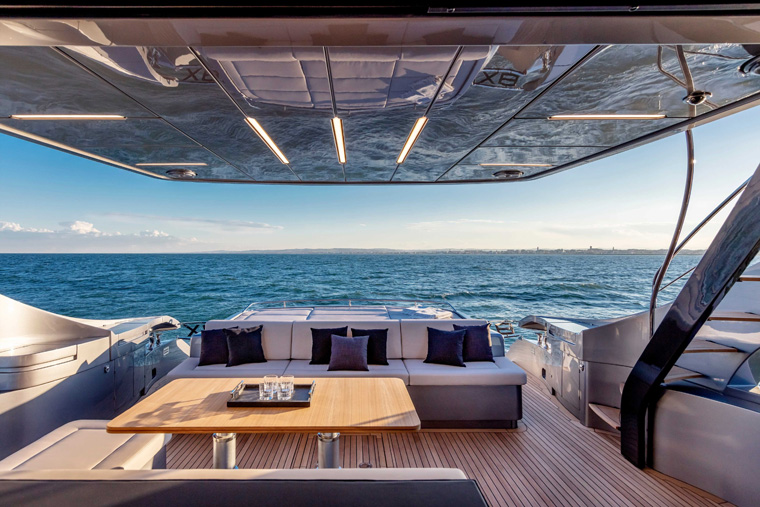 Under the surface, the sound system form Music Hull has a radius of 20m around the yacht. What sets it apart from traditional external loudspeakers is a feature that aids in the intensity of how sound is dissipated away from the yacht. The intensity decreases linearly, not with the square of the distance, which lets sound decrease much more slowly. This applies to both fresh and saltwater listening, which was made possible through endless testing in various bodies of water and in stark temperature differences by Videoworks to calibrate the Music Hull system to provide optimal performance in all sailing waters.
Controlling the Music Hull is easy with the Videoworks One Touch Infotainment System (VOTIS). VOTIS allows for cohesive simplified control of the Music Hull system through smartphones, tablets and even Apple smartwatches, which replaces the need for remote controls of various onboard appliances with one single device.