Crystal Palace
Fancy a bit of bling in your accommodation? With 15,000 glittering pieces of crystal throughout, Baccarat Hotel New York is your kind of place.
By Georgina Wang
The first thing you'll notice on setting foot at Baccarat Hotel New York is the opulence, which is as it should be, given that it was opened by the iconic crystal company that bears the hotel's name.
The hotel, interiors of which was designed by the renowned duo of Dorothée Boissier and Patrick Gilles, is a blend of tasteful luxury that evoke a marriage of old world living coupled with new world extravagance. Reminiscent of a sumptuous hôtel particulier, Baccarat Hotel is a seamless marriage of the refined aesthetic of 18th century France and the modernity of a 21st century New York home.
As homage to the brand's history, Gilles & Boissier included bespoke pieces of fine Baccarat crystal throughout the property. There are about 15,000 pieces of glittering crystal throughout the hotel (including glassware and décor). Fine crystal, luxurious fabrics, judicious lighting and great art all combine to showcase the brand's 250-year history and at the same time, give guests a taste of unabashed luxury.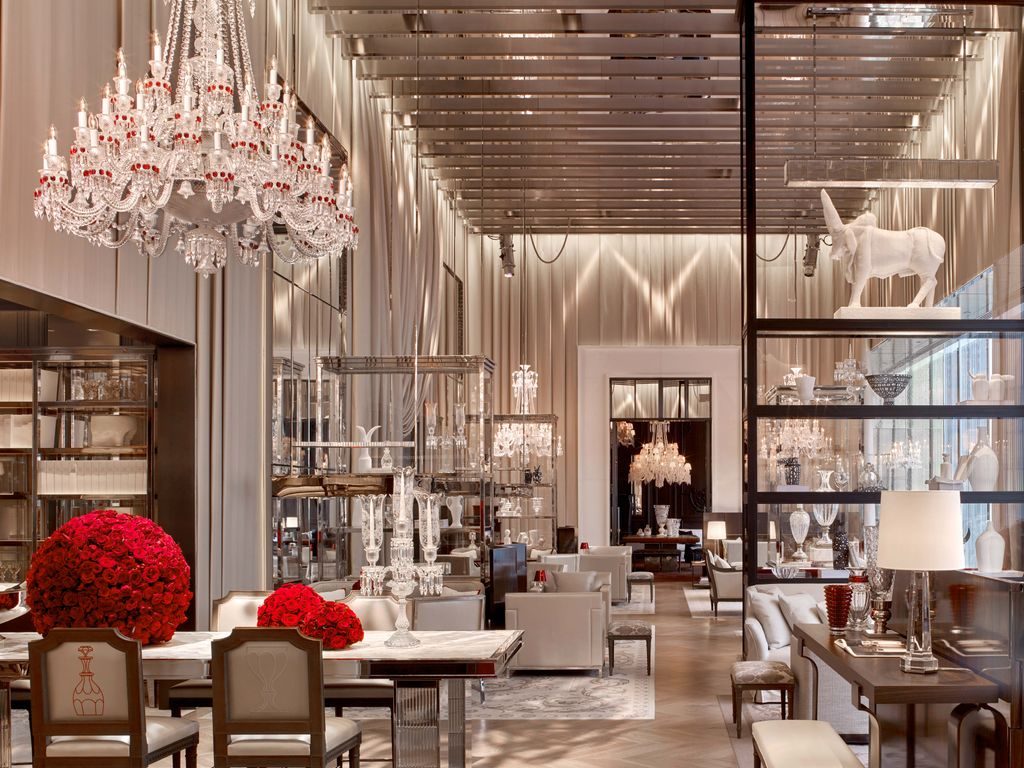 The art of the dramatic

The drama starts at the ground-floor entrance, which features an impressive dual-sided fireplace to welcome guests and a dramatic art installation of nearly 2,000 Harcourt glasses, the brand's iconic piece. Crystal dominates the hotel's public spaces, with 17 magnificent custom-made chandeliers distributed throughout, as well as pieces from the brand's collections. The Grand Salon is all about glamour, with its high ceiling and platinum and champagne colours. The Petit Salon, in contrast, has oak walls and rich emerald green velvet settees, inviting guests to have intimate conversations. Parquet floors and wood panels as well as sumptuous fabric add to the intimate air.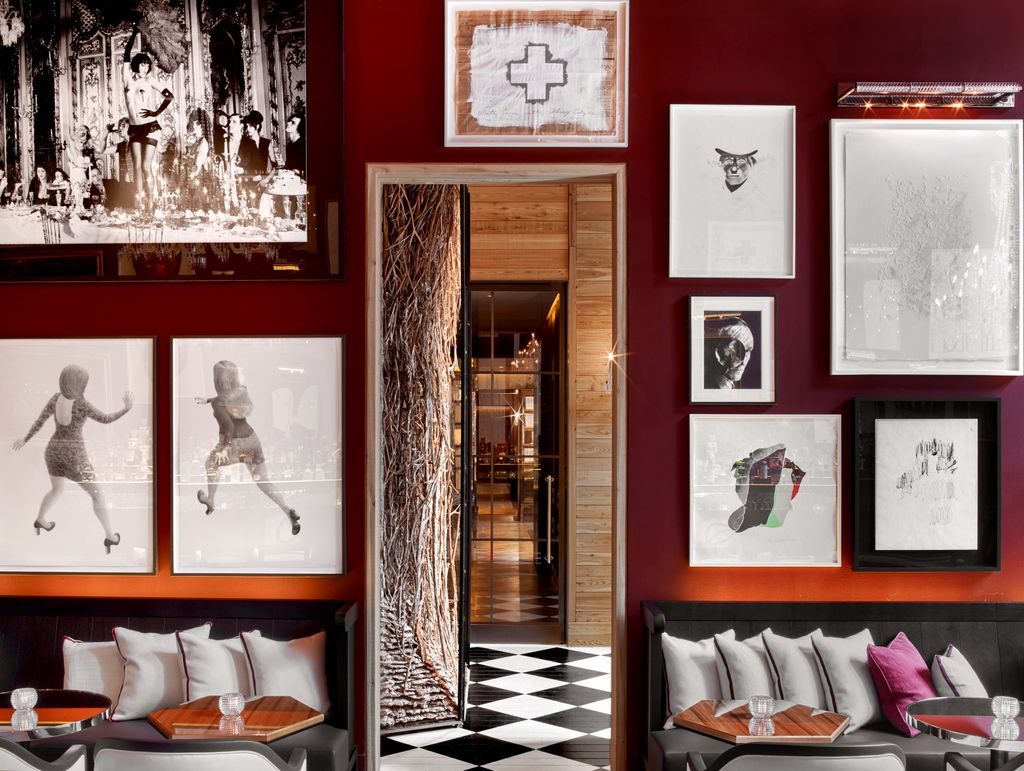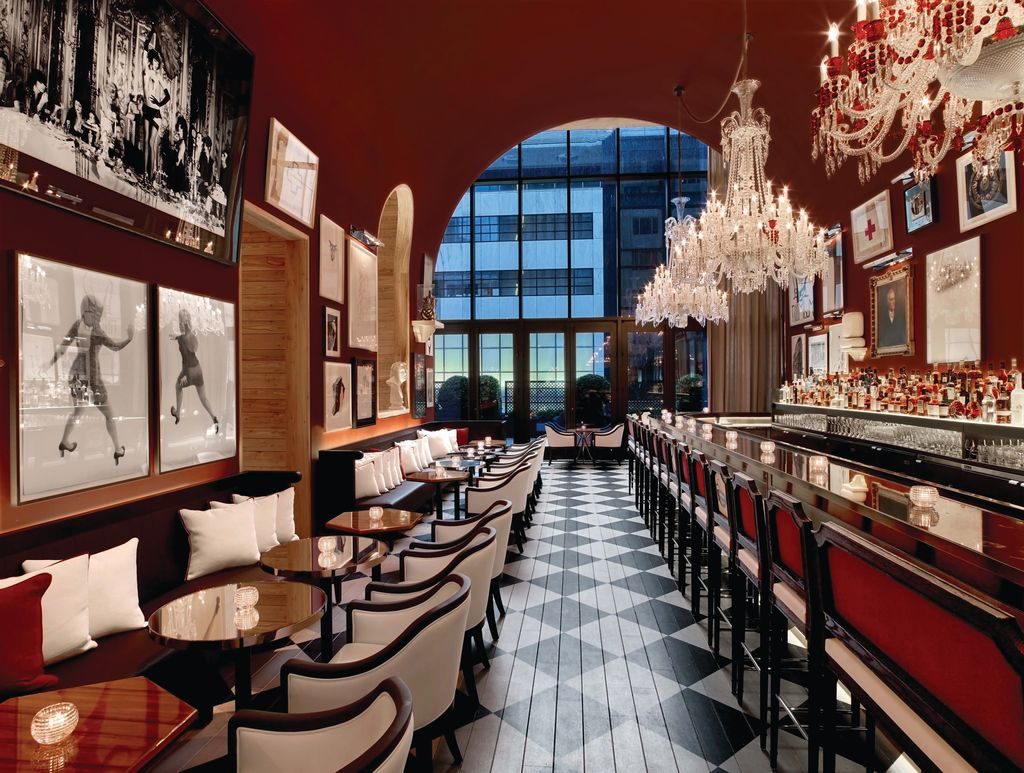 For pre-dinner drinks, head to the 60-foot bar, which is inspired by the stables at Château de Versailles (because, of course it is) and boasts a dramatic barrel-vaulted ceiling, three chandeliers and tracked stage lighting, giving the space a theatrical feel. Here, bartenders can sling fancy cocktails for you, with names such as the Far Eastsider (which is sake-based) or the Afternoon Thyme, with gin and Saint Germain. Wine is French, of course, with vintages from California and Oregon rounding out the new world selections. Sip your alcoholic concoctions while viewing the bar's one-of-a-kind collection by French curators Stéphanie and Frédéric Chambre, which feature art representing the major aesthetic movements since 1764, the company's founding.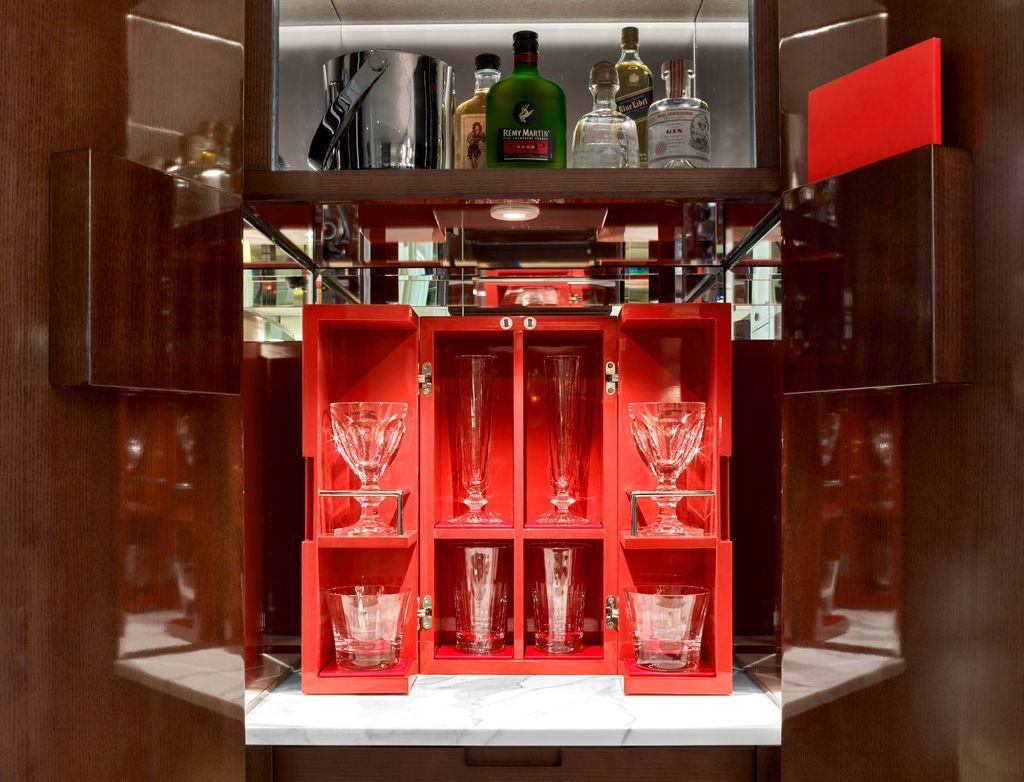 Tea for royalty
Not up to drinks? Then choose to have afternoon tea instead. Here, afternoon tea is an event, with Gabrielle Jammal, certified with the International Tea Master's Association, overseeing the hotel's inspired tea programme. Here, tea service is reimagined through how afternoon tea is taken at different royal courts around the world that have touched the brand's history. Thus, the signature tea offerings include Sultan Abdülaziz, which is a Turkish tea service as it must have been at the Dolmabahçe Palace in the mid-19th when the sultan fell in love with Baccarat's crystal and used it in his palaces. There's also the King Louis XV, which is French tea at Versailles. Louis XV was of course the monarch that issued the decree establishing the factory in Baccarat in 1764. The Prince of Wales, is an English tea at Windsor, while Tsar Nicholas II is a caviar tea for two at Tsarskoye Selo, an opulent four-course tea service. The last tsar of Russia was so enamoured with Baccarat that he commissioned so many pieces from the factory, resulting in the brand building a second furnace in Russia to accommodate his commissions.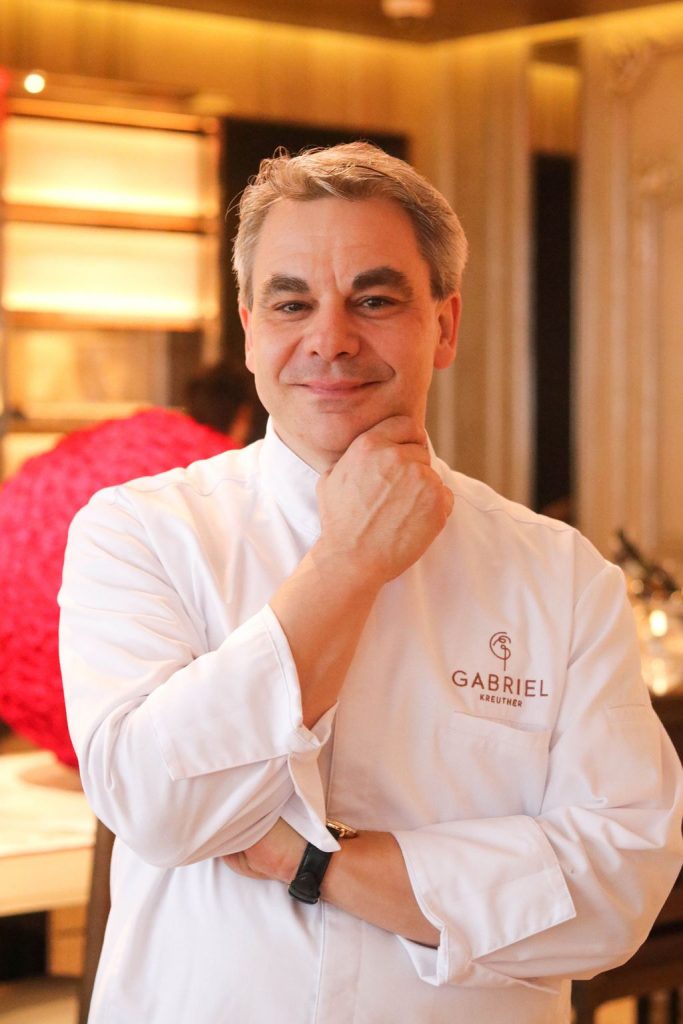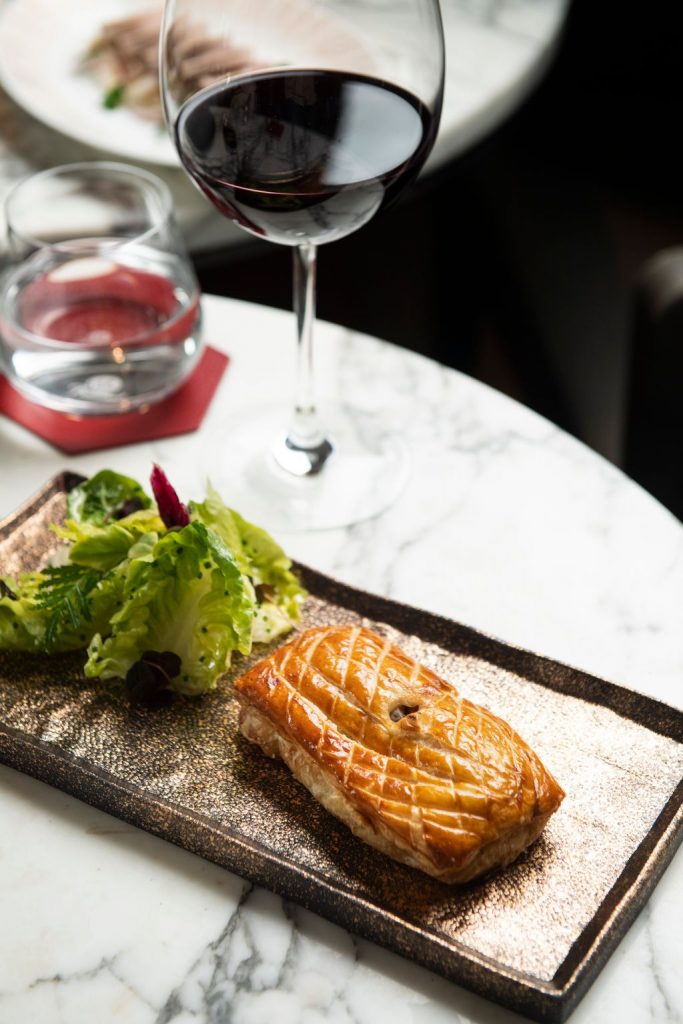 Superb cuisine
Dining here, of course, is a must, given that Chef Gabriel Kreuther is the hotel's culinary director. With two Michelin stars under his belt, Chef Kreuther overseas the hotel's culinary direction, including the Grand Salon's breakfast, lunch and dinner menus, in-room dining and The Bar. What's in store for diners? While several of the chef's Alsatian signatures such as Kougelhopf, Tarte Flambee and house-made Country Sausage will be on offer, the new dishes he created for the hotel are very interesting, and include Petit Pâté Feuillété "Baccarat", which is duck, guinea hen, foie gras, veal, green salad, and is his elevated take on a staple Alsatian "provincial food," paying homage to the craftsmen of the Baccarat factory, where artisans would enjoy these savory pastries for their meals. Another Baccarat regional specialty that made it to the menu is Handcrafted Quail & Pistachio Ballotine with green cabbage & gruyere salad as well as Saffron Alsatian Spaetzle with cider-braised rabbit, wild mushrooms, zucchini, among others.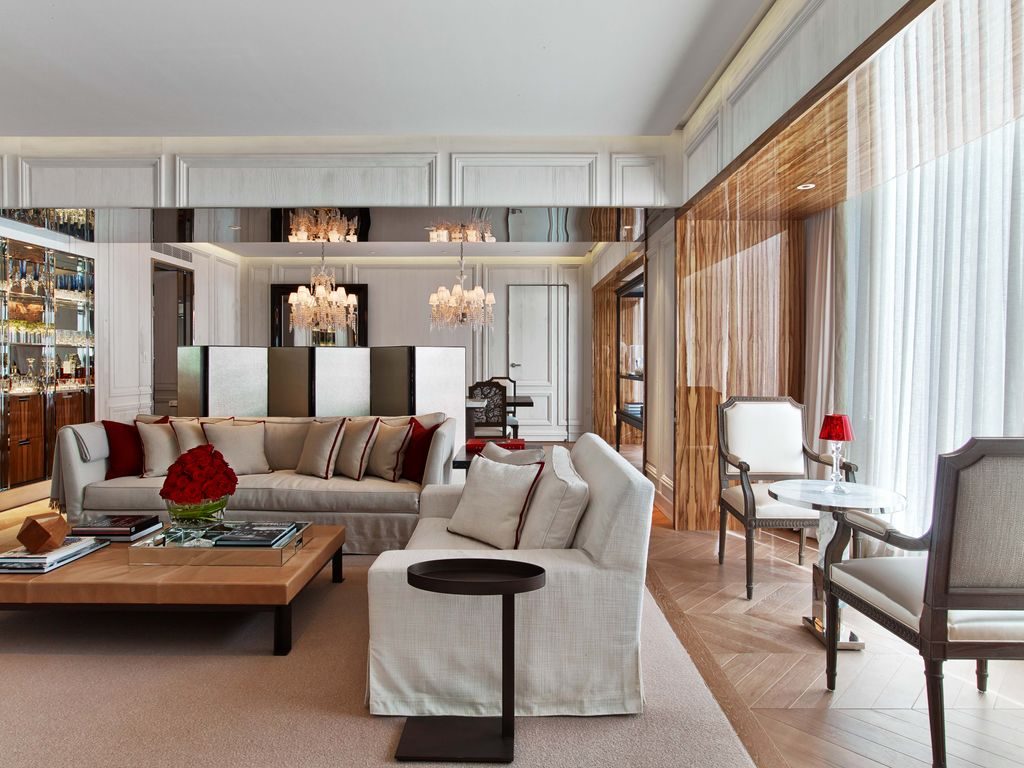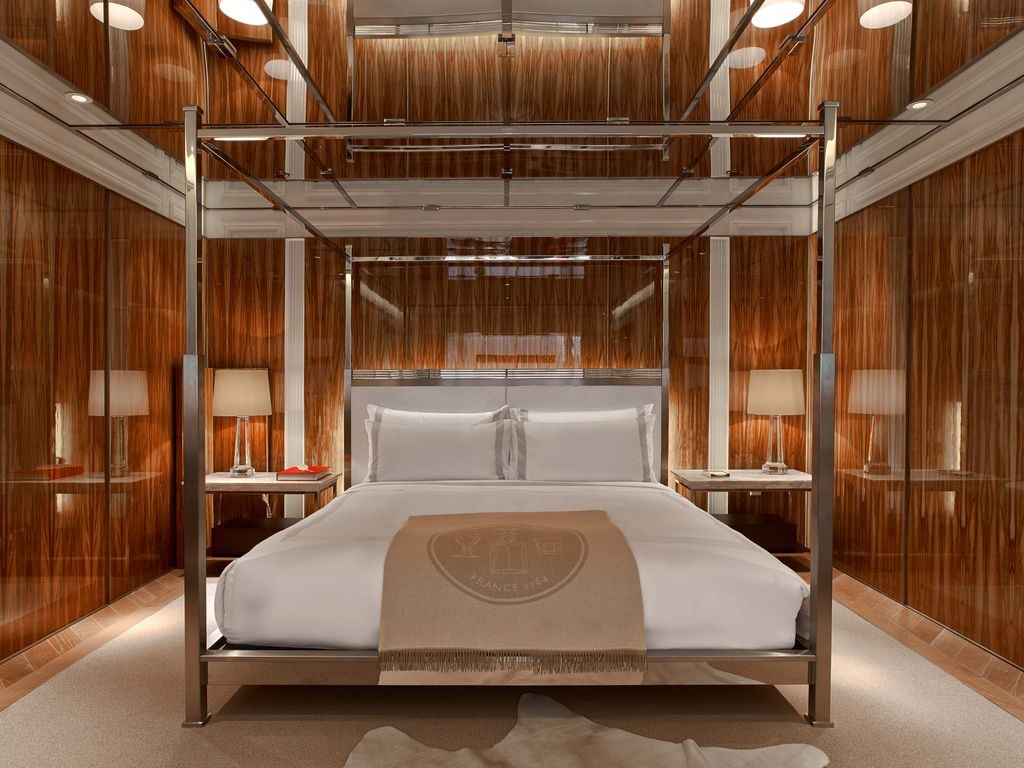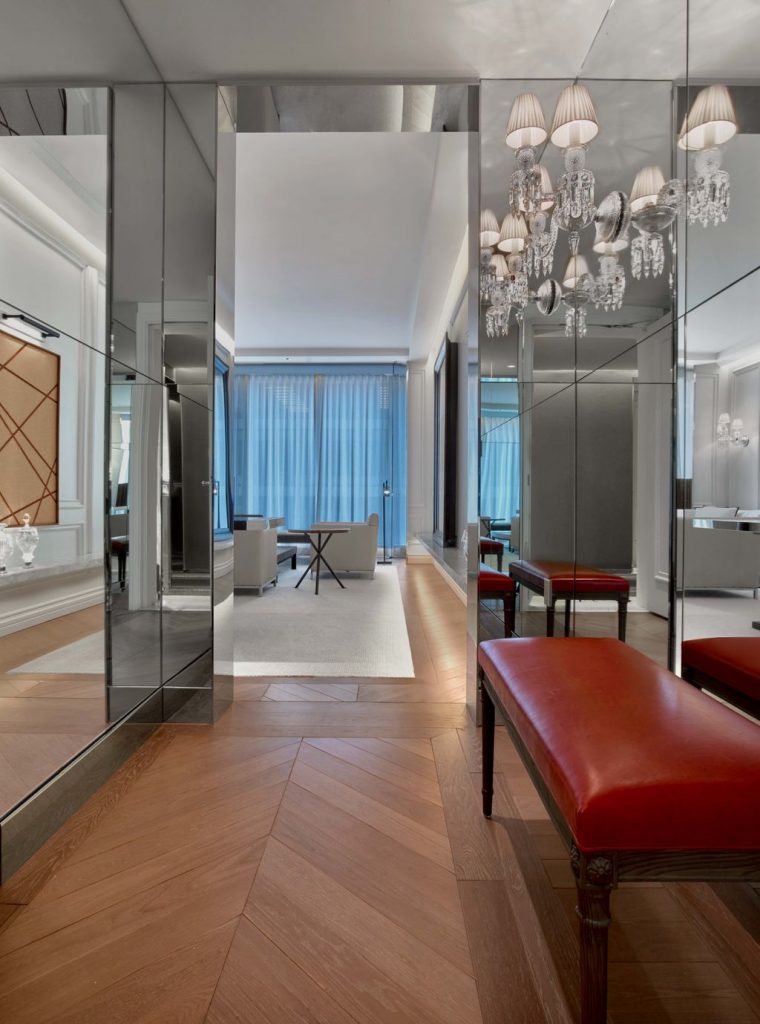 Creature comforts

What of the rooms, though? The hotel has 114 rooms that are carefully designed like pieds-à-terre and feature custom furniture and fittings by Baccarat. All rooms have floor-to-ceiling windows, four-poster beds, custom linens by Mascioni and glass showers behind French doors. Amenities are by Parisian perfumer Maison Francis Kurkdjian while Ladurée treats and Baccarat glassware (but, of course!) adorn the minibar. While the hotel harks back to the past, it is delightfully modern in its conveniences, with a one-touch device to control the lighting, entertainment and connects to concierge, valet and room service. Top tip: Choose a courtyard room if you crave the silence. Street-facing rooms may have noise coming in.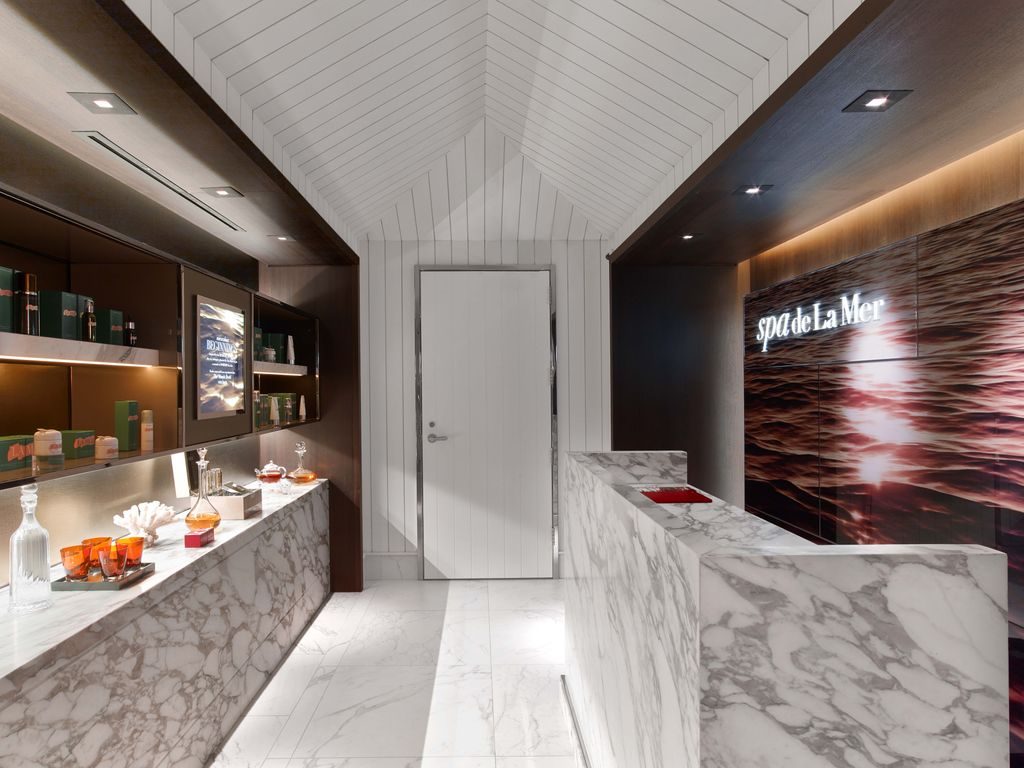 Should you choose to stay in, then book a treatment at the La Mer spa, the only dedicated spa by the cult beauty brand. Top tip: The La Mer Miracle Broth Facial is a bestseller and well worth the expense.
Grace notes
While the hotel has a French vibe, it is also very much situated in its modern milieu — the Big Apple. This is where you stay if you're in town for business meetings, catch a few shows, or do some shopping. For instance, beyond the bar, oversized French doors lead to the hotel's landscaped terrace, overlooking the Museum of Modern Art (MoMA), which is right across the hotel. Baccarat Hotel is right smack in the middle of Midtown, across from the MoMA and short distance from Rockerfeller Center, Radio City Music Hall, Times Square, and the luxury boutiques of Fifth Avenue.
The overall feel is that, this is a hotel for grownups. It's a bit hard to picture children with chubby fingers running about all the opulence and priceless objets d'art. So if you're planning on booking a stay here, it should just be for you and your significant other. The kids can stay home this time.