Dining with WingsOverAsia's Ng Yeow Meng
His head might be in the clouds on what he wants next, but Ng Yeow Meng has his feet firmly planted on the ground
"I brought a jacket to wear only because you told me to, otherwise I'm not usually dressed like this," is the one of the first things Ng Yeow Meng, Founder and Managing Director of WingsOverAsia says to the Jetgala team during our lunch interview.
This much is true, and I can testify. I hadn't met Ng many times prior to this interview, but he is usually always comfortably dressed in polo t-shirts and slacks. Ng is easy-going in the truest sense of the word and has an infectious personality that makes it easy for him to get along with anyone that crosses paths with him.
You can hardly tell then that Ng is Founder and Managing Director of WingsOverAsia, a lifestyle and concierge brand that caters to private aviators and operates out of a $15 million, 72,000sqft hangar and FBO at Seletar Airport.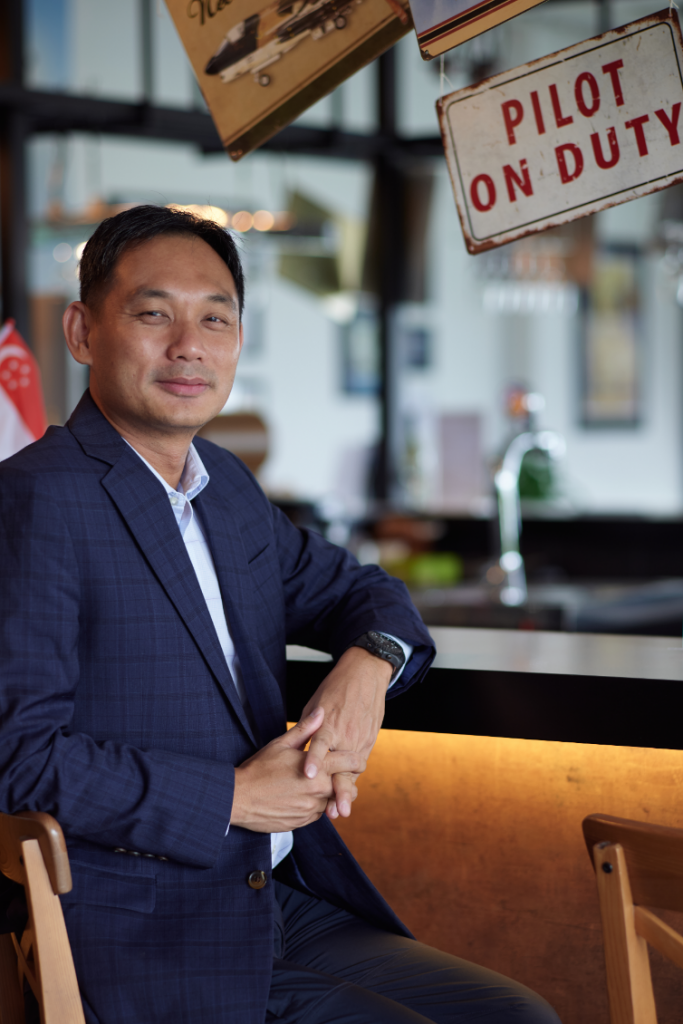 But this relaxed persona is the image Ng wants to portray of WingsOverAsia, which is also a recreational aviation club based at the FBO. WingsOverAsia started out as a pet project by Ng. He had connected with flying clubs all over Asia when he was younger and had tried to help coordinated the clubs to connect with each other using social media – Ng even tried developing his own social networking site like a Facebook for aviation enthusiasts, although he admits that for such a niche interest like aviation, it made more sense to focus his efforts on building the network using someone else's social media platform than for him to continue developing his own.
The online network quickly grew offline, as Ng started organising events centred around private aviation. In 2009, Ng took the plunge and worked on WingsOverAsia full time, helping to grow the network to include private jet owners, pilots, pilots-in-training and other aviation/flying enthusiasts. Then in 2016, Ng opened WingsOverAsia's headquarters at Seletar Airport.
WingsOverAsia just celebrated its 10-year anniversary, an outstanding achievement for something that started out as a hobby and is now a fully-fledged business that also handles the buying, selling and importing of leisure aircraft, something that relevant authorities in Singapore were initially hesitant to support. "Most flying clubs [in Singapore] were only flying one model of aircraft, whereas we were handling all sorts, so the authorities questioned if all these models could operate within a tight space."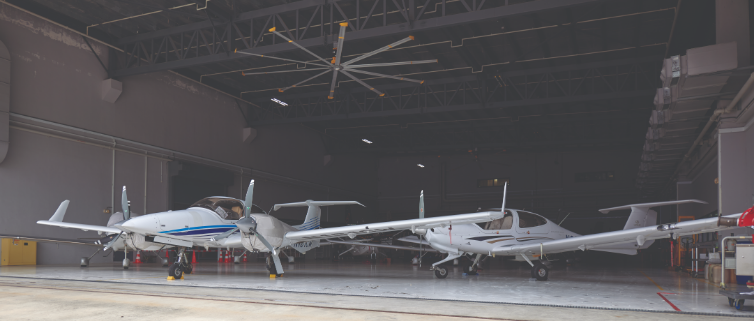 Ng's workaround? Attending meetings and collaborative discussions himself on how to improve and refine air traffic and airport processes. "We developed SOPs and procedures hand-in-hand with the approvals of CAAS (Civil Aviation Authority of Singapore) and CAG (Changi Airport Group) to support and facilitate these kinds of private operations," he explained. Ten years on, the WingsOverAsia's management team continues to sit in at regular meetings regarding air traffic and airport operations.
It is this solid infrastructure of working closely with regulators that has made WingsOverAsia one of the more popular places to learn flying and base private aircrafts in Singapore, especially if it's a bucket list item to be crossed off. The flying club has an approved flying programme that is backed by professional competence from maintenance and support to flying operations.
But that's not the only thing that draws in the crowds of wannabe pilots. Unlike other flying clubs where the learning is done just one-on-one, WingsOverAsia encourages interaction with other pilots and club members as well. "We really focus on the interaction with each other; it's why we hold a monthly brunch for members to catch up with each other," Ng shared.
The social aspect of WingsOverAsia is what differentiates this leisure club from others that might be more popular with other UHNWIs. "Other leisure or business clubs might brand themselves as a place to network for business, but I find that too stiff for my liking. There's no dress code here and members are encouraged to come as they are."
"I designed the clubhouse to be as cosy and homely as possible, with lots of open space for people to mill around because it is meant to be as unintimidating as possible," Ng further explained. "Barriers are broken here because you're just talking man-to-man, not CEO-to-CEO."
At these monthly brunches, members and non-members alike get together to catch up on their latest aviation exploits or just to share more with each other. "There's a misconception that you must be a jet owner or a pilot to join [WingsOverAsia], but it's really that shared passion in aviation that has created this community and family. You don't have to fly to have that interest and share in our experiences."
To help build these experiences, WingsOverAsia holds short trips quite regularly and annual, long flying tours that take about one to two weeks to complete. Ng assures that non-flying members are always welcome to hitch a ride with those who do fly on trips like these. The short trips are some of Ng's favourite to plan. He calls them 'Mari Mari Makan Flyouts', where members in and out of Singapore fly out together to neighbouring countries just to eat.
In case you're wondering, no, they don't fly out to eat at high-end restaurants that require reservations in advance or a quick call to a concierge service to open up a table. In fact, more often than not, it's to a small diner in some back alley with no real address or even a menu.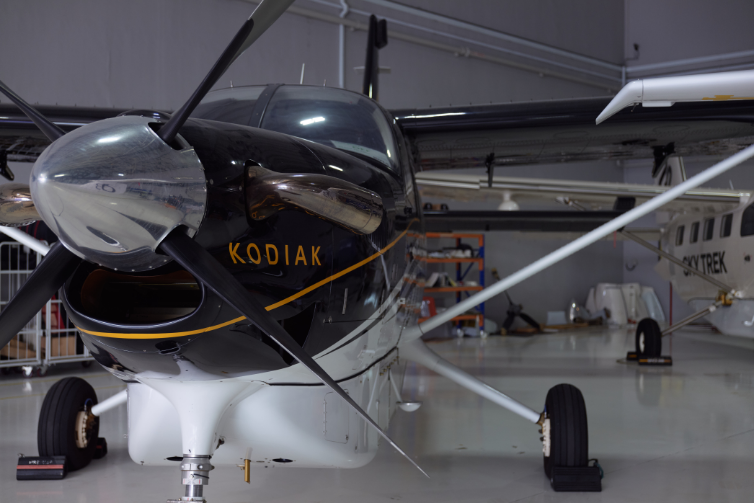 Ng, who's a huge fan of the late chef and travel host, Anthony Bourdain, is equally passionate about food and travel as he is about flying. "I like to think I'm chasing after authenticity, just that I fly my own plane," he says with a cheeky grin.
For Ng, that's his dream of where WingsOverAsia will be in the near future. Heavily inspired by Bourdain's A Cook's Tour: Global Adventures in Extreme Cuisine, as well as his television series, Parts Unknown, Ng wants to host a food and travel show that centres around aviation. "In his book, [Bourdain] says that 'the journey is part of the experience – an expression of the seriousness of one's intent'. I want to show that leisure jets can be a part of that."
It's a lofty dream for the incredibly busy man, but for now, Ng is just as happy planning his short trips and letting people know that WingsOverAsia isn't just another billionaire boys' club – it's a place for a community that just loves taking flight.
Again, I can testify to this. While we're taking a walk around the club's facilities looking for places to hold our photoshoot, we're interrupted ever so often by members walking in wearing khaki shorts, who stop us in our tracks to greet Ng. There's hardly any indication that many of them have a plane parked in the hangar just next door.
There's a sign near the bar that reads "Meeting people in high places", which Ng had wanted to add the word 'literally' at the end as a joke. But maybe for down-to-earth Ng, it'd be more fitting to say he keeps WingsOverAsia grounded.
How to join WingsOverAsia

Come and network with other members during the monthly WingsOverAsia brunches. It's a great opportunity to know more about the club and its activities, and hear from members themselves the fun and benefits a membership with WingsOverAsia will bring. Follow facebook.com/ClubWOA for updates.