Drama On The High Seas
The iconic Rolex Sydney Hobart Yacht Race delivered expert seamanship, unexpected upsets and adrenaline-pumping action in and out of the water.
By James Nicholls
On a grey and overcast Boxing Day, the 102 entries of the 73rd Rolex Sydney Hobart Yacht Race set off at 1pm local time on the 628-nautical-mile journey to Tasmania. Amongst the 102 boats taking part, there were a record 28 international entries representing the UK (13), USA (6), China, Germany, Hong Kong, Italy, New Caledonia, New Zealand, Poland, and South Korea.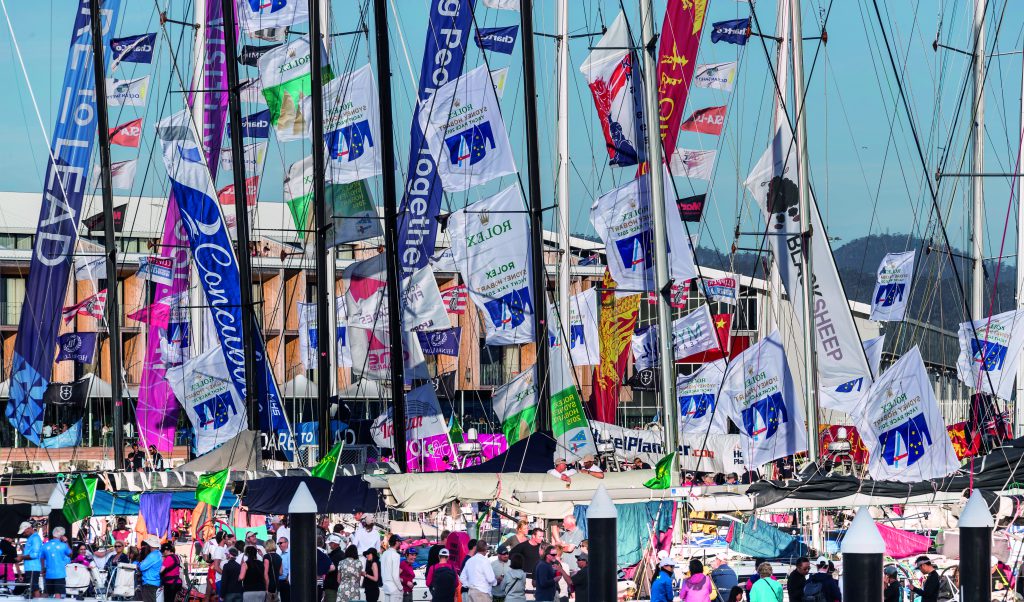 It was the four super maxis, however, that drew the most interest from the large crowd on the shore and in the huge flotilla of spectator boats on December 26: The 30-metre long flying behemoths LDV Comanche (2015 winner), Black Jack (formerly Alfa Romeo and 2009 winner), Infotrack (former Perpetual Loyal, last year's winner and record holder of one day, 13 hours, 31 minutes, 20 seconds) and the Australian legend Wild Oats XI, the eight-time line honour winner.
Wild Oats XI is probably as famous in Australia as cricketer Sir Donald Bradman, racehorse Phar Lap or F1 hero Sir Jack Brabham (for which Peter Harburg's Black Jack was named), but LDV Comanche, the downwind flyer, was pre-race favourite after the meteorological forecasts had been assessed. The increasingly north-northeasterly winds promised a record run.
Almost head to head
First out of the Heads (the entrance to Sydney's majestic harbour) was Black Jack, followed by Wild Oats XI, LDV Comanche, with Infotrack's crew, led by owner and software entrepreneur Christian Beck, still finding its feet on the new boat slightly further back.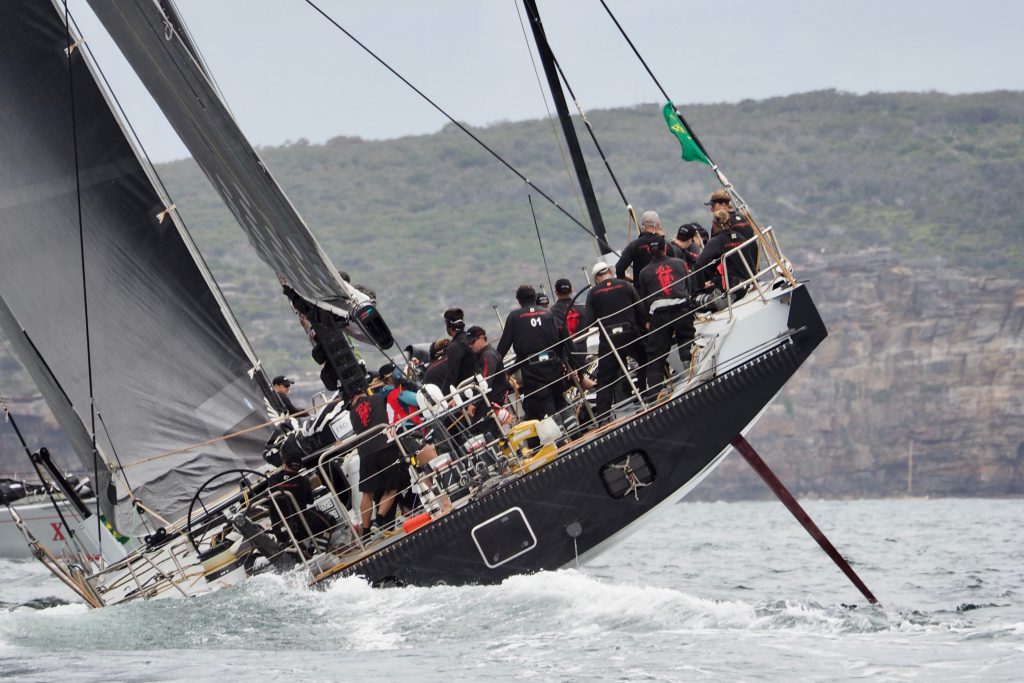 And what a charge to Tasmania it was. Wild Oats XI and LDV Comanche stretched away in a pure sprint down the east coast of Australia and their destination, Constitution Dock in Hobart and line honours. LDV Comanche looked to have the edge but as the two super maxis turned into the Derwent River, the winds dropped and with the conditions favouring Wild Oats XI, the white boat crossed the line ahead of LDV Comanche for what seemed a famous ninth line honours victory.
Controversial win
The first five boats home were inside the record time set last year. The 24-metre Beau Geste, owned by Hong Kong retail giant Karl Kwok, with its distinctive all-carbon black hull and dragon on the mainsail, joined the four "big boats" in going past the mark set in 2016. Black Jack was third and Infotrack also beat its own record time.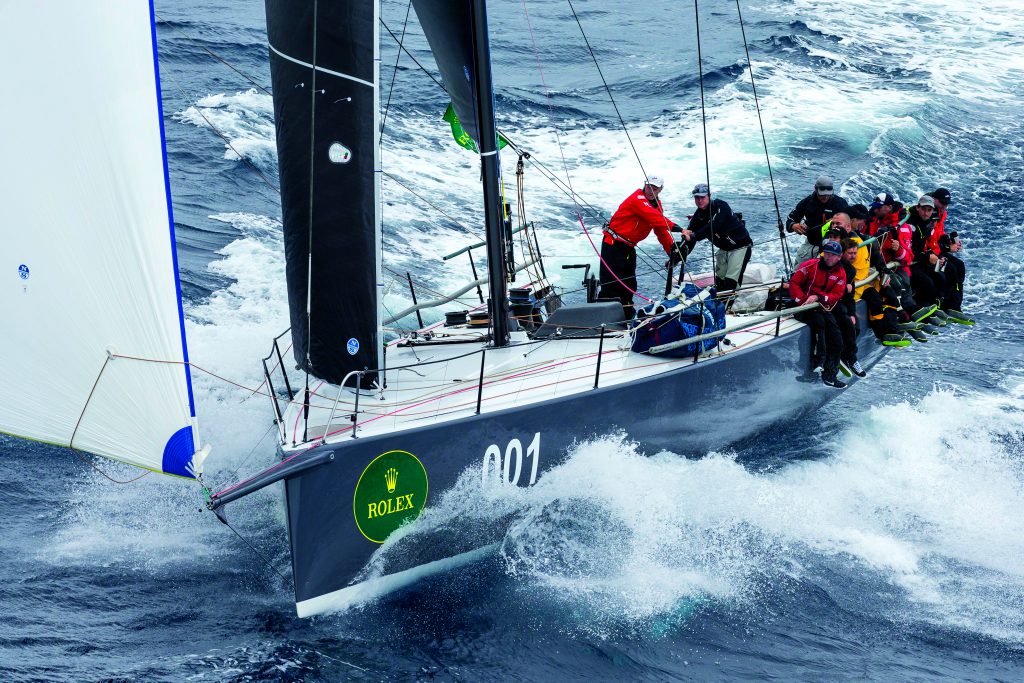 But even though the first boats were home safe and sound, there was still drama to come after a protest that went right back to an incident at the very start of this enthralling race.
International Jury Chairman, John Rountree said, "Wild Oats XI on port had to keep clear of LDV Comanche under Rule 10. Wild Oats XI failed to keep clear while tacking — Rule 13. LDV Comanche luffed to avoid a collision — Rule 14. Wild Oats XI did not comply with Sailing Instruction (S.I.) 20.1a to do a two-turn penalty for breaking the rule of part 2 occurring prior to clearing mark Zulu. The decision is in lieu of disqualification, penalised a time penalty of one hour to be added to her elapsed time in accordance with Sailing Instruction 20.1b and SI 22.1."
Like Wild Oats XI, LDV Comanche finished inside last year's record time, so the new record is now one day, nine hours, 15 minutes 24 seconds. She finished 26 minutes behind Wild Oats XI, but the latter's one-hour penalty meant that LDV Comanche takes line honours by 34 minutes from Wild Oats XI.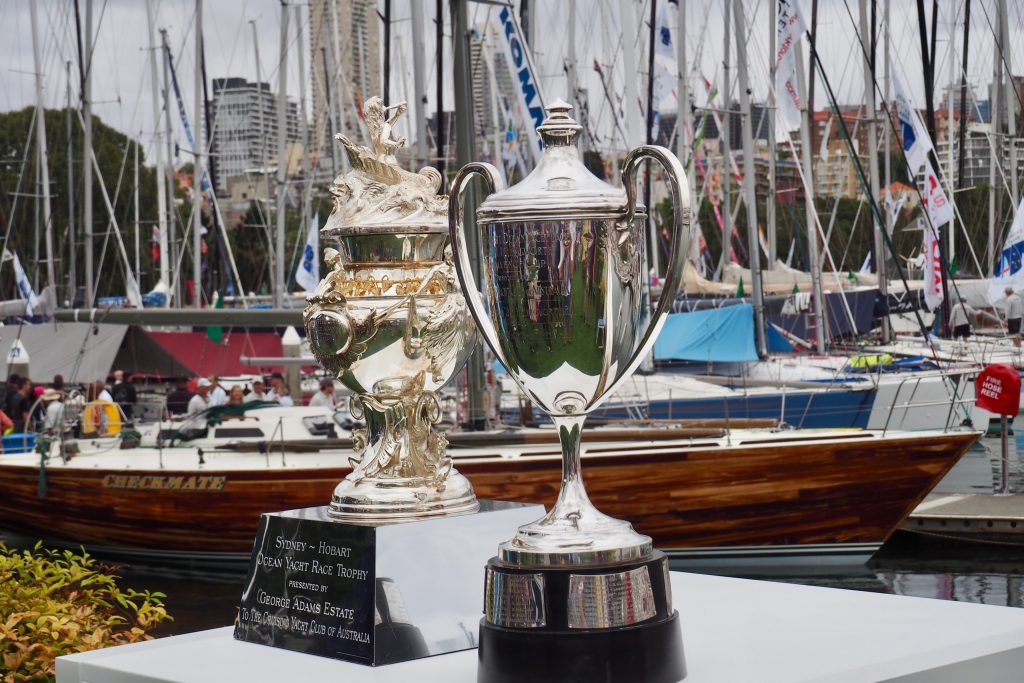 And whilst all this excitement was taking place, the winds had dropped and the rest of the fleet was slowing down. So even though line honours had been decided, and the crew of overall winner on handicap, Ichi Ban (meaning "number one" in Japanese), was celebrating winning the Tattersall Cup first presented in 1946, there was still a long way to go for many of the competitors at sea (with just five yachts withdrawing this year en route). Ichi Ban also broke the conventionally ballasted record set and held by Brindabella (George Snow) in 1999 (by one hour 36 minutes) and the under-18.5 metre yacht record set by Yendys (Geoff Ross) in 2008.
An ode to the past
A mention must go to the oldest boat in the fleet, the famous American classic wooden boat Dorade, built in 1930.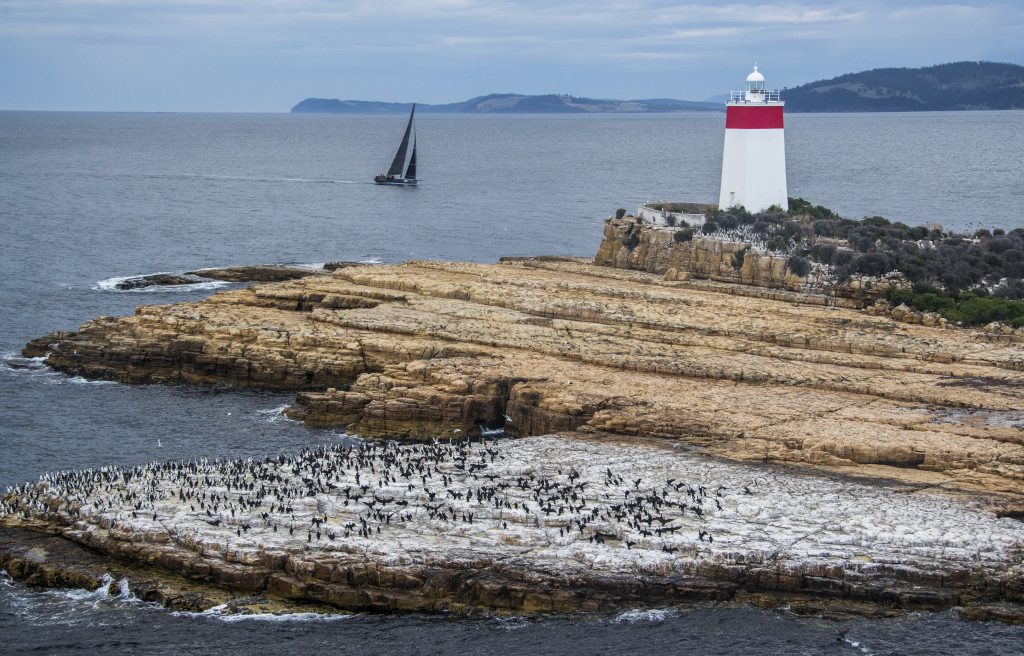 Dorade, at that time was revolutionary — an S&S, designed by 21-year old Olin Stephens and built under younger brother Rod's (20) supervision. It features a deep keel with external ballast, very narrow beams and a generous sail plan. The yawl took the yachting world by storm and made headlines around the world after scoring an upset victory in the 1931 Transatlantic Race from Newport, Rhode Island to Plymouth, England, competing against much larger boats. In the next 10 years, Dorade scored overall victories in the 1931 and 1933 Fastnet races and the 1936 TransPac Race.
Matt Brooks and his partner Pam Rorke Levy purchased Dorade in 2010 and spent a year restoring her with the aim of competing in all the major races she had won. On board as navigator was Adrienne Cahalan, the first woman to sail 25 Hobarts-Sydney races, and former fastest woman around the world. Since then Dorade has beaten her Transatlantic, Newport-Bermuda, Fastnet and TransPac times of the 1930s and made the podium of all, winning the 2013 TransPac overall into the bargain. The oldest boat in the fleet at 87, this was her and Brooks' first Hobart, and a successful one it was too with the classic beauty finishing in just three days six hours 37 minutes and 58 seconds.