Claims to uniqueness and innovation are sometimes little more than lip service, but a new mid-range motor yacht proves its word with a design that will soon be patent-protected. The 18.9-metre BeachClub 600 by Dutch shipyard Van der Valk maximises interior and exterior space in a novel way — by positioning the engine room in the same area as the swimming platform, thus making the most of a part of a vessel that is rarely used.

"We dispensed with the normal engine room and placed the revolutionary Volvo Penta IPS propulsion system (of which the Van der Valk shipyard has successfully installed approximately 70 units) in the swimming platform area, where the height is still around 1.6 metres," says Van der Valk sales director Patrick Lankhuizen.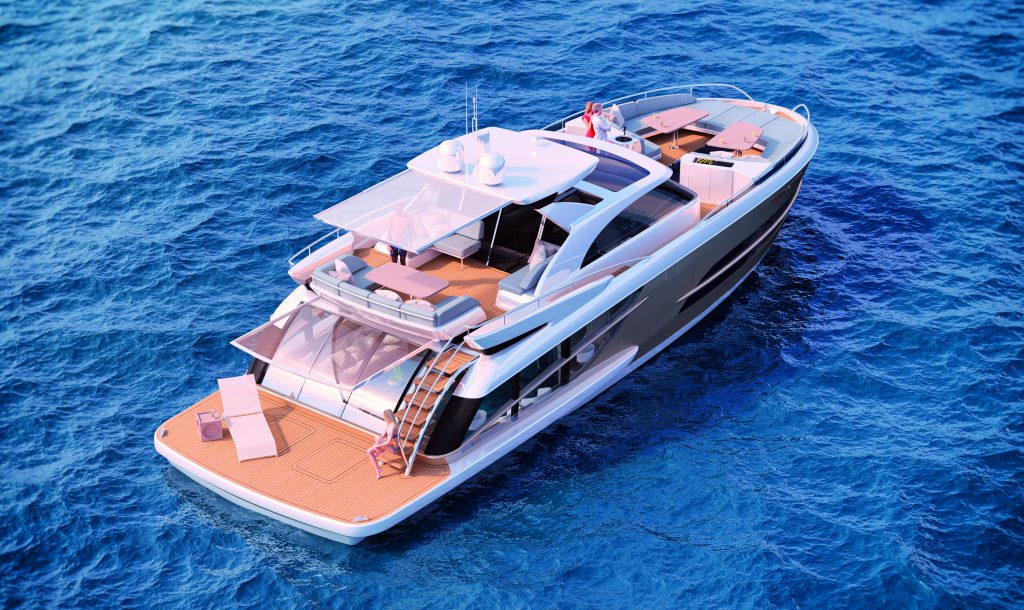 As a result, the BeachClub 600 offers more space to move around in three main outdoor zones. With an area of 25 square metres, the foredeck can be fitted with various amenities, including a Jacuzzi. A swimming platform and sun deck are found in the 14-sqm aft area, while in the outside steering position is a 17-sqm cockpit deck. Three cabins — two guest saloons and a forward owner's suite — can comfortably accommodate six people.

To further enhance the enjoyment of space, panoramic glass panels envelop the two lounges and the master suite. Curved glass sliding doors connect the lower deck's galley and dining area to the swim platform. This feature, combined with an all-aluminium façade and a v-shaped hard-chine hull, makes the BeachClub 600 exude a modern and free-spirited vibe.