In the future, the public may come to associate airships with a new form of personal travel that combines some of the best features of private jets and yachts while adding some unique features. Like private jets, airships may one day safely whisk passengers across 1,500+ kilometres, thus becoming a viable travel alternative.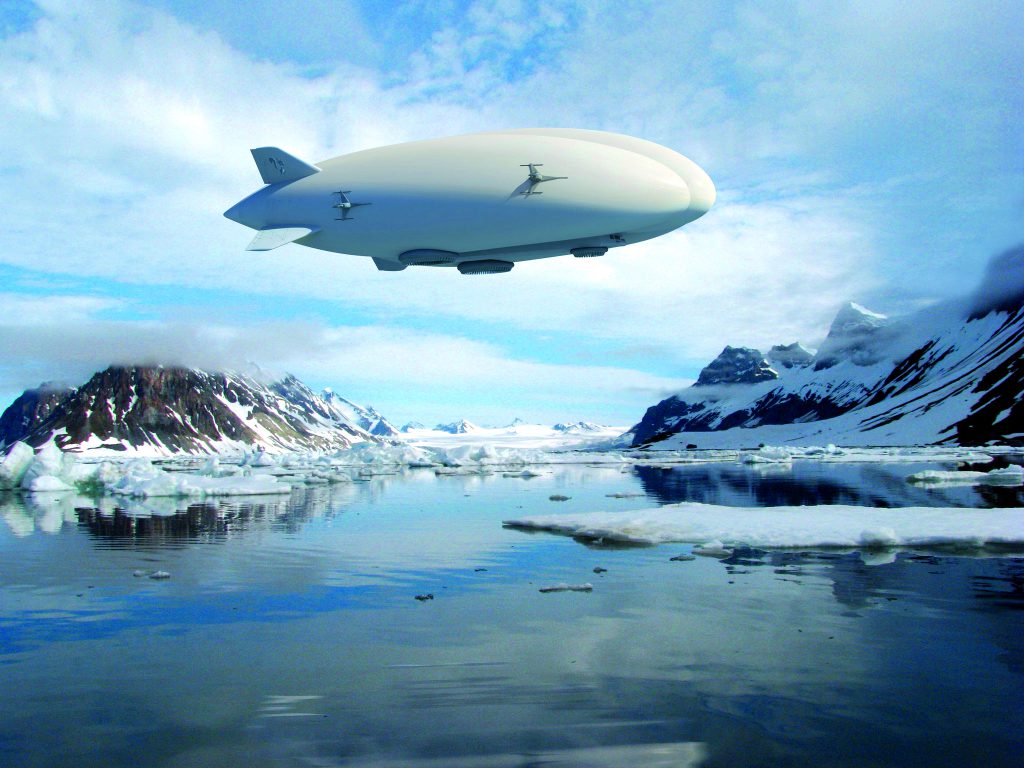 Airships, however, typically cruise at speeds closer to yachts than private jets. But while yachts only afford a limited view from the horizon, airships will reward passengers with wide vistas made possible by a vantage point several thousand feet in the air.
Airships offer two distinct advantages from private jets and yachts, though. For one, they are comparatively eco-friendly. As they leverage non-flammable helium for a "lighter-than-air" structure, airships consume a mere fraction of the amount of fuel needed by other modes of travel. The minimal fuel that is consumed is used to power the airship's electric motors, as well as its on-board electronics.
Airships can also travel to remote regions and take off and land in relatively inhospitable locations that lack aircraft landing infrastructure. This makes airships ideal not only for humanitarian missions to provide first responder assistance after a natural disaster, but also for adventure travel to far-flung areas with unforgiving terrains.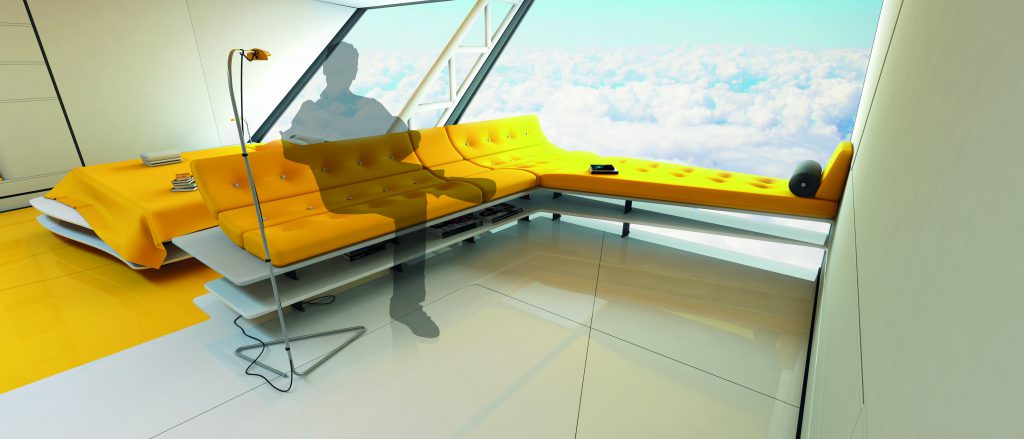 US-based Lockheed Martin, for instance, has received FAA certification for its P-791 Hybrid airship, which is capable of transporting up to 20 tons of payload along with 19 passengers to destinations with minimal infrastructure. It can also travel around the world in 30 days without refuelling.
Cardington, UK, is home to Hybrid Air Vehicles, developer of the Airlander 10 airship, which recently underwent a fifth test. HAV envisages the Airlander 10 being suitable for humanitarian missions, as well as luxury travel for 48 people in a passenger cabin configuration. Pursuing a similar path, Southern California company Aeroscraft initially targeted commercial uses, but now invites potential clients to consider airships' potential to rival cruise ships and yachts.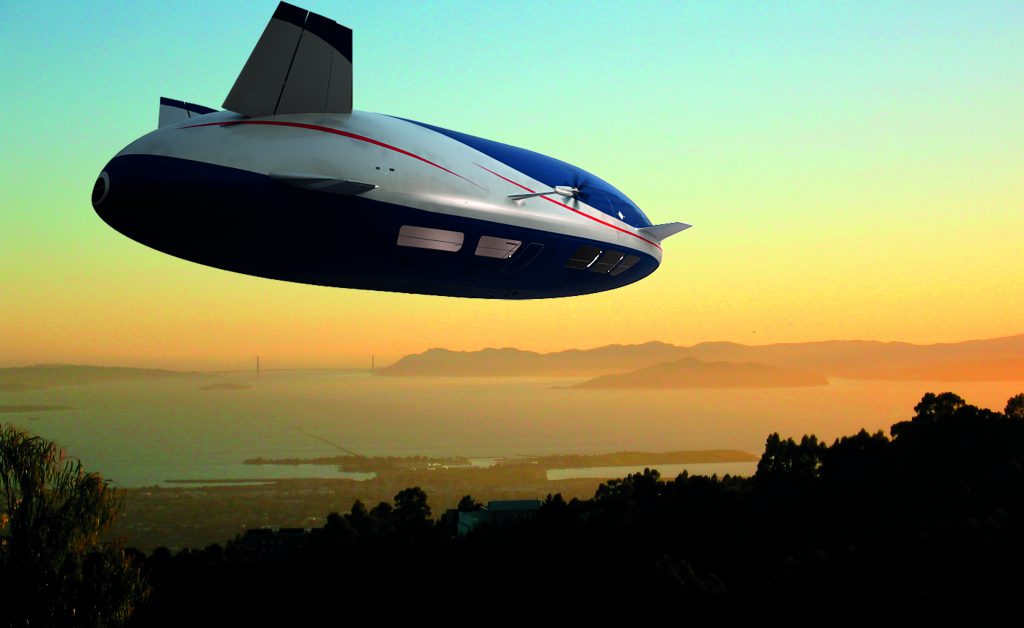 Looking more like a cruise ship than a yacht, the Aether concept by Avalon Airships designed to be experiential. It features a bar, restaurant, ensuite cabins, floor-to-ceiling windows, and a grand lobby spanning several storeys so as to invite interaction among passengers. If it does end up being produced, Aether will have a non-stop range of 1,000 miles to enable 'cruises' between cities. Similarly, Halo by Andrew Winch Designs features a cinema, spa, ballroom and 20 bedrooms. A prototype has made a test flight, and the studio hopes to make Halo available in 10 years' time.
While many airships currently in development are geared towards industrial and humanitarian missions, luxury personal versions may soon take to the skies. Some companies, like Zeppelin, tout them as a way to slow down in the midst of a hectic world. This means that, cruising on air, passengers will have both time to kill, and a view to thrill.