Giving the gift of luxury chocolates
zChocolat has reinvented the chocolate giving industry with its French-made confections
How do you tell someone you love them? A bouquet of flowers and a box of chocolates usually do the trick. But when that special someone deserves more than just a box of ordinary chocolates, you go out to create your own to win her over. "It worked," says Jean-Philippe Khodara, Founder and CEO of zChocolat, who created zChocolat to impress a woman he would marry eventually. "Although I'm not 100 percent sure it was me or the chocolates," he adds jokingly.
Nevertheless, Khodara had embarked on a quest to develop a brand of extraordinary chocolates in November 1999 and has succeeded. It has been 20 years since Khodara established zChocolat, and in the past two decades, the brand has catapulted to international fame and prestige, earning the devotion of 190,000 customers in more than 250 countries.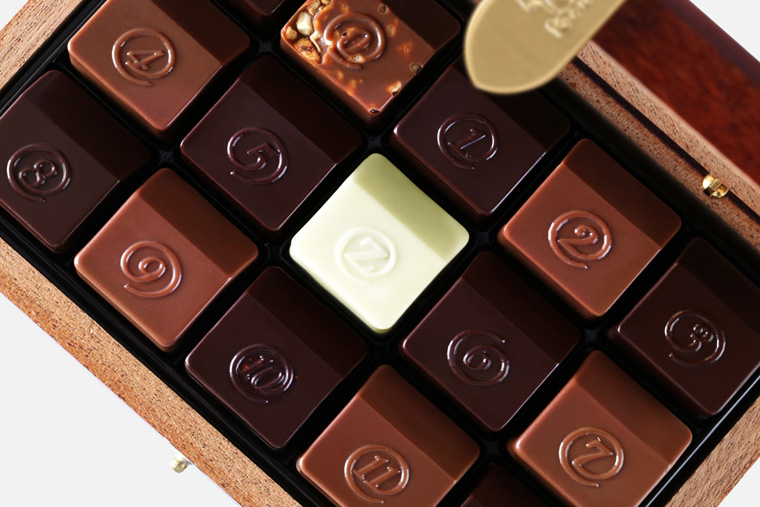 The 'z' in zChocolat is internationally recognisable but few know of its significance. For Khodara, 'z' was chosen as it is the mathematical symbol for the infinite range of whole numbers. It is also the 26th and last letter of the English alphabet, which represents the 26 recipes in the Numbered Collection: chocolates 0 to 24 and its signature Z chocolate.
These 26 exquisite recipes are the brainchild of Pascal Caffet, a World Champion Chocolatier sought out by Khodara just for zChocolat. At 27, Caffet was one of the youngest persons ever to earn recognition as one of the best patisserie chefs in France. Caffet chose to work with zChocolat for the brand's devotion to ensuring the best quality possible in chocolate-making.
The chocolate-making process begins with pure, single-origin cocoa in the couvertures, which produces a more distinctive and longer finish on the palate than blended beans. For its dark chocolates, 70% Venezuelan and Madagascan beans are used for its base. The Venezuelan beans offer a rounded and delicate aroma and pleasant lingering aftertaste, while Madagascan beans add a touch of citrus to the chocolate. Its milk chocolates are made using 40% Ivory Coast cocoa beans. Although known for its bitter quality, its bitterness becomes an asset when mixed with milk and sugar that produces a flavour that is reminiscent of Viennese pastries.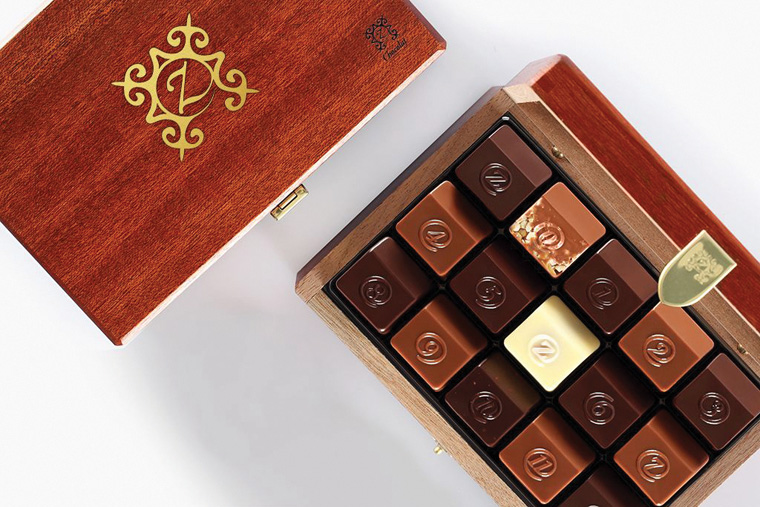 Apart from using pure, single-origin cocoa, Caffet is also dedicated to the zealous adherence to French tradition when it comes to chocolate-making. All chocolates made at zChocolat use high cocoa content, low sugar, 100 percent pure cocoa butter and all-natural ingredients, such as French butter and cream from Normandy, and Valencia almonds and Piedmont hazelnuts in its pralines. No alcohol or preservatives are added to the recipes as well.
Chocolates do not have to be just for loved ones, of course. zChocolat also delivers custom-made chocolate bars printed with corporate logos. The heavenly ZBars are layered with Piedmont hazelnut praline and crunchy cookie centre that are then decadently drenched in a coating of dark or milk chocolate couvertures.
zChocolat has always prided itself in its customer care, taking feedback and suggestions seriously. With this in mind, the brand has also launched its own all-natural vegan selection of sweets, which includes vegan pâtes de fruits, orangettes, dark pepites, chocolates, and truffles.