Hobbyist: Why you should be investing in Irish whiskey now
Whether for profit or personal enjoyment Irish whiskey is facing a green revolution
In an era when Scotch whisky is highly valued and revered (thanks to intensive support from these brands' deep-pocketed parent companies), most people don't know much about Irish whiskey. Some know Jameson, from when they order an Irish Coffee, maybe Bushmills?
If you're confused why we're jumping between the spellings "whiskey" and "whisky", countries like Scotland, Japan and Taiwan spell whisky with no 'e', while countries like Ireland and the United States do, with the exception of a few brands like Maker's Mark and Old Forester.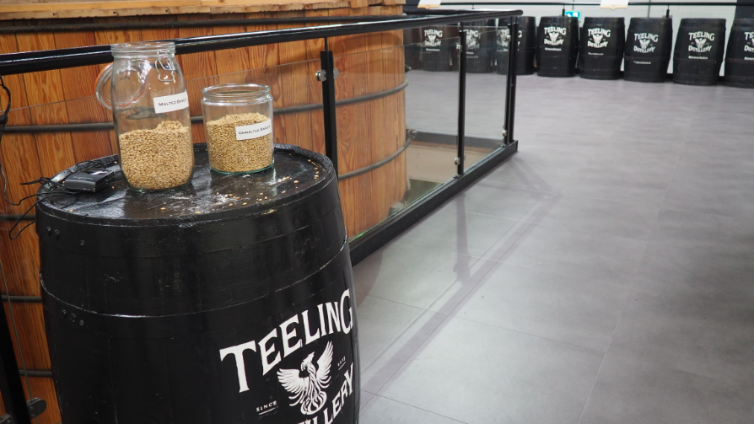 Today, Irish whiskey is the fastest growing premium spirits category in the world. CNBC noted earlier this year that the volume of Irish whiskey sold in the U.S. grew 61 per cent over the past five years, and grew 9.4 per cent from 2017 to 2018 alone, which equates to approximately US$1 billion in annual revenue. Increasingly popular across Europe too, Irish whiskey's next fastest growing market is South Africa, which consumed around £17.6 million in whiskey from Ireland in 2018, an increase of 27.8% from 2017. The year before, the Irish Whiskey Association reported that total global sales spiked from 2016 to 2017 by 10.6% and the association predicts that it will exceed its 2020 growth target of 144 million bottles.
How did Irish whiskey find this amazing mojo? Connoisseurs and market watchers credit the creative and intrepid spirits of Irish distillers: While letting age statements take a back seat and dispelling the idea that older is better, Irish distillers are also creating new blends, sometimes even out of old stock from disused distilleries. Famous rule-flouters, the Irish are even ageing some of their products in Guinness barrels. Jameson has been ageing its whiskey in double-charred barrels, while Teeling has a whiskey that is aged in five different types of wine casks. Walsh Whiskey too revealed in 2018 that it had created the world's first organic pot still whiskey.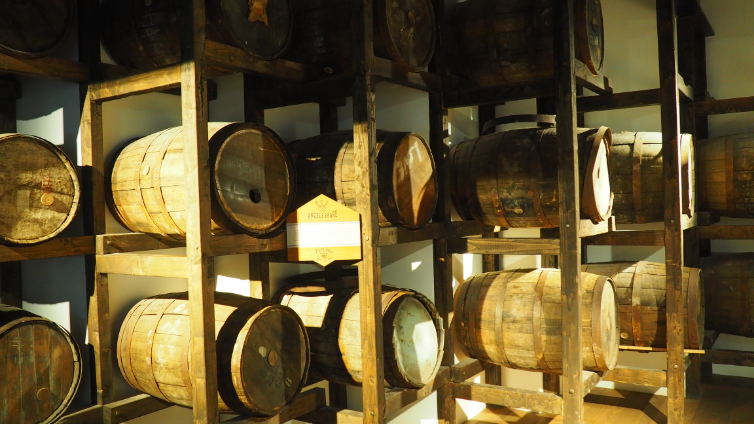 "Irish whiskey had unperformed for over 50 years following the implosion of all the distilleries in the 1940s and we fell from over 60% world whiskey sales to just 1%. In Dublin city alone, which was home to 37 separate distilleries, all of them closed. What followed was a monopoly in Ireland with one distillery producing all of the whiskey and this monopoly stifled innovation and competition," elucidates Stephen Teeling, the co-founder of Teeling Whiskey, whose family has been instrumental in this spirited revival. "The reason Irish whiskey has been the fastest growing brown spirit in the world for the last 10 years is based around innovation, competition and a renewed focus on quality by Irish whiskey producers.
"Globally there is a growing trend of people more interested in consuming less alcohol, but when they do, they seek out better experiences," Teeling adds. In 2015, his namesake brand opened Dublin's first distillery in 125 years and its 24-Year-Old Single Malt was named World's Best Single Malt at the 2019 World Whiskies Awards. The brand's modus operandus is tweaking conventional steps in whiskey production. A first-ever, the Teeling Small Batch Rum Cask Finish is matured in Central American rum barrels and bottled at 46% to non-chill filter, while its Teeling Stout Cask Finish is aged in Galway Bay Brewery's 200 Fathoms stout casks. These casks are initially Teeling Small Batch Casks that are used to mature this iconic imperial stout, before these stout-soaked casks are used to mature Teeling Stout Cask Finish for at least 12 months.
"Whisky can be made from any cereal grain, really, and some whisky-makers are even distilling their products from oats and sorghum," shares Joseph Haywood, weighing in on the flexibility of whiskey production, which is widely perceived as a rigidly regulated process. Haywood conducts an educational bar-hopping tour in Singapore too called The Whiskey Wander. A talented bartender from the Four Seasons Hotel Atlanta, Haywood was noticed by the General Manager of the Four Seasons Hotel Singapore, who brought him over to revamp the Singaporean hotel's bar.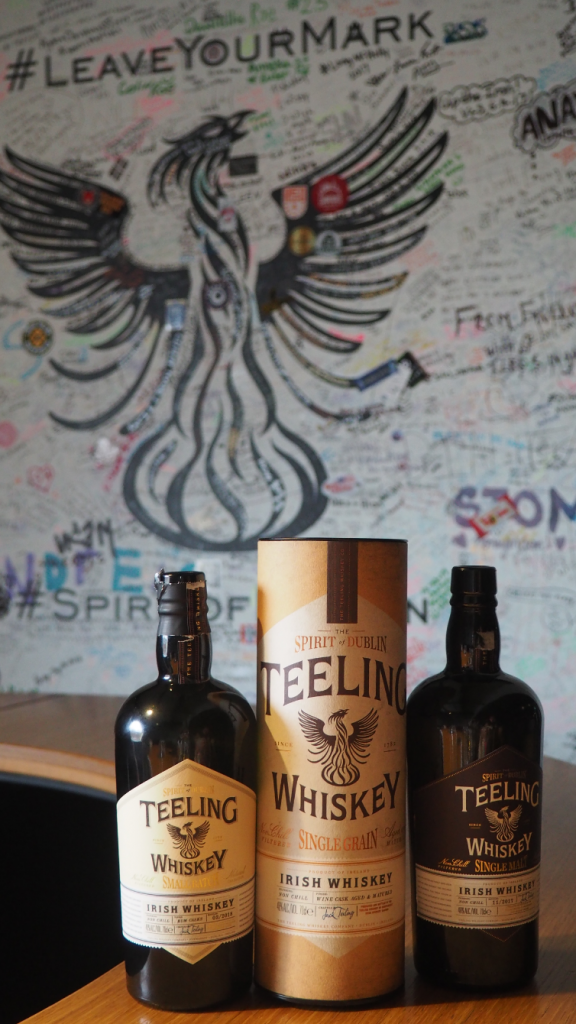 "I think people are opening up to trying new types of liquor – whiskies made differently and whiskies from outside of Scotland – because of the craft movement," Haywood agrees. The part-time tour leader is currently starting up a new two-themed bar in Singapore's Chinatown inspired by San Francisco's Barbary Coast. "The world went through a dark period in the 80's when TV dinners and microwaveable foods became very trendy, but now that information is more easily shared around the world, people are becoming more educated about whisky, leading them to become more receptive."
"As more and more enthusiasts try Irish whiskey, they experience the smoothness and character that an Irish whiskey really holds and this is very appealing to palates," divulges Darryl McNally, a knowledgeable expert in Irish whiskey. Once ranked number one bar in the world, The Dead Rabbit is an Irish bar in New York City that has recently begun producing its own Irish whiskey, just outside of Dublin. The brand's master distiller, McNally noticed that a growing number of consumers were requesting for Irish whiskey neat or cocktails made using Irish whiskey, which motivated him to create The Dead Rabbit Irish Whiskey with the bar's owners and decorated mixologists Sean Muldoon and Jack McGarry.
"Mixology experimentation is growing stronger in the whiskey category, because Irish Whiskey's profile is so different to Scotch, American, Canadian or Japanese." McNally attributes Irish whiskey's increasing popularity as a cocktail base to its subtlety, a facet that made him want to make his own whiskey's flavour profile stand out within a cocktail. He likes his Irish whiskey neat, but enjoys serving them as highballs to his guests too.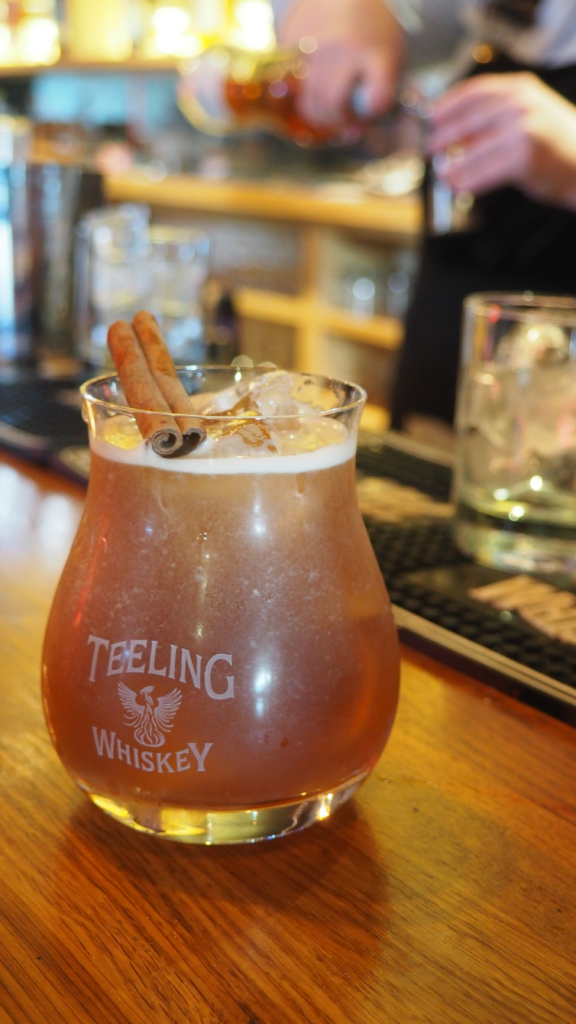 Irish distillers are reimagining antiquated practices and have garnered an immense following while doing so. A huge difference-maker that has contributed to Irish whiskey's popularity: Scotch whisky is conventionally distilled twice, while Irish whiskey is typically distilled thrice. This leads to the loss of more spirit through evaporation, but accounts for McNally's aforementioned "smoothness". Tell what you've learned about Irish whiskey to a group of connoisseurs, and at least one Scotch whisky loyalist will scoff at you.
To each his own, though the rise of Irish whiskey can't be denied. Alcohol is not meant to be derisive, but a social lubricant.
"Irish whiskey is a very social drink, so it is mainly drunk in situations where a group of friends, family or enthusiasts are interacting," Stephen Teeling concurs. "Its softer style makes it more approachable and, in reality, probably reflects the Irish personality also, as we are a very social nation who love engagement."
Make your own Dead Rabbit Highball

Ingredients:

1 Dash Angostura Bitters
1 oz Amontillado Sherry
1.5 oz Dead Rabbit Irish Whiskey
Top with Ginger Beer

Method: Build, add cracked ice, lightly stir
Glassware: Highball
Garnish: Lemon Peel