How to get a second citizenship in Malta, as a base for your future
The MIIPA is dedicated to helping foreign investors realise their full potential in gaining citizenship in Malta
Malta is one of the smallest EU member states and a member of the Commonwealth; it has remained very stable and has been recognised as a rising star for weathering global financial turmoil to become one of Europe's fastest growing economies. In fact, Malta has a growing reputation for being one of the best countries to do business with. This stems from its competitive tax regime and well-developed legal system. This also includes having low operating costs, as well as a highly skilled yet versatile workforce that speaks proficient English.
Malta's robust economic performance can also be attributed to the government's pro-business stance, as it seeks to further foster favourable conditions in attracting foreign direct investment to its shores. Over the past decades, the Maltese economy has diversified well in the high-end manufacturing and services industry, establishing itself as a sound financial jurisdiction, a popular tourist destination and a hub for the ICT and gaming industries.
With this backdrop, the government's growth-friendly measures, coupled with its sound fiscal policy, triggered the establishment of the Malta Individual Investor Programme (MIIP), which is intended to attract talent and High-Net-Worth Individuals (HNWI) and their families to the Maltese Islands to positively contributing to Malta's society by stimulating business, job creation, revenue and augmenting human capital.
This has managed to put Malta on the map as a melting pot of business expertise, experiences, skills and funding, and has consequently allowed the country to break new ground through innovative foreign direct investment. Malta has engaged in new economic niches and is now working to expand its potential in digital innovation technology. It is among the first to push forward a regulatory framework for blockchain technology and is also exploring artificial intelligence as a new economic niche. Furthermore, it is also Malta's safety and friendliness, healthcare system, and highly educated workforce that makes the Maltese islands attractive to foreign investors.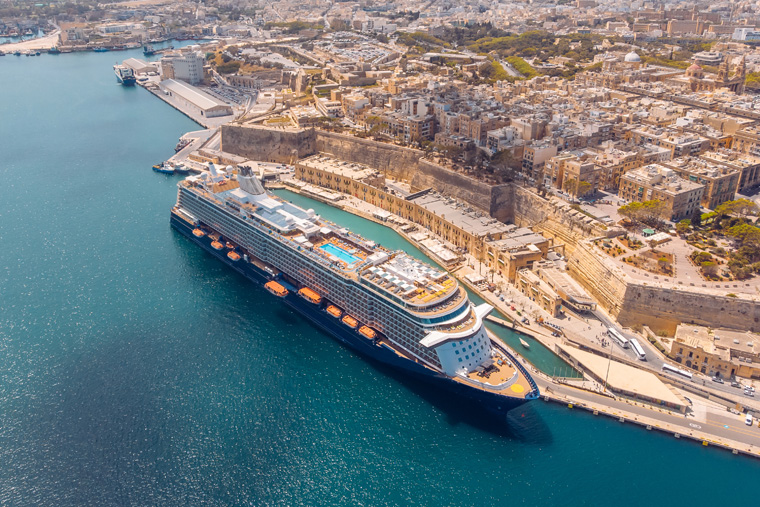 Through the MIIP, citizenship is only granted to individuals who are indeed of good repute. The Agency's responsibility does not start and end with the citizenship by investment (CBI) programme it conducts. Instead, they are committed to strengthening the integrity of the whole CBI industry. The programme's success and robustness rests on three mechanisms intertwined in such a way that none can thrive without the other – due diligence, good governance and transparency.
The process to acquire Maltese citizenship takes around 12 months to complete, going into a serious level of detail on each application. Once the Agency receives the full application and supporting documentation, the due diligence process is initiated for the applicant and dependants. MIIPA has adopted a structured four-tier due diligence process that involves a multitude of checks with law enforcement agencies, including Interpol and Europol's databases, in-depth verification of completeness and correctness of documentation submitted, and outsourced due diligence. This allows the Agency to go beyond the simple investigation on the source of funds and source of wealth, obtaining as much information as possible from numerous sources. The information is then analysed and reviewed to expose any anomalies, highlighting any potential risks.
The Agency constantly seeks to improve its practices by advocating for higher industry standards across the board. It remains at the forefront by creating awareness on due diligence to the RCBI industry, advocating for more cooperation between jurisdictions in the aspect of due diligence and background checks, and sharing internationally critical information on rejected applications.
Potential applicants making use of the services provided by approved agents authorised to guide the former throughout the whole application process is one of the founding measures taken by the Agency to advocate for transparency and good governance in the way it administers the programme. These agents are holders of a warrant in their profession, who are either accredited in their own personal capacity or on behalf of the firm they represent. This ensures professional ethics, traceability, facilitation of communication and personal responsibility for each application.
Moreover, in MIIPA's commitment towards transparency, Malta is one of few European countries that publishes the names of all the persons who were granted Maltese citizenship under the programme. Malta is also the only country that has a dedicated regulator, whose role and the functions of his Office are regulated by the provisions of Article 25 of the Maltese Citizenship Act (Cap.188).
The Regulator shall provide advice and guidance to MIIPA with a view to establish a clear understanding of the procedures, interpretations and any other recommendations to be adopted in the implementation of the programme. However, he may request access to any relevant documentation from the Agency, and is also empowered to regulatory interventions, envisaged to be of an overall or specific compliance nature. The Regulator also compiles and presents an annual report, including an overview of the development of the programme, statistics on the number of applications received, processed and decided, as well as a breakdown of the characteristics of successful CBI applicants.
This level of security is more than enough reason why the Individual Investor Programme distinguishes itself from the rest, safeguarding Malta's ambition to strive for quality rather than quantity. The Agency seeks to make the programme more efficient to maintain its high reputation it gained.