Large & Long-Range Business Jets – A Question Of Size
THE LARGE CABIN COMPETITION HEATS UP
By Jim Simon
TO DISCERN MACRO TRENDS IN BUSINESS AVIATION, IT'S BEST TO "TAKE A 40,000-FOOT PERSPECTIVE", MEANING TO EXAMINE THE BIGGER PICTURE. Those who do report that the new jet market continues to trend towards large-cabin, long range aircraft. Given the required budget range, their blend of capabilities, high-cruise speed, extended range, on-board comfort, and reliability makes them the preferred choice.
Large travel groups find security on board chartered business jets, while aircraft owners enjoy greater cabin design flexibility. In their recent Global Business Aviation Outlook, Honeywell estimated that 8,600 new business jets will be delivered from 2016 through to 2026, translating into $255 billion in sales. Large jets will make up 57 per cent of these deliveries, and of course, a majority of the revenue.
Almost a third of existing jet fleets are expected to be replaced or increased within the next five years, helping fuel the market. Current and recent launches of new aircraft models are getting results, and as our overview shows, it's a great time to buy an aircraft — a large one, that is.
BOEING BBJ 787-9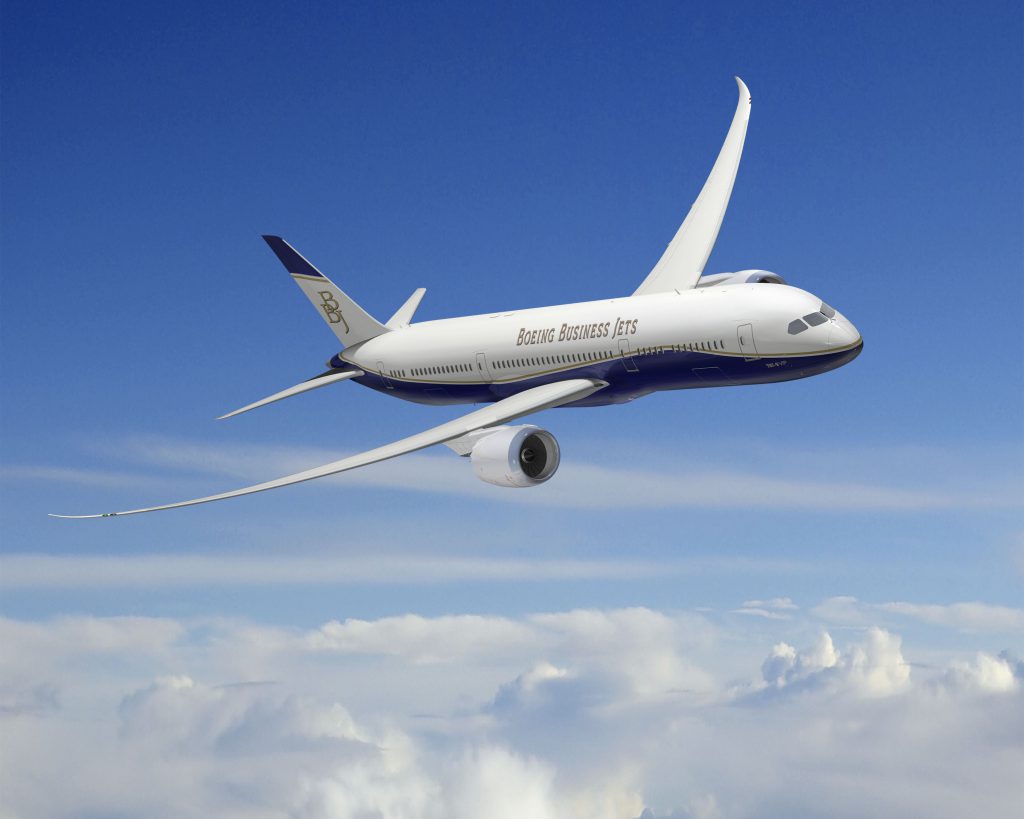 The Boeing 787-900 commercial jet is redefining commercial aviation for its combination of range, cabin comfort, and 20 per cent less fuel consumption versus comparable jets. Its business jet version, the Boeing Business Jet (BBJ) 787-9, builds upon these traits while increasing the degree of passenger comfort. With a range of 9,500 miles, the BBJ 787-9 can fly non-stop from Singapore to Los Angeles while passengers work or relax in any number of shared and private spaces.
BOMBARDIER GLOBAL 8000
Bombardier's Global 8000 is an ultra long-range jet capable of missions such as non-stop flights from Mumbai to New York. Its second flight test vehicle took off in March this year. The twin-jet aircraft incorporates the latest cockpit and cabin technologies, such as Ka-band Internet connectivity. The result will be a comfortable intercontinental jet that competes head on with Cessna and Gulfstream.
"THE NEW JET MARKET CONTINUES TO TREND TOWARDS LARGE-CABIN, LONG-RANGE AIRCRAFT"
CESSNA CITATION HEMISPHERE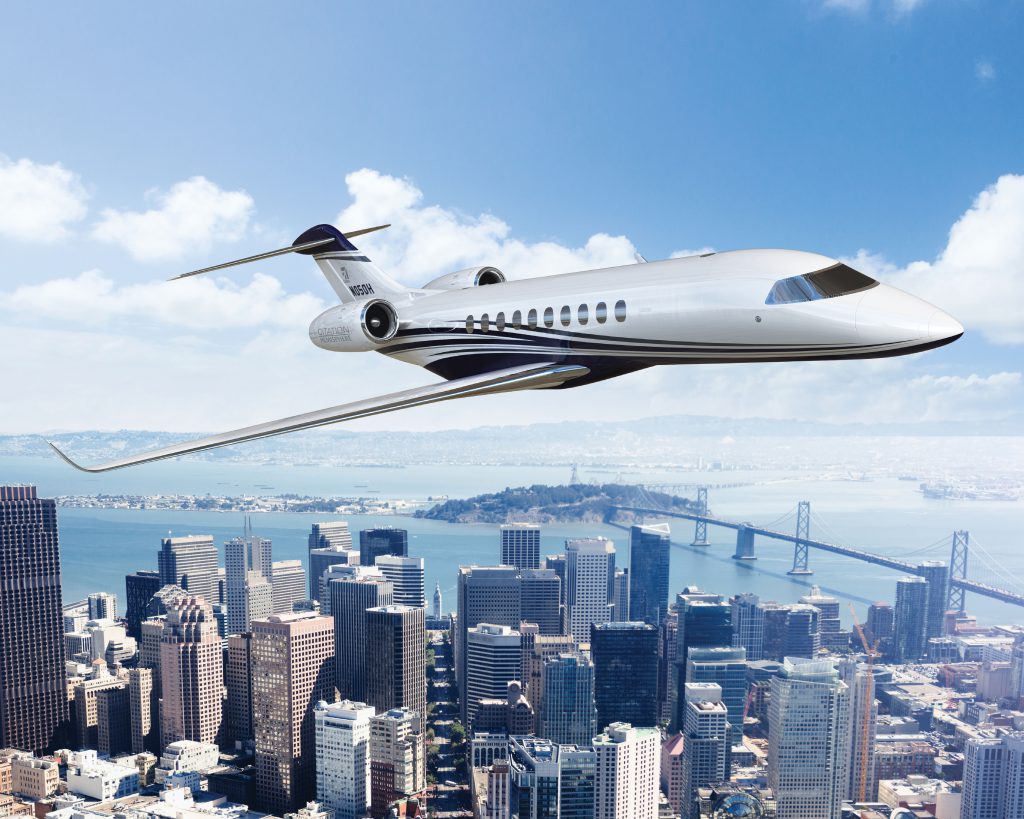 Cessna has business jet offerings across the spectrum. The Citation Hemisphere, scheduled for initial flight in 2019, extends the Citation family legacy. With intercontinental capabilities and a fast cruise speed of Mach 0.90, the Citation Hemisphere has great potential. Current Cessna Citation X customers are natural prospects for upgrading to Cessna's largest and longest-range jet ever.
DASSAULT FALCON 8X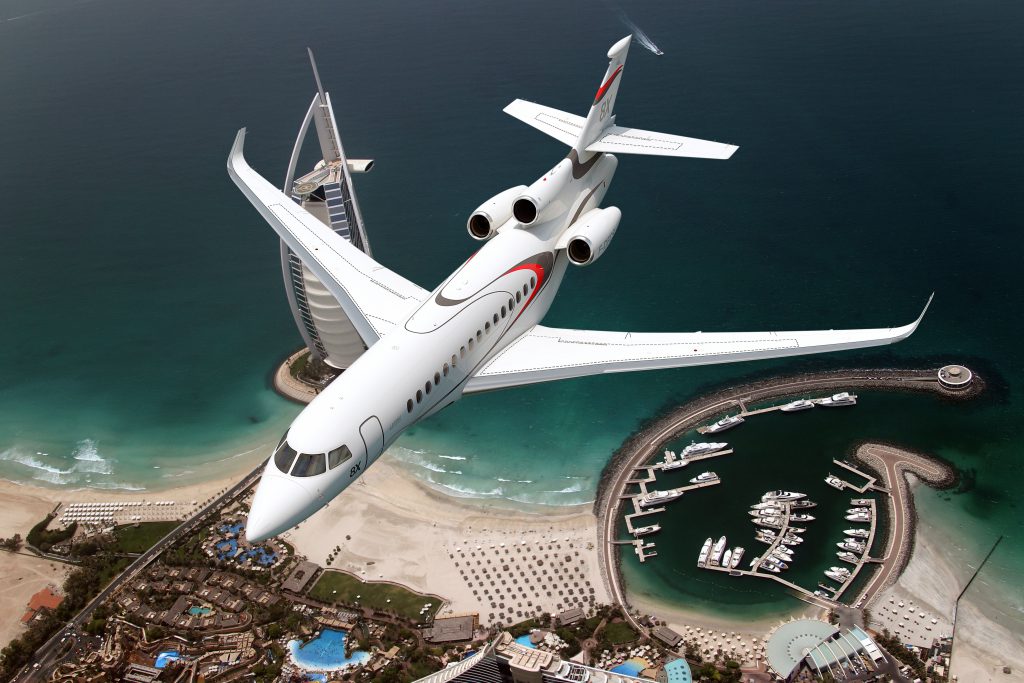 The Falcon 8X by Dassault Aviation continues a legacy of high-performance jets. With its trademark tri-jet design, the Falcon 8X can shrink overwater travel time by enabling more direct routes than traditional twin-jet competitors. Not only does the Falcon 8X blend performance and range, it also utilises "steep and strong" airports like London City Airport, as well as "hot and high" airports like Eagle County Airport.
EMBRAER LINEAGE 1000E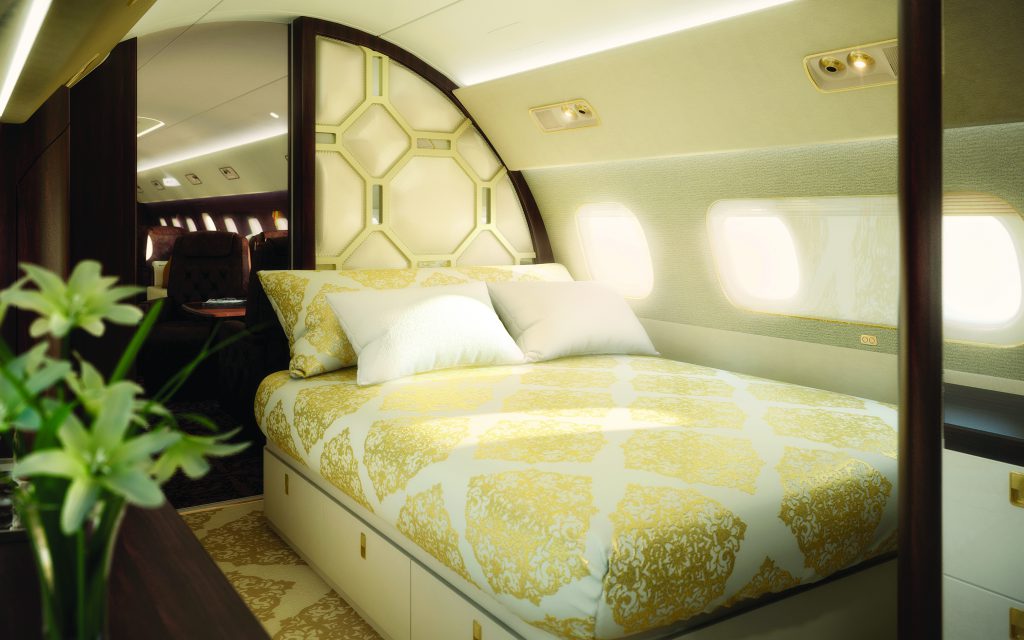 Amongst Embraer's famous line-up of entry-level and midsize business jets, the Lineage 1000E stands out. Sharing a platform with a commercial version used by major airlines, the Lineage 1000E is more than capable of intercontinental travel. For operators with whimsical tastes, Embraer, in collaboration with SottoStudios, offers several interior designs, including concepts based on a yacht, a ranch, and early 20th century Art Deco.
GULFSTREAM G650ER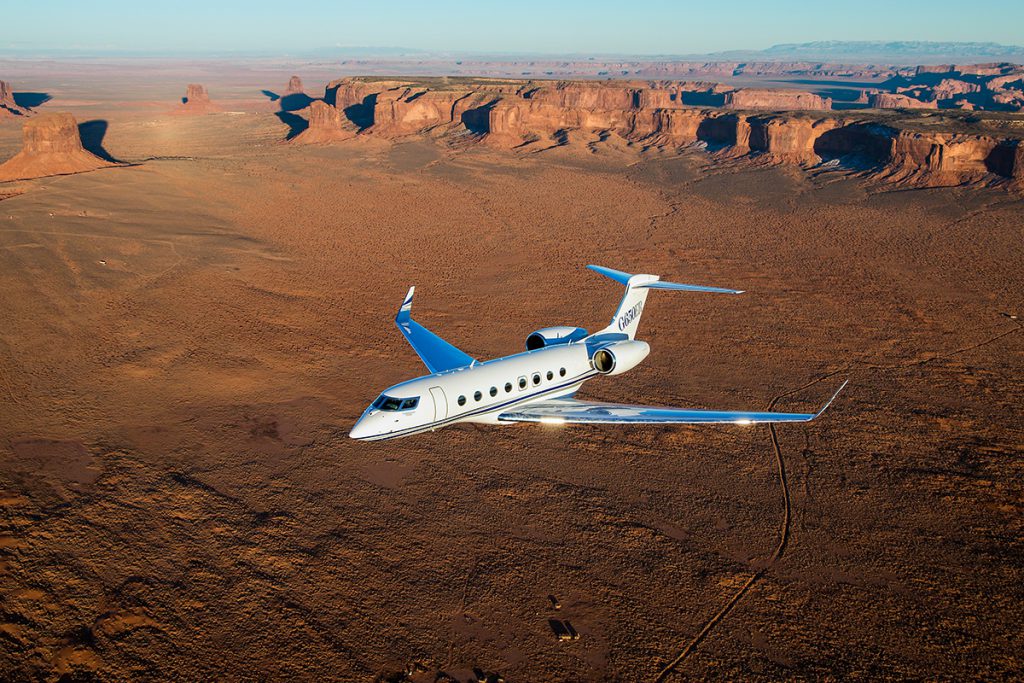 Gulfstream is synonymous with private jets, and the G650ER builds on that legacy. Designed to fly fast and long missions, the G650ER received FAA certification in 2014. The aircraft offers room for 19 passengers to work or relax in comfort. It's no wonder that Qatar Airways has options to purchase up to 30 Gulfstream aircraft, including the G650ER, for its private jet
"LARGE-CABIN, LONG-RANGE JETS' BLEND OF CAPABILITIES MAKES THEM THE PREFERRED CHOICE"
TECHNICAL SPECIFICATIONS
| | Range (NBAA IFR Reserves) | Performance | Cabin Interior Length | Capacity (People) | Availability |
| --- | --- | --- | --- | --- | --- |
| Boeing BBJ 787-9 | 9,500nm | Up to Mach 0.90 | 158ft 9in (48.4m) | Up to 25 | Today |
| Bombardier Global 8000 | 7,900nm | Up to Mach 0.925 | 45ft 7in (13.89 m) | Up to 13 | TBA |
| Cessna Citation Hemisphere | 4,500nm | Up to Mach 0.90 | TBA | Up to 12 | Early 2020 |
| Dassault Falcon 8X | 6,450nm | Up to Mach 0.90 | 42.67ft (13m) | Up to 16 | Today |
| Embraer Lineage 1000E | 4,600nm | Up to Mach 0.82 | 84ft (25.6m) | Up to 19 | Today |
| Gulfstream G650ER | 7,500nm | Up to Mach 0.925 | 46ft 10in (14.3m) | Up to 19 | Today |
*Specifications subject to vary based on factors specific to each mission.