AMAC Aerospace – Master Of Reinvention
THE ART OF STREAMLINING AIRCRAFT SERVICES
By Katrina Balmaceda Uy
WHEN IT COMES TO AIRCRAFT INTERIOR DESIGN AND INSTALLATION, THE SPOTLIGHT TENDS TO SHINE ON IMAGINATIVE AND SOPHISTICATED CONCEPTS. One turns heads with cabins inspired by the sea, Zen philosophy, or sci-fi. But a mark of true expertise is the ability to reinvent parts of the aircraft that tend to be ubiquitous — even on private jets — because they are typically hidden from passengers' view.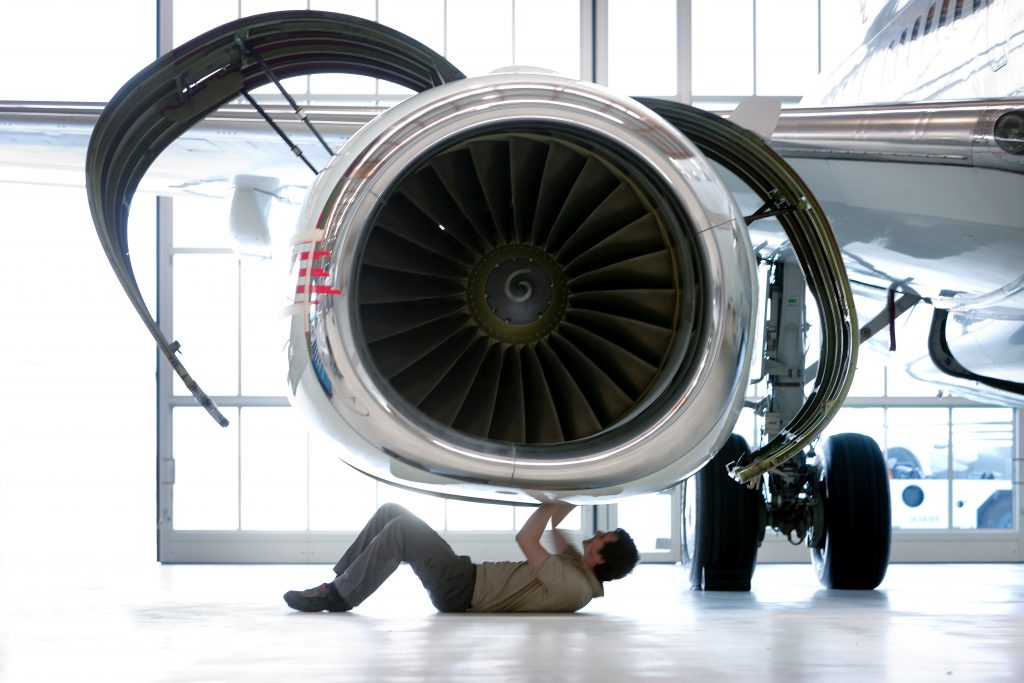 AMAC Aerospace, a completions and maintenance company that positions itself as a one-stop shop for VIP and VVIP aircraft owners, makes both creative concepts and reinvention possible. This entails a combination of engineering, mechanical, and craftsmanship expertise, and what the company calls the "tactical interlinking of hangars and workshops". AMAC also acquired JCB Aero SAS, a French luxury aircraft interior design firm, in 2016.
The greatest challenge in this line of business, though, is delivering aircraft completions on time whilst achieving standards of quality. Maintaining a continuous workflow is key to achieve strict time management for each project. AMAC achieves this by not accepting too many new projects at the same time, as well as maintaining good connections to individual vendors and strong project management leaders.
"THE COMPANY POSITIONS ITSELF AS A ONE-STOP SHOP FOR VIP AND VVIP AIRCRAFT OWNERS"
AMAC's wide range of in-house competencies allows it to achieve complex aircraft completions projects, often without the need for outsourcing services, and thus reducing supply chain hassles and turnaround time. If a design calls for exotic wood, for instance, AMAC can bring in samples of different species from international lumberyards, work with the client to select one, and manufacture a veneer. If such veneer has not been previously used on aircraft, AMAC can undertake testing and certification to substantiate and qualify the material for final installation.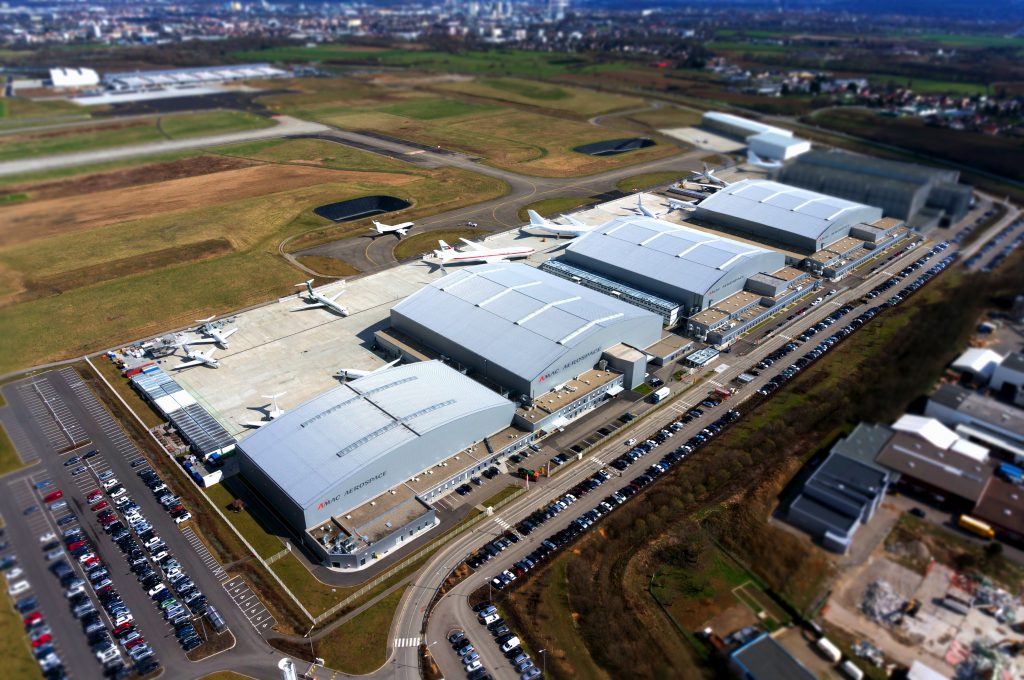 This may be why Kadri Muhiddin, AMAC's group executive chairman, CEO and co-founder, is fond of saying: "No request is too ambitious." AMAC's completion of a VVIP B747-8i in 2015, for instance, required 500,000 man-hours, as well as 700 kilometres of cables built into the cabin, out of sight. For a Middle Eastern client's Boeing 777-200LR, AMAC installed an Arab-style 'majlis' seating area, four cabanas with adjustable seat configurations, and fibre optic lighting that mimicked an evening desert sky. The company is also developing a building process aimed at reducing the weight of critical cabin monuments by as much as 30 per cent.
On the technology front, AMAC is also up to speed, having developed several supplemental type certificates for the installation of the Ka-band satcom system on business jets, including a BBJ 3. This year, it will install a Ka-band system, designed to enable broadband class data connectivity as well as a live TV system, on Airbus A340 aircraft owned by Sky Prime, a charter provider in Riyadh. AMAC also claims to be the first completion centre to have installed 4K cabin monitors in an aircraft.
"NO REQUEST IS TOO AMBITIOUS"
When AMAC designs and fits out aircraft cabins, it does so with future maintenance activities in mind — a foresight gained from its MRO business. This means adopting a method of installation that is user-friendly to maintenance teams, helping to reduce downtime. For instance, it uses special connectors that allow access to the aircraft's electrical system to avoid removing major cabin structures when fixing minor faults.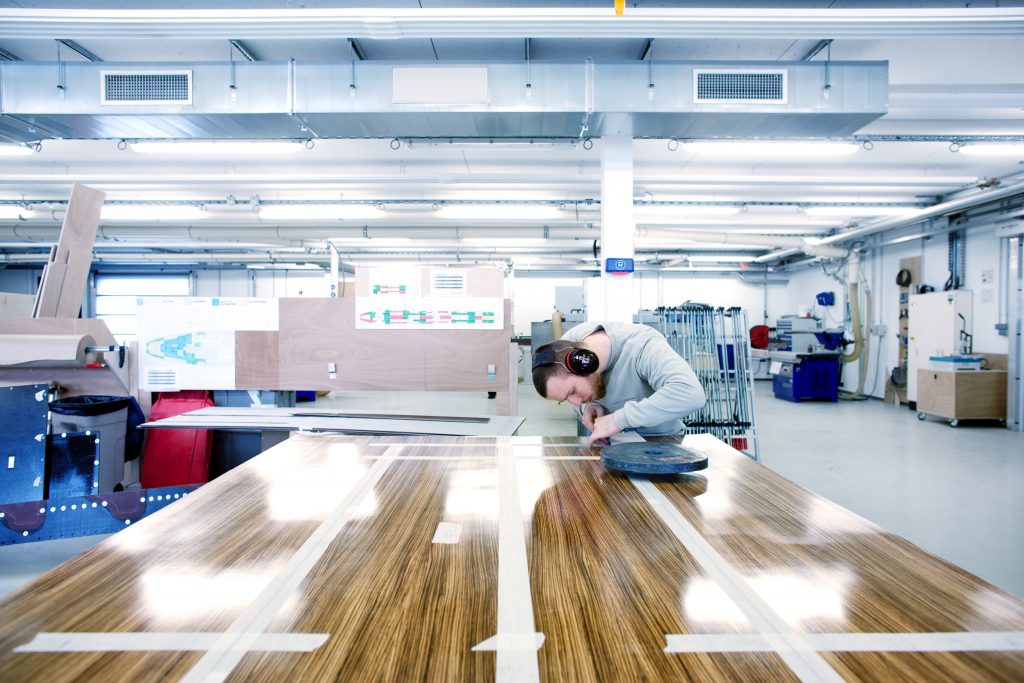 Since 2010, AMAC has delivered 10 VIP and VVIP completions, as well as nine refurbishment and modification projects on Boeing, Aircraft and Bombardier private jets. With four hangars in Basel and a new one in Bodrum, Turkey, the company has increased its capability to provide aircraft completions and refurbishment. For all the doom and gloom predicted by private jet industry trend-spotters, AMAC's busy hangars certainly shine like a beacon of optimism.