Longitude Delivers High Performance And Comfort
Design and performance boost the attraction of the Cessna Citation Longitude
by Rohan Yung
In the world of aviation, designing a top-notch aircraft is akin to fitting the pieces of a puzzle together. Design and convenience are essential but it's also imperative to guarantee top-notch performance. This pursuit of an ideal balance was evident in the Cessna Citation Longitude, which went on display at the Selangor Aviation Show 2023.
For private consumers seeking the pinnacle of comfort and convenience, the Citation Longitude offers a host of remarkable features in its well-appointed, brightly lit and super quiet cabin. For one thing, the double club seating is an experience. The fully lay-flat seats not only banish any memories of cramped commercial flights, but they also swivel a full 360 degrees so that passengers can switch effortlessly to varied seat configurations.  Owners can also opt for a three-seat divan that transforms into a lie-flat bed.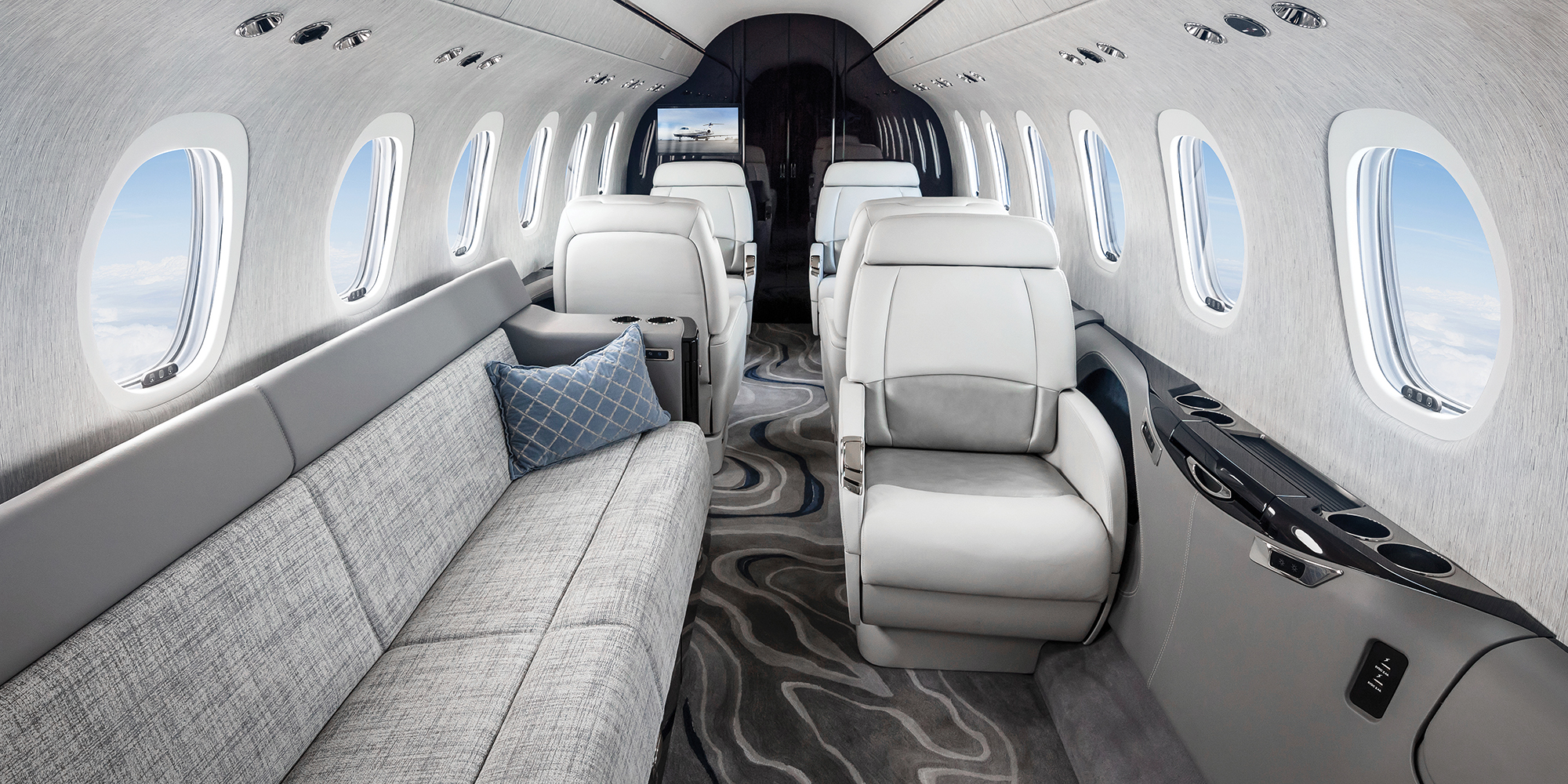 This design of this aircraft's interior emphasises a sense of space and promotes ease of movement. Its flat floor ensures a seamless and spacious cabin environment where passengers can stand fully upright and move about freely. It is a tranquil environment where passengers can relax, work or socialise with each other throughout the flight thanks to the high-tech acoustic technology used to dampen engine noise, and low cruising altitude of just 5,900 feet. Then there is the best-in-class legroom space between the club seats, measuring a generous 30 inches.
The Citation Longitude truly shines in terms of passenger convenience. The aircraft comes with a large usable space in the galley for meal and refreshment preparation. Its baggage compartment boasts an impressive capacity of 112 square feet. Connected to the well-lit lavatory at the rear of the cabin, this baggage compartment is pressurised and heated, allowing passengers easy access to their luggage or pets at any time during the flight. The Longitude also features a sturdy electrically operated airstair for effortless boarding, loading, and unloading.
The wireless cabin management system allows passengers to control lighting, connectivity, inflight entertainment and more at their fingertips. Electric window shades provide both opaque and full blackout options for a restful journey no matter the time of day.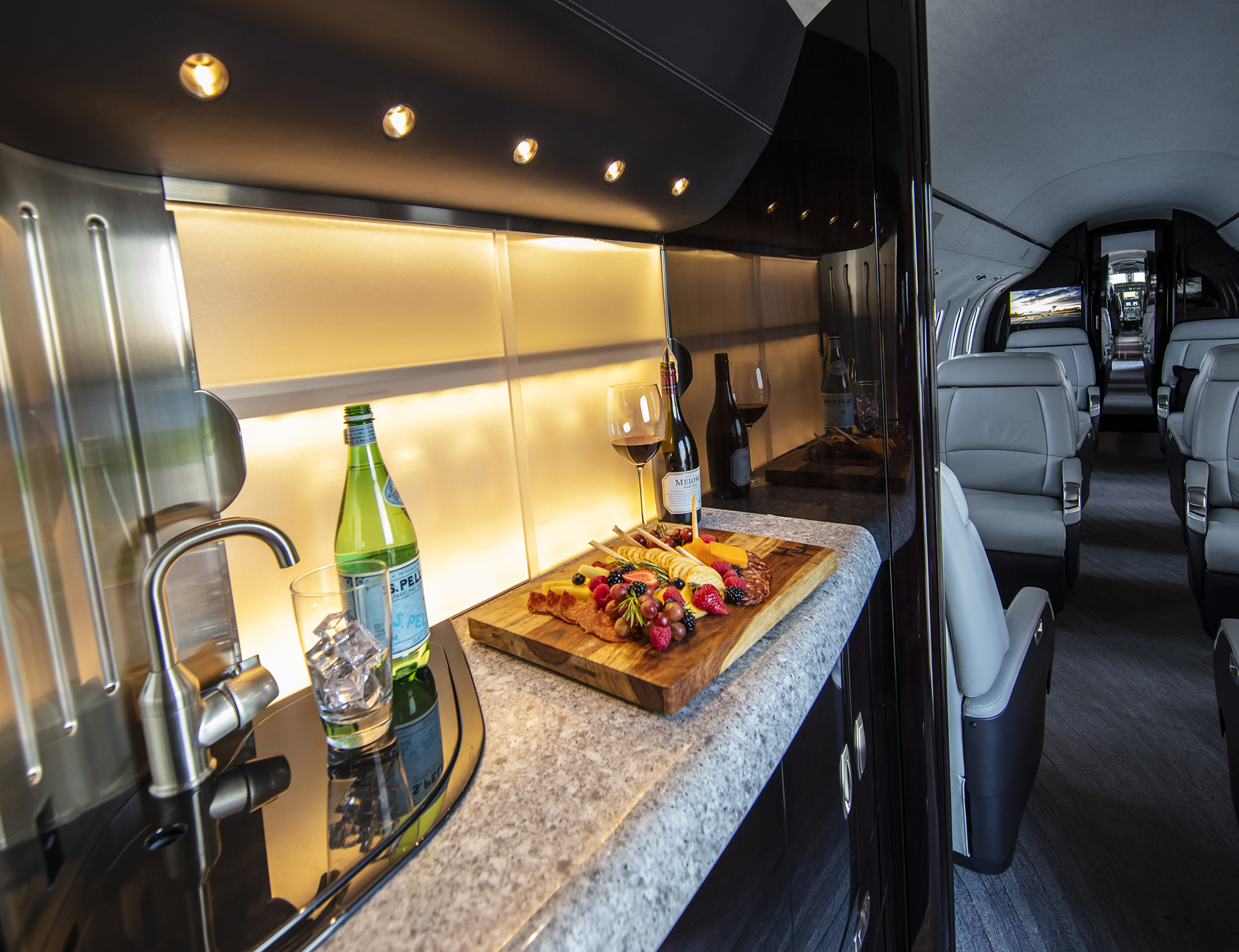 What truly sets the Citation Longitude apart from its competitors is its exceptional performance and operating economics. It boasts the best weight-to-power ratio and the highest engine output in its class. This means the Longitude can effortlessly handle challenging conditions while ensuring a smooth and comfortable flight.
It achieves a direct climb to FL430 in just 20 minutes, showcasing its power and efficiency. With a maximum operating speed of Mach 0.84 and a maximum cruise speed of 483 knots, it ensures swift and enjoyable travel. Additionally, the Longitude offers a remarkable range of 0.80 Mach with a typical four-passenger payload.
One cannot overlook its impressive maintenance intervals—requiring service every 18 months or 800 hours, whichever comes sooner. This means there is less downtime, thereby contributing to lower operating costs compared to its competitors, making it a financially savvy choice for discerning private consumers.
It is clear the Cessna Citation Longitude is more than the usual business jet parked at the airshow; it's a testament to Textron's unwavering commitment to aviation excellence in the super midsize segment.