One Not-So-Fine Day In Hong Kong
If you're ever caught in a typhoon while in the city, let Mandarin Oriental, Hong Kong save the day.
By Maripet Ledesma Poso
When you happen to be in Hong Kong during one of the city's most intense storms to date, you stay indoors no matter what. You cancel your meetings, re-book your appointments, and brace yourself for a rather uneventful day ahead.
Well, not quite if you're staying in Mandarin Oriental, Hong Kong. Being cooped up inside this hotel all day long is something you will not mind at all. And you can take our word for it.
Considered an icon in the heart of Central district, Mandarin Oriental, Hong Kong is just a short walk from the city's finest shopping, entertainment, and major business hubs. But with its 434 spacious rooms and 67 elegant suites — offering either city or harbour views — the hotel makes you forget that you're supposed to be out enjoying shopping and getting lost in the city's bustling markets. Instead, you excitedly wonder what else the four corners of this hotel have to offer, especially on a stormy day.
Dine in style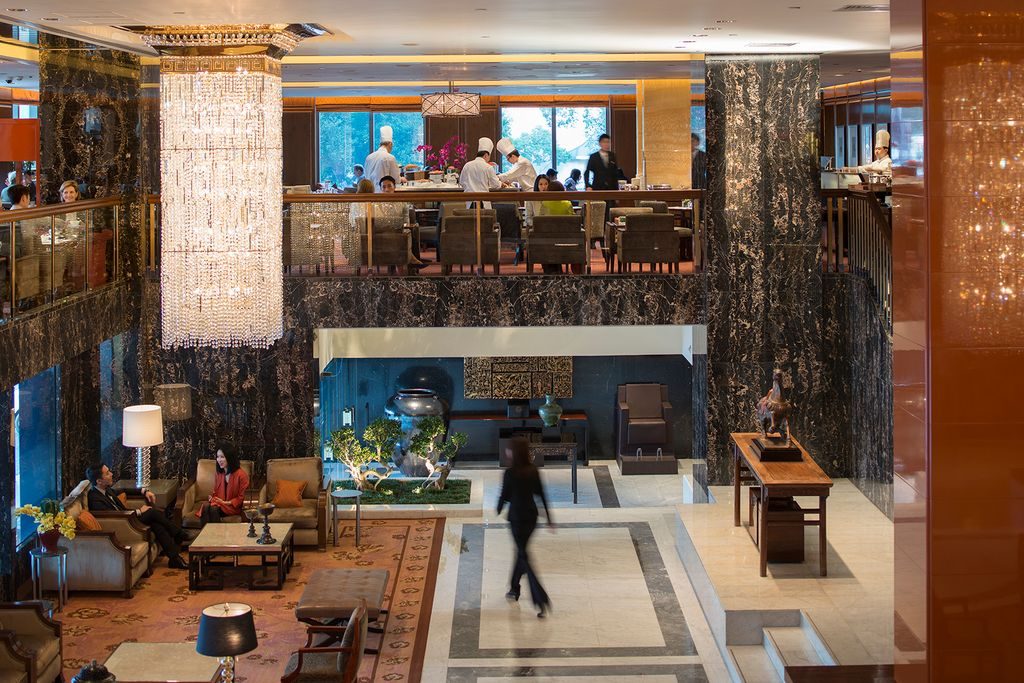 For starters, a rainy day calls for a nice bowl of your favourite comfort food (congee comes to mind), which you can easily get from the Clipper Lounge. For lunch, head to Pierre for a gastronomic experience that's part Parisian-chic and part Hong Kong-sass. Located on the 25th floor, offering a stunning view of Victoria Harbour, the two-Michelin star restaurant reflects the culinary genius of its owner, world-renowned French chef Pierre Gagnaire. A choice of two- or three-course meal from its Express Lunch sets lets diners get a taste of why people rave about this place. Frog Legs Poulette-style, anyone?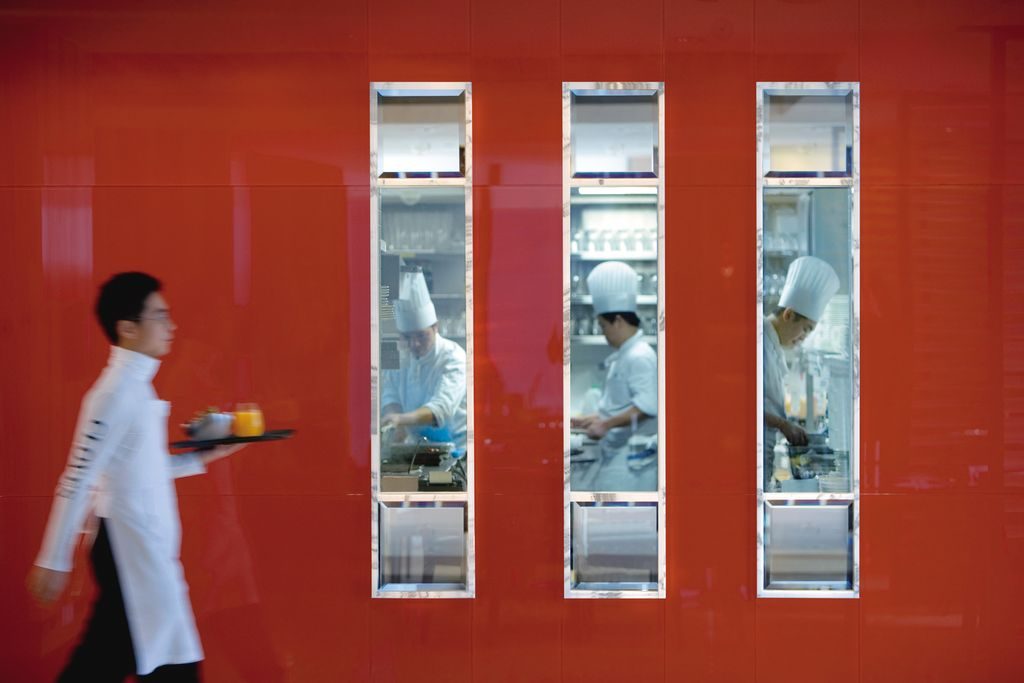 Dinner, of course, deserves a Krug affair. A must-try when in Hong Kong, the Krug Room takes diners through a multisensory culinary experience by recreating the surroundings of a train carriage, complete with views of a fast-moving kitchen, while serving Executive Chef Robin Zavou's fares perfectly paired with the world's most distinguished champagne. As with most best-kept dining secrets, reservations are required.
A sensory experience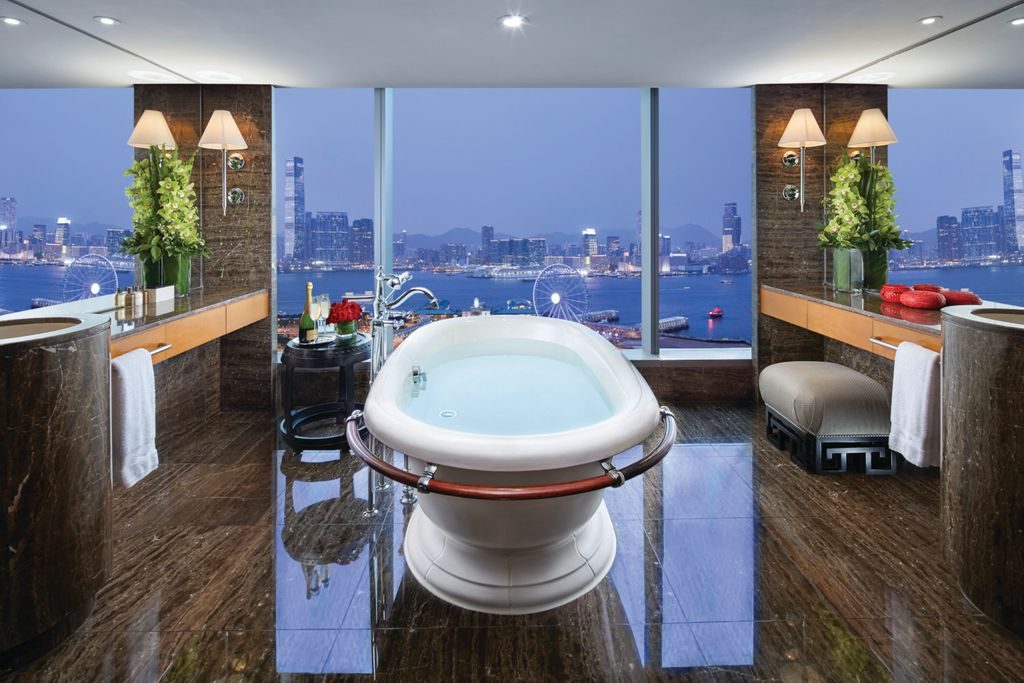 Now that we have sorted out your dining options, it's time to check out a more holistic sensory journey. The Mandarin Spa draws on the hotel's Chinese heritage, offering TCM treatments with a modern approach. The Oriental Qi, for instance, goes back to the roots of the spa treatment and focuses on the good-old simple, effective, and authentic spa experience, using relaxing body massage techniques and therapeutic essential oils.
If massages are not your thing, an hour at the gym or the pool, or a visit to the salon, promise the same relaxing and rejuvenating experience. Within the three floors that cover the spa, all 2,100sqm of state-of-the-art wellness facility, are The Mandarin Barber, The Mandarin Salon, a twin-lane swimming pool, and a fully equipped fitness centre — all available to meet your pampering and fitness needs for the day.
Shopping haven
It's an absolute given, of course, that when one is in Hong Kong, one simply has to go shopping. Within the hotel is an array of designer shops for your quick shopping fix, particularly of fine jewellery and watches, including Harry Winston, Piaget, and Annoushka. If you really must venture out, however, you can always take advantage of the footbridges connecting the hotel to some of the city's best shopping destinations.
Nightcap, anyone?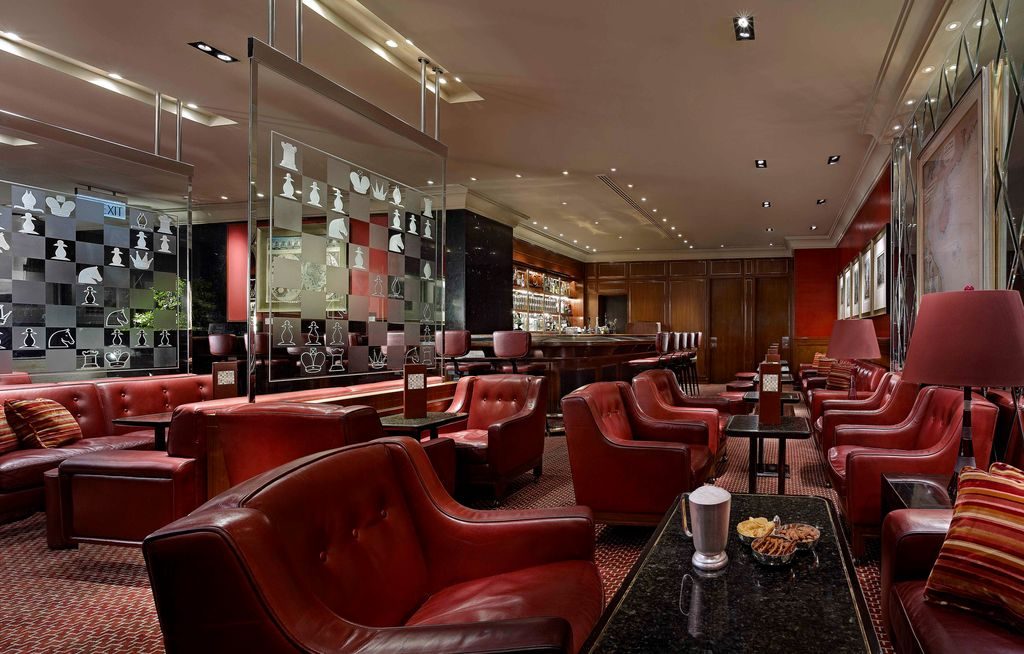 Last but not least, winding down at the Mandarin Oriental, Hong Kong is usually a toss between The Chinnery and the Captain's Bar. Home to one of the world's largest collections of single malt whisky, The Chinnery offers a relaxed club-like atmosphere; while the Captain's Bar, a famous watering hole for locals and guests alike, is all about draught beer and live jazz.
But really, with everything else that the hotel can offer, what stands out best is the service. The people that open the door for you, personally check you in, and even anticipate your every need — most of them have been with the hotel for over 50 years — are the ones that ultimately make your hotel experience one for the books, big typhoons notwithstanding.