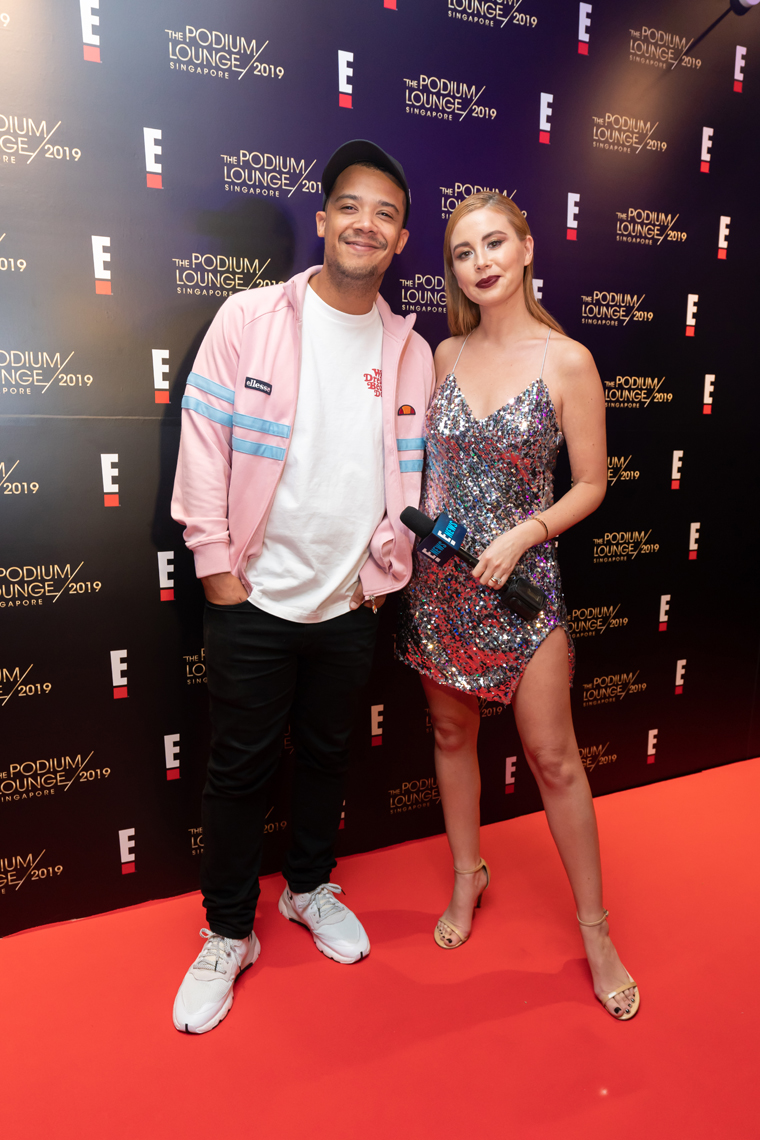 The world's only Formula 1 night race saw more than 10,000 guests attend The Podium Lounge, the star-studded Formula 1 party hosted at The Ritz-Carlton, Millenia, Singapore.
Friday night kicked off with Melanie C, aka Sporty Spice from the legendary UK pop band Spice Girls spinning at the DJ decks to an energetic set of 90s crowd favourites. Other 90s icons made appearances that night too, including Daniel Jones of Savage Garden and Kathleen de Leon of Hi-5 belting tunes while the party crowd sang along. Joining them onstage was Maya Davidov, a local rising star renowned for her powerful vocals.
The rest of the weekend saw other great performers as well, including The Cuban Brothers, a personal favourite of Elton John, partying on stage non-stop on Saturday night with their amazing dance routines, and Raleigh Ritchie of Game of Thrones fame performing tracks from his debut album.
Other than celebrity performers, The Podium Lounge was filled with celebrity guests from all over the world too. Spotted on the red carpet were singer-songwriter Matt Bellamy from Muse with his American model girlfriend Elle Evans, soccer legends Manchester United's Ronny Johnsen and Liverpool's John Arne Riise, Toro Rosso F1 racer Pierre Gasly, Taiwanese-Canadian model and actor Godfrey Gao, Austrian folk singer Andreas Gabalier, and travel vlogger Nuseir Yassin of Nas Daily with his girlfriend Alyne Tamir. German royalty even made an appearance at The Podium Lounge; Countess Nathalie von Bismarck and her son Count Alexei von Bismarck were present at a special pre-party ahead of the trackside revelry.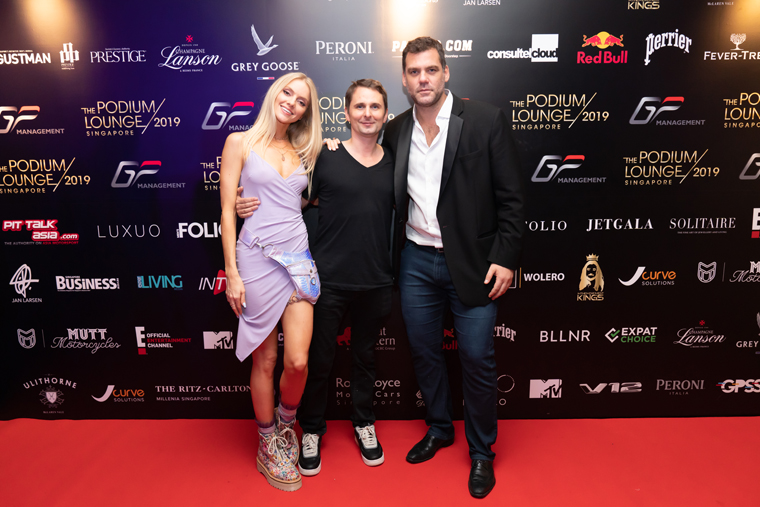 The Podium Lounge isn't just an event for revellers. Each night also saw fashion and come together with the fashion extravaganza with MTHEMOVEMENT, which showcased Los Angeles-based celebrity designer M's luxury streetwear on the Peroni catwalk, while models also adorned edgy jewellery pieces by CWM.
There was also a feast for the senses for guests with neo-pop celebrity artist Jan Larsen's multimedia presentation of works in the immersive exhibition, Go Go Go, in the form of a Formula 1 racing pit featuring limited edition prints, original paintings and custom-cast sculptures, and a 'live' painting performance by Perrier's ambassador, Korean graffiti artist SAMBYPEN on appropriation and parody art.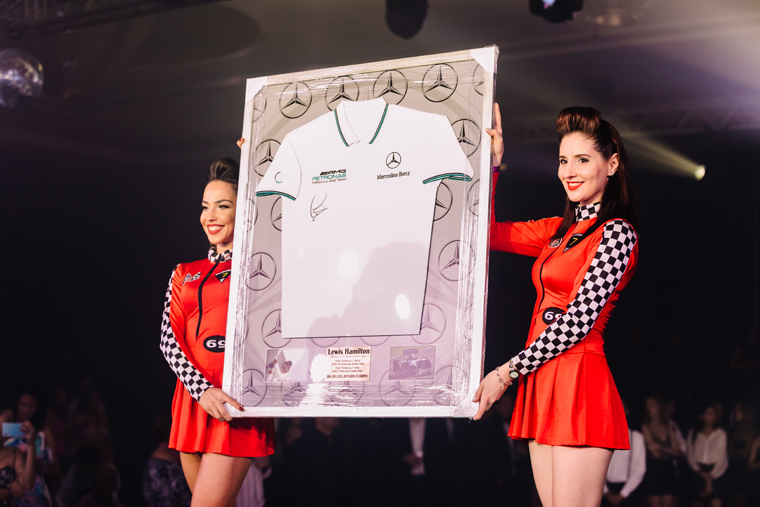 The Podium Lounge is also used as a platform to give back with its annual 'live' auction of rare and authenticated Formula 1 memorabilia for The Helping Hand Group. The exceedingly successful auction had several collectible and iconic items up for grabs, such as a signed photograph of this year's Grand Prix Season Singapore Winner, Scuderia Ferrari's Sebastian Vettel, a signed shirt by Formula 1 driver Lewis Hamilton, an F1 racing helmet signed by 20 F1 World Champions, and a signed F1 race glove by the most successful driver of all time, Michael Schumacher.
The Podium Lounge Singapore follows successful VIP events around the International Formula 1 Circuit including Monaco, Melbourne and Abu Dhabi.