MANY AGREE THAT EATING IS A MULTI-SENSORY EXPERIENCE, BUT VERY FEW RESTAURANTS GO TO GREAT LENGTHS TO ENGAGE ALL FIVE SENSES AT THE DINING TABLE. One such establishment is Sublimotion, launched at the Hard Rock Hotel Ibiza in 2014 and now entering its fourth season. The brainchild of two-Michelin-star Spanish chef Paco Roncero and events creator Eduardo Gonzales, Sublimotion combines gastronomy, drama, music, illustration, technology and neuroscience to present a new vision of what it means to sit and dine around a table.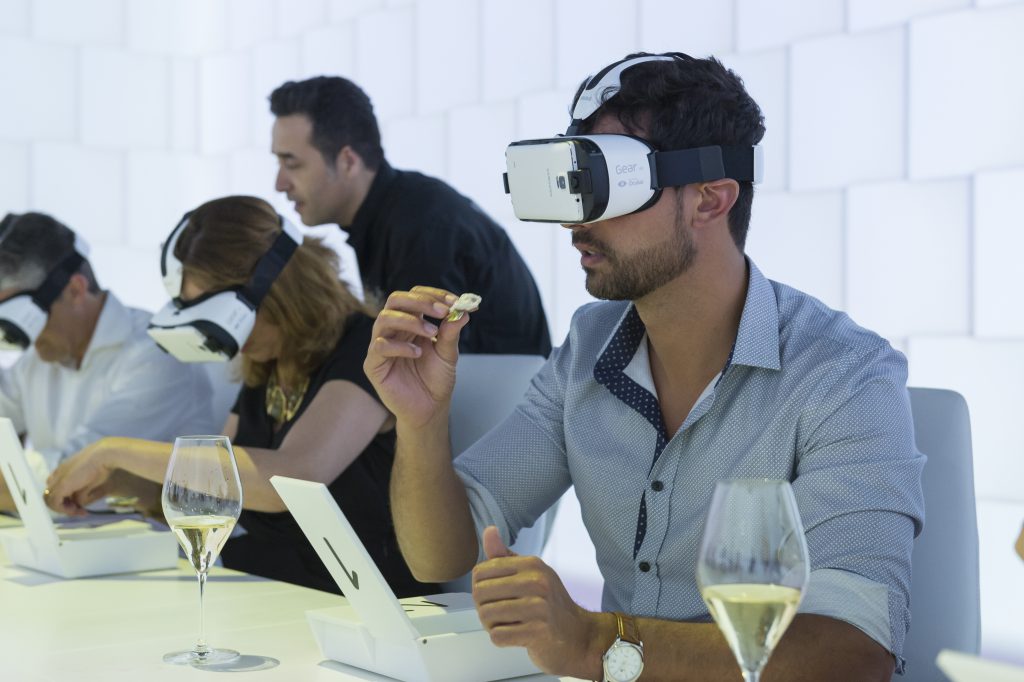 Billed as a 'gastronomic performance experience' and 'gastronomic show', Sublimotion transforms a meal into an immersive and interactive performance. During the show, 12 guests sit around a specially designed table in an audio-visual 'capsule' to enjoy a three-hour-long spectacle. By projecting images onto the table and walls, the capsule envelops guests in a procession of radical scene changes —an early 20th century cabaret, a futuristic dwelling, a lush botanical garden, and the underwater world. One scene evokes Ibiza's nightlife by featuring a prism of electronica, with vinyl discs projected on the table to serve as plates.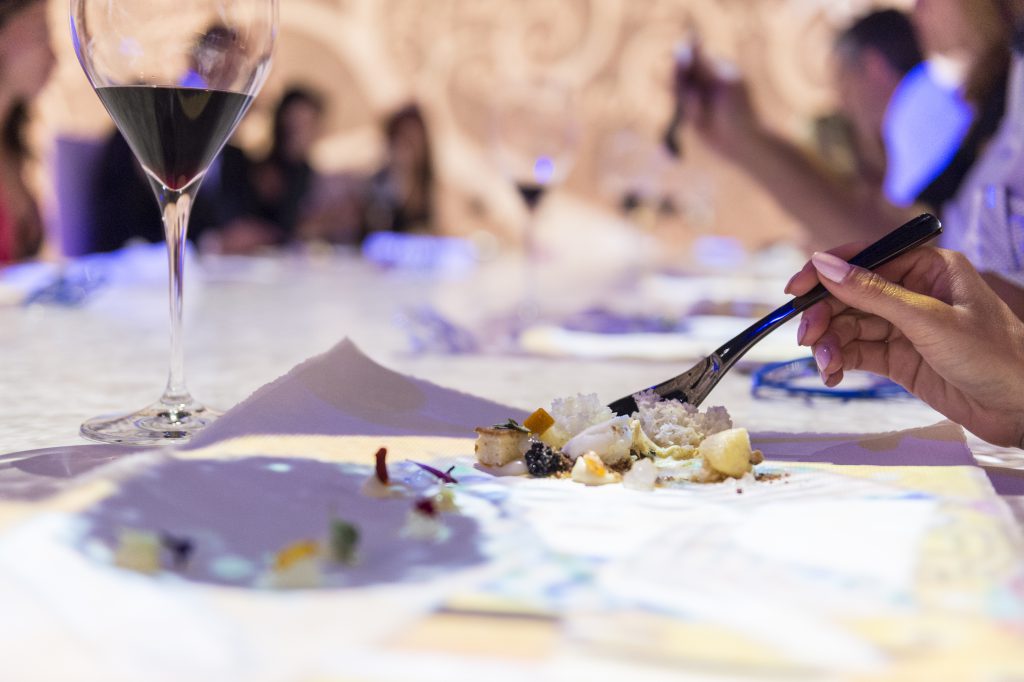 Such a spectacle requires collaboration between various disciplines, and this season's show is put together by a team of 25 professionals. For the cuisine, Roncero has assembled a team comprising his friends and stellar chefs: Dani Garcia, Diego Guerrero, Toño Perez, and Paco Torreblanca, the last considered by many as Europe's best pastry chef. The chefs bring amongst themselves a total of eight Michelin stars, and are responsible for creating haute cuisine for the various audio-visual atmospheres.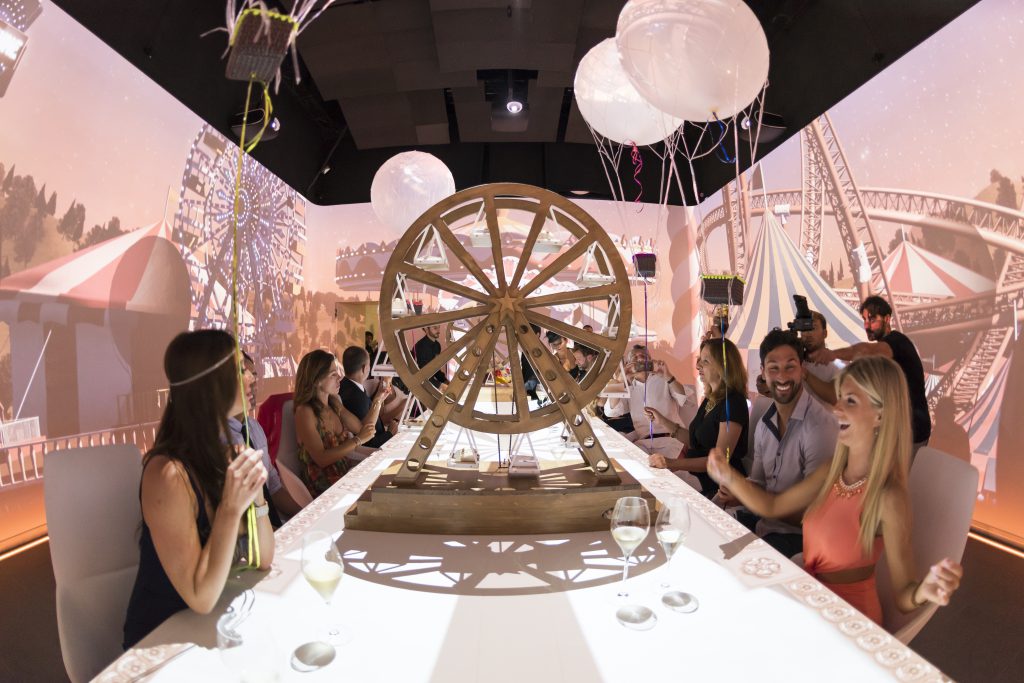 The soundtrack for this season was developed by Alfonso Aguilar, a composer, pianist and orchestra director who specialises in creating soundtracks for the Hollywood industry. An element of magic is introduced by Spain's multi-award winning illusionist Jorge Blass, while experts in fashion, theatre, and visual arts also helped shape the sceneries. For instance, Madrid-born illustrator Juan Carlos Paz worked with pastry maestro Torreblanca to create a dessert that is 'painted' on the table.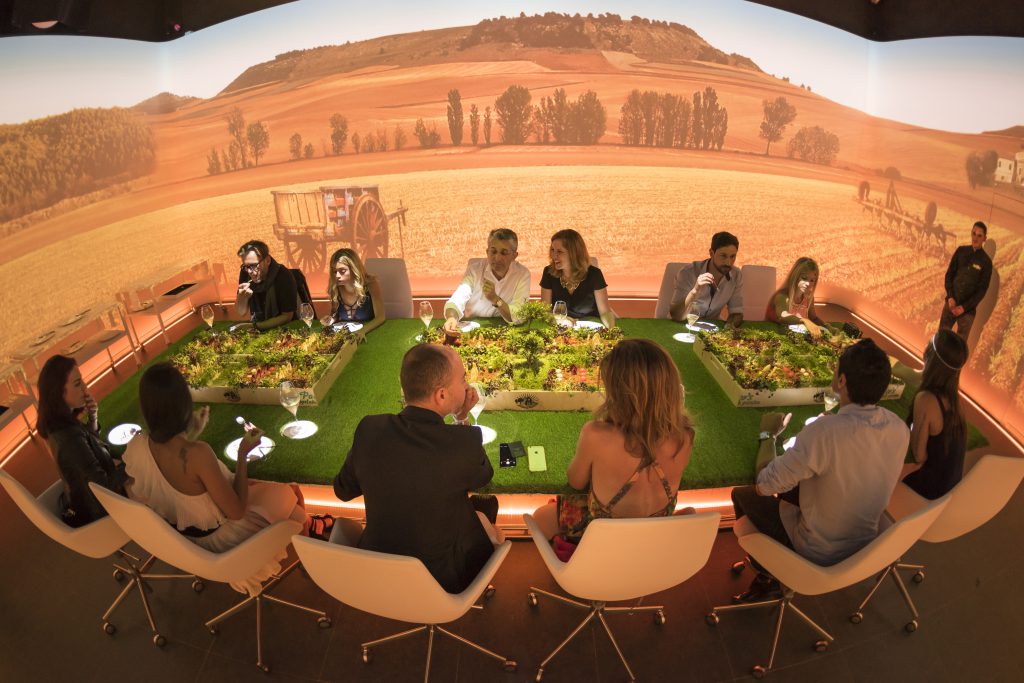 Cutting-edge technology is integral to every show. For this season, diners at Sublimotion will don the Samsung Gear VR headset for an augmented multi-sensory perception of the table setting, further blurring the lines between the virtual and the actual, and merging fantasy with reality. Dining, then, becomes both an escape and an adventure; both visceral and abstract. Sublimotion's bold fusion of theatre, technology, gastronomy, music, not only creates an immersive experience, but also redefines what it means to taste and enjoy food.