Women Support Women – a Roundtable Discussion
Emperor Watch and Jewellery extends unlimited support for women who pave the path for other women to succeed.
Since its establishment in 1942, Emperor Watch and Jewellery has catered to a predominantly male clientele. This holds true even among the timepiece brands it represents; although they offer distinct collections for men and women, the former makes up a majority of their loyal following.
Through time, however, the number of its female timepieces customers has grown. As women become aware of the high art of horology, they develop an interest in collecting timepieces for their complex mechanisms, technical merits, multiple functions, hand-applied finishes, and precious gemstone decoration.
Consequently, they have started making astute purchases, even fuelling a craze for bigger sized, super-complication, and even sporty timepieces that were previously considered to be men's domain. Women have found exclusive timepieces to be a unique expression of success, confidence and savvy. Empowered and financially independent, they have taken the lead in deciding which timepieces to acquire and value.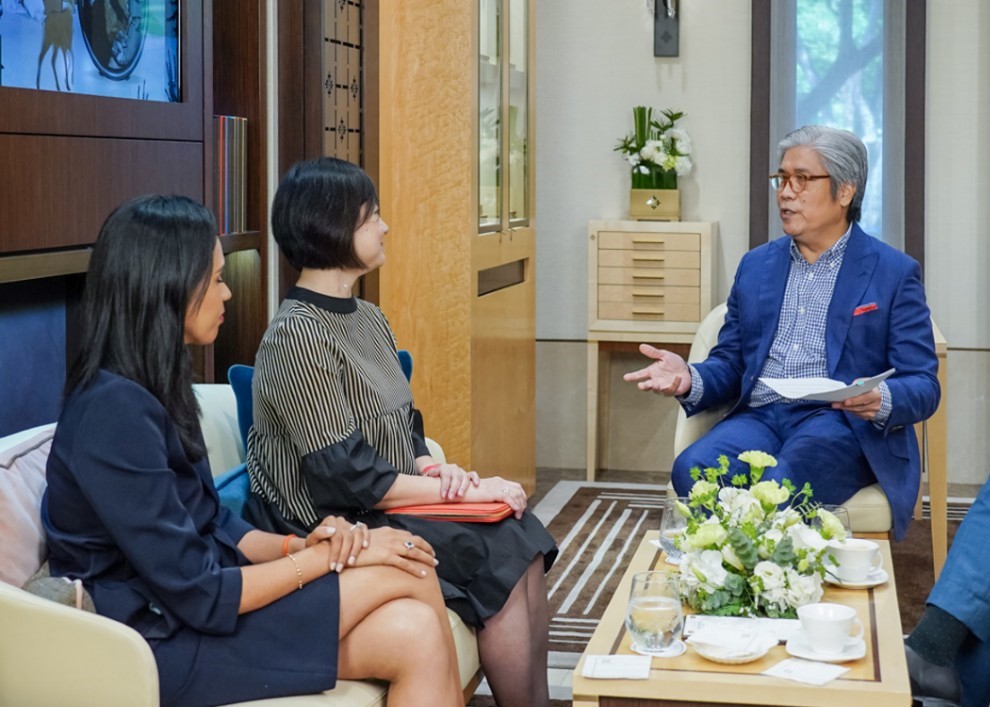 The inclusion of women in discussions on timepieces has largely benefited from social media platforms. These selection of blogs, podcasts, and discussion bulletins has allowed interest groups dedicated to horology to grow and transcend gender and age biases, thus paving the way for richer and more meaningful discussions about timepieces.
It is no longer a stretch to claim that a woman's choice of timepieces is a reflection of her growing self-awareness and confident self-expression.
Emperor Watch and Jewellery supports the empowerment of women. In this first segment of a series of roundtable discussions, we rally behind women who support other women in the workplace.
By encouraging women to be active participants in the workplace, we bring out the best in everyone. It also allows us to celebrate each others' wins, face our vulnerability together, and accept and embrace our individuality.
Stronger Together
Female corporate leaders discuss supporting women in the workplace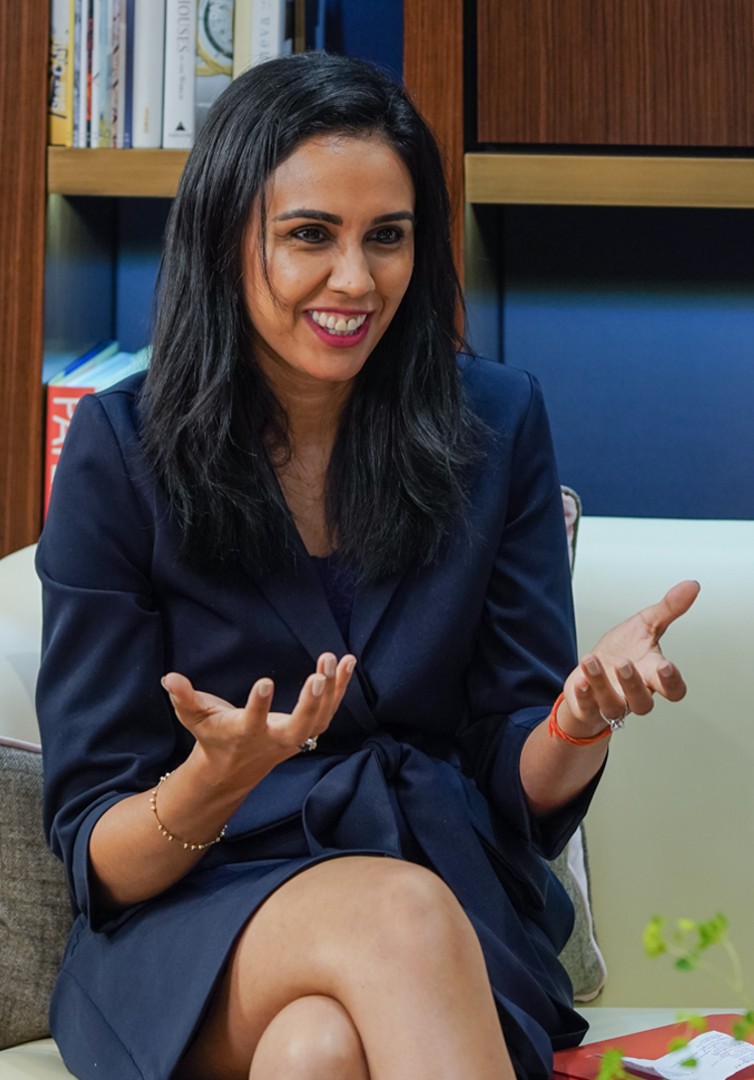 "Typically, banking and finance is an industry where women are generally under-utilized. If we look back at our graduate intake, we find that women and men is a 50:50 ratio. That is progress from when I started 15 years ago. However, as we moved up the ranks, we do see a pyramid structure, with a lot of attrition happening especially at the vice president and director level. 
Females are under-represented in this group. Less than one in five are in leadership positions or sitting on executive committees or boards where they can influence and change the conversation. I think we could do better there as an organization.
But we have made progress, albeit slow, uneven, or fragile. In the early days of the pandemic, we've seen some sectors and industries where women had suffered. In 2021, however, we saw the first female CEO of a major Wall Street bank—Jane Fraser of Citigroup. There are other female CEOs, but she was the first of a major Wall Street bank." – Deena Chauhan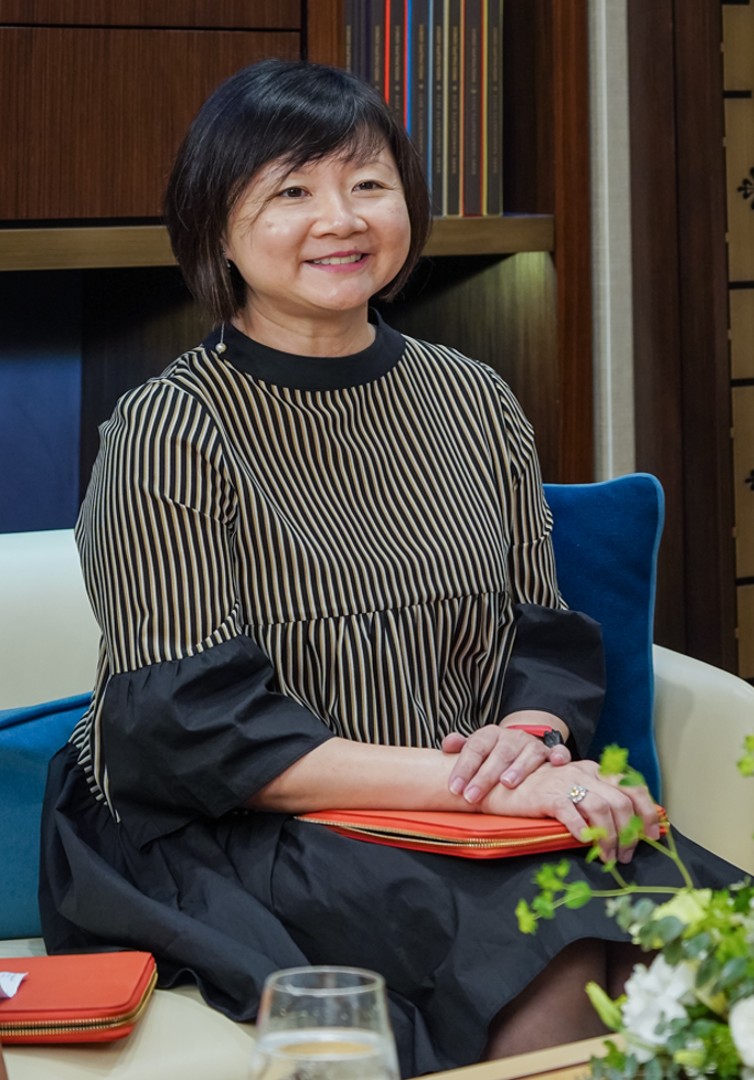 "I work for SWAT Mobility, a Singapore mobility tech startup. By 'startup', as you can tell, all of us are very young. And a lot of them may be fresh from school. We're a six-year-old startup company. When the company first started, it was mainly male dominated. I joined two years ago to co-lead the company with my two very talented male founders. Today, about 10 per cent of our employee population is female.
We have a balanced distribution of females in technology, product, quality assurance, marketing, and sales; we have female GMs in countries where we operate. Even in the more heavy-duty, labor-intensive functions like solution delivery, I've got quite a good team of females representing our business as well. 
I think we're making progress. Can we do better? Definitely. Technology is typically a very male-dominated industry. We also face the same 'glass ceiling' challenges in terms of helping my team break through. So, one of the things I hope to do is also to continue to inspire and be the role model to help my younger generation of women try to engage in different functions." – Grace Ho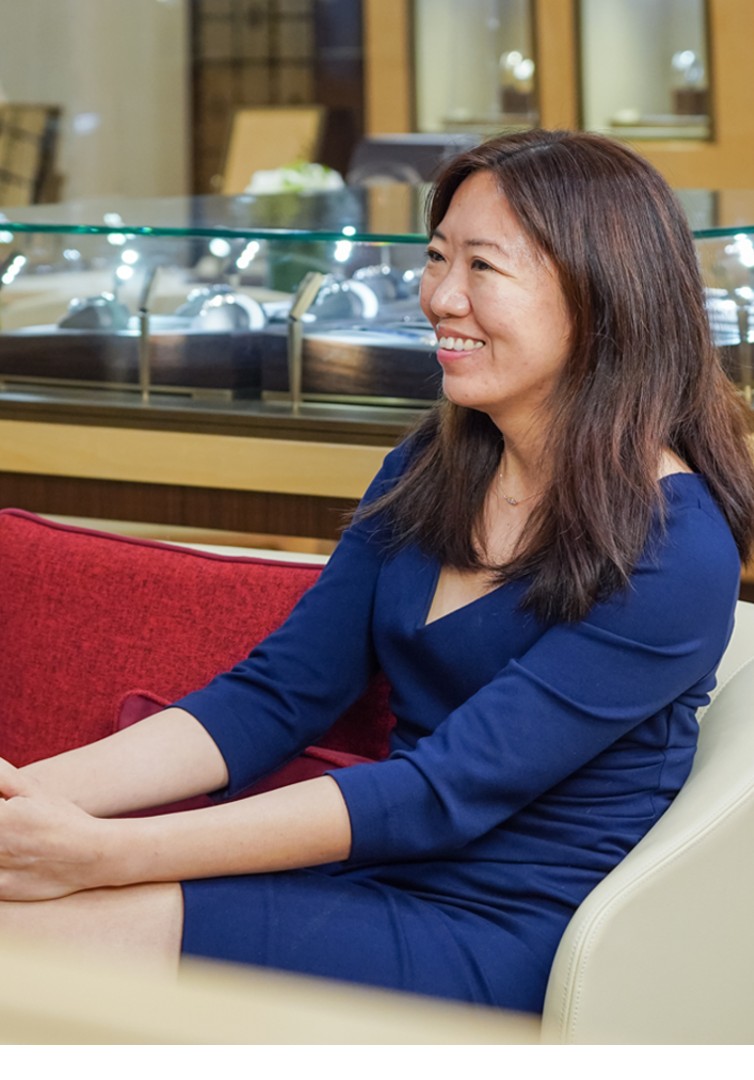 "360F is a startup in the insurance and financial technology space. I'm the co-founder and I have the hand in enabling who works in what area. I am proud that in my company the women are not necessarily always in sales and marketing. I have a female data scientist who is on par with her male colleagues, and a project manager who is highly capable in depth of technology and client management. I love seeing women in these roles, which are not the stereotypical ones.
Even then, we have some room for improvement in increasing the number of women on our teams, but for me, that's not really the main point. I want to see women being used more constructively and being deployed in areas that matter." – Clarie Kwa
Building Strength Together
Panelists
Deena Chauhan – Director, Global Investment Wealth Solutions, HSBC
Grace Ho – President, SWAT Mobility Pte Ltd
Clarie Kwa – Chief Market Officer, 360F 
Moderator 
Marc Almagro – Editor-in-Chief, Media Group
Communicating the New Twenty ~4 Automatic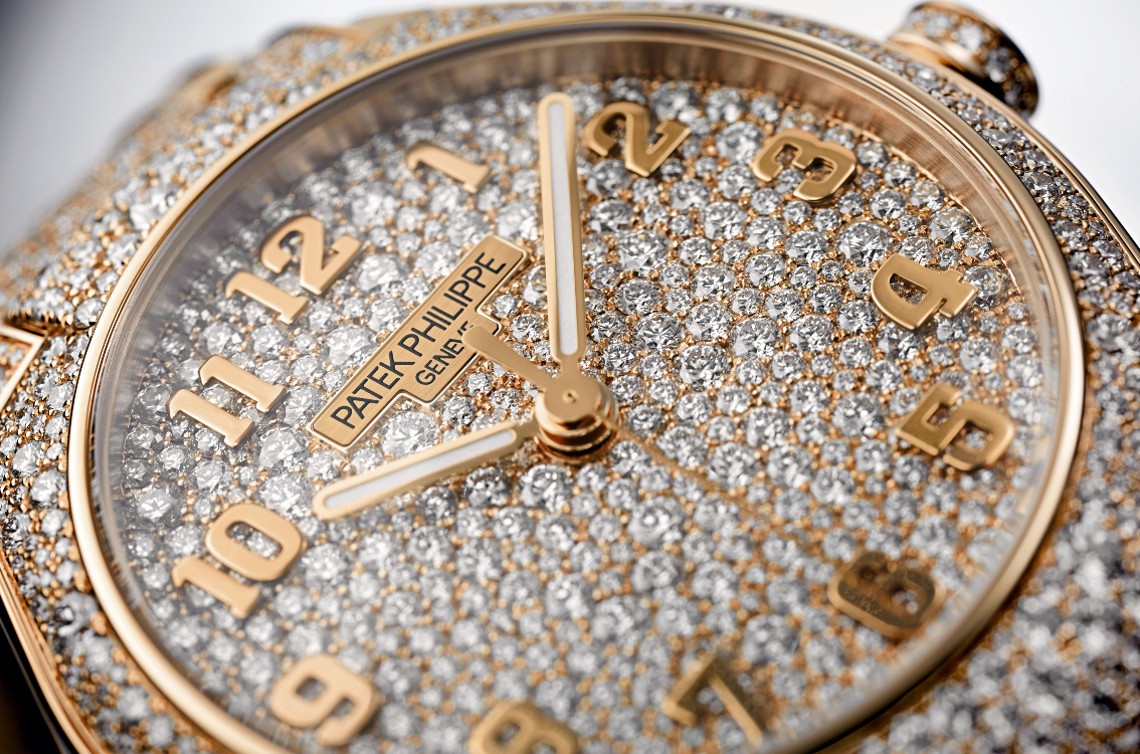 A glimpse at the creation of a campaign that reaches out to women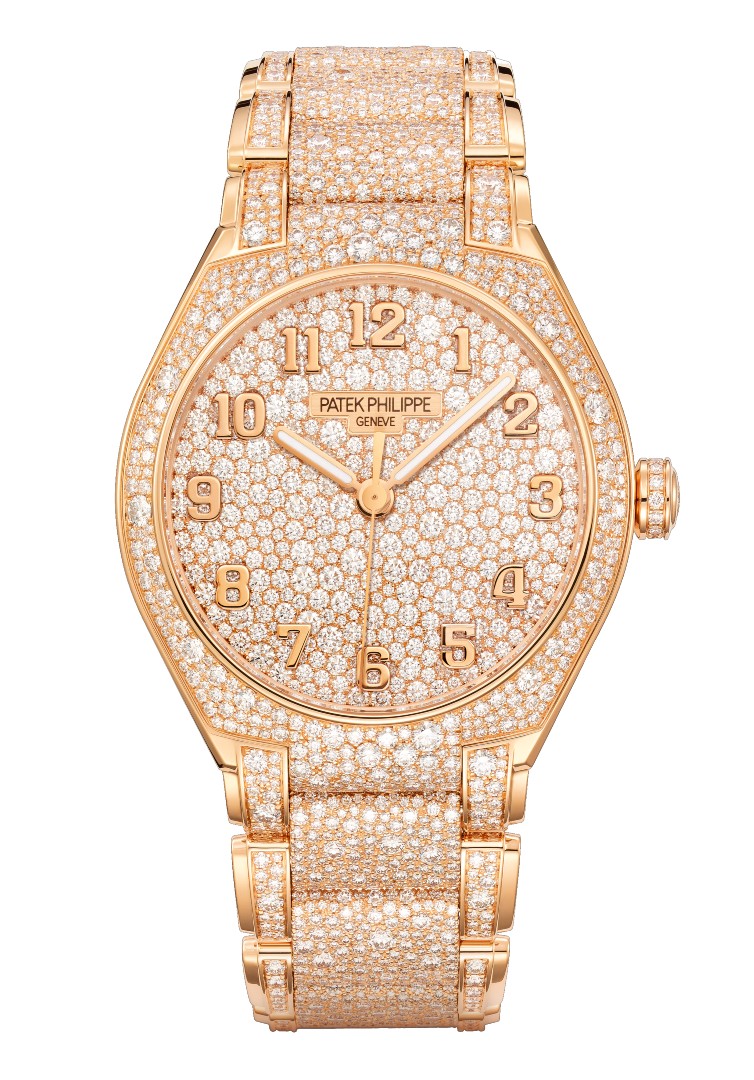 In 1999, Patek Philippe expanded its presence further in the ladies' watch segment by launching the Twenty~4®, a model that was intended to accompany women in their everyday lives around the clock, as its name suggests. 
To underscore the significance of this realignment, the manufacture presented a campaign explicitly for the Twenty~4® with the headline, "Who will you be in the next 24 hours?" 
A major international advertising campaign dedicated to the launch of the Twenty~4 Automatic was rolled out to reach a new demographic of discerning customers. It paints the portrait of today's modern, independent, and active woman in a video and vibrantly modern ads. 
Ahead of the launch of the Twenty~4 Automatic, Patek Philippe developed an additional campaign dedicated to the specific event by focusing on the new product and illustrating the evolution of women's self-confidence across the past 20 years. The international campaign is intended to reach mainly the 30- to 40-year-olds bracket and, like the "Generations" campaign, was developed by Leagas Delaney agency in London.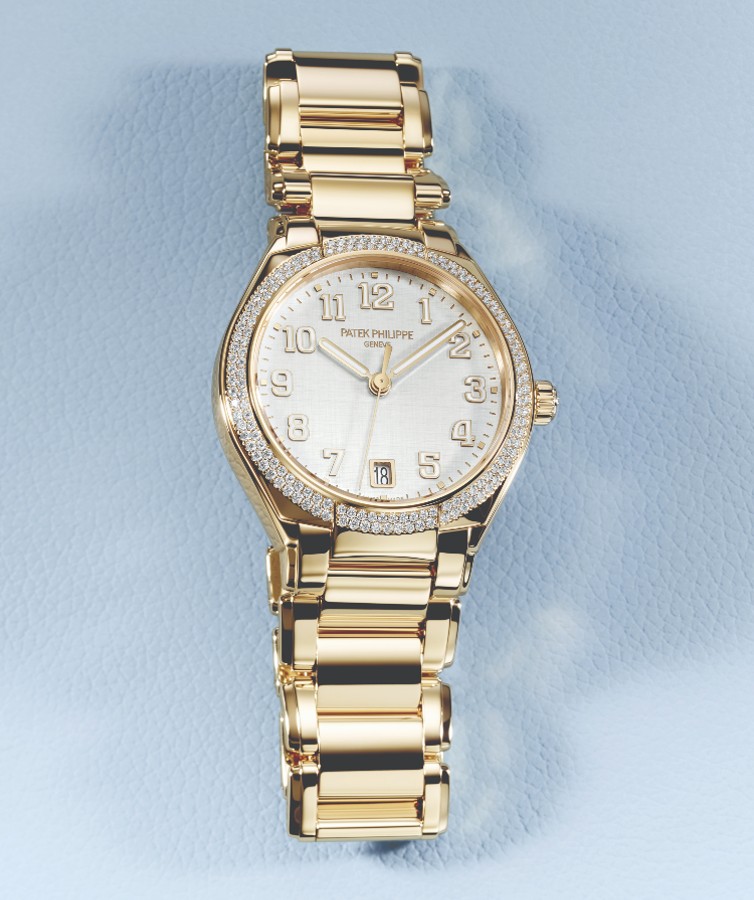 The video was shot in Rome and highlights the Twenty~4 woman who stands out with great aplomb and projects the harmonious pairing of class and composure. It showcases a watch that is fitting at any time of day or night and matches any wardrobe. 
Rhythmically edited, the video shows a woman in constant motion in various everyday situations, striding forward with poise to meet what life has to offer. The images are accompanied by the voice- over narration of an assertive, style-conscious woman who knows what she wants and what her goals are, a woman who leads a multifaceted and vibrant life. Thus, the video paints a picture in which active and modern women automatically recognize themselves. In perfect balance with the 
Produced in various formats, the ads blend luxury with a fresh approach and contemporary finesse. They always feature two images, one with the woman as the protagonist, the other showing the watch on her wrist as a replacement of the conventional product pack shot. The motto is a further style element that emphasizes the campaign's underlying concept: "As I live my life."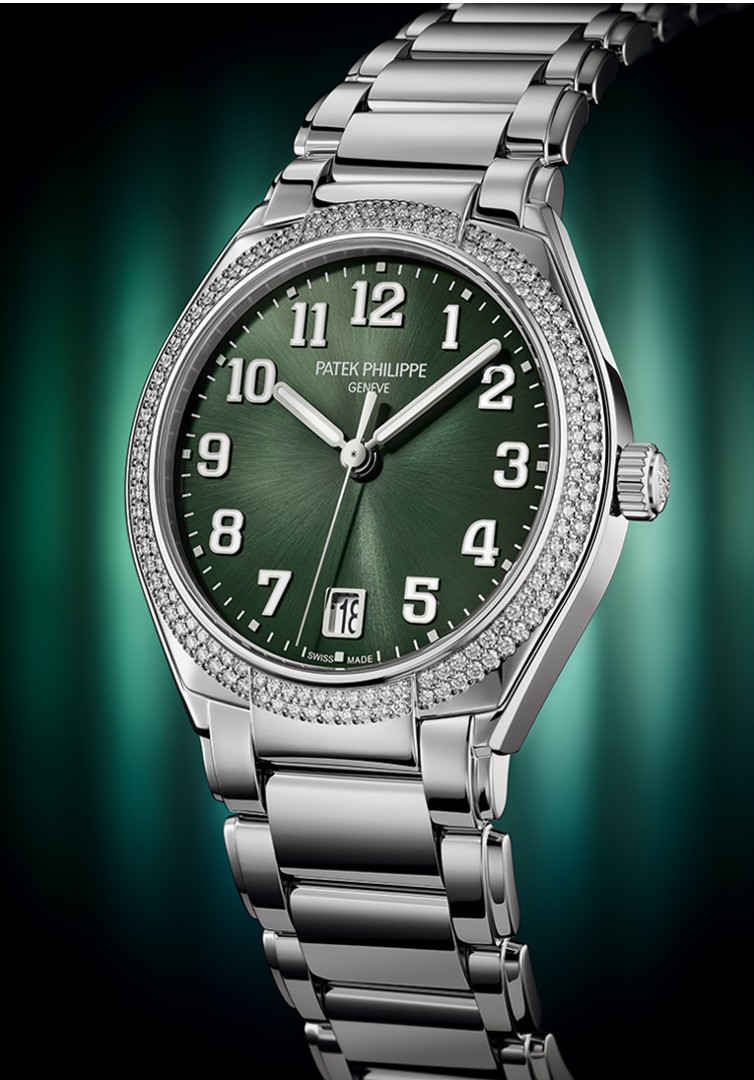 It projects the image of a watch with impressive style that accompanies the lives of modern and active women. These women move consummately in a networked high-tech world but at the same time appreciate beautiful objects of value that stand for artisanal skills and deep-rooted tradition. They represent the growing number of watch enthusiasts who prefer distinctive timepieces with mechanical movements. 
"As I live my life" campaign celebrates the confident, active modern woman and her outlook on the life she leads. A woman of style and substance, her words reflect her ambitions, her hopes and the enriching world in which she lives.
Twenty~4 Automatic timepieces feature three different variations: Haute Joaillerie with diamond pave on the dial, bezel and bracelet, rose gold with silvery, vertical and horizontal satin-finished dial, and a stainless steel with olive green sunburst dial. 
The campaign created for it revolves around a film created by Dutch photographer and cineast Anton Corbijn, who is famous for his portraits and films about the great music stars.