Zaha Hadid's Art-chitectural Marvel at One Thousand Museum in Miami
The award-winning architect's showcases a new wave of Miami with her first residential skyscraper in the western hemisphere
Known for her innovative take on design that blurs the line between architecture and art, Prtizker Prize-winning architect Dame Zaha Hadid has brought her signature flair to Miami with One Thousand Museum, her first residential skyscraper in the western hemisphere.
With its cool play on curves and lines, Hadid's Floridian residential masterpiece fits right into the architectural jewel box of Miami. The property sits on an exclusive, highly coveted zip code overlooking Miami's Museum Park and boasts utterly breath-taking views of Biscayne Bay and the Atlantic Ocean.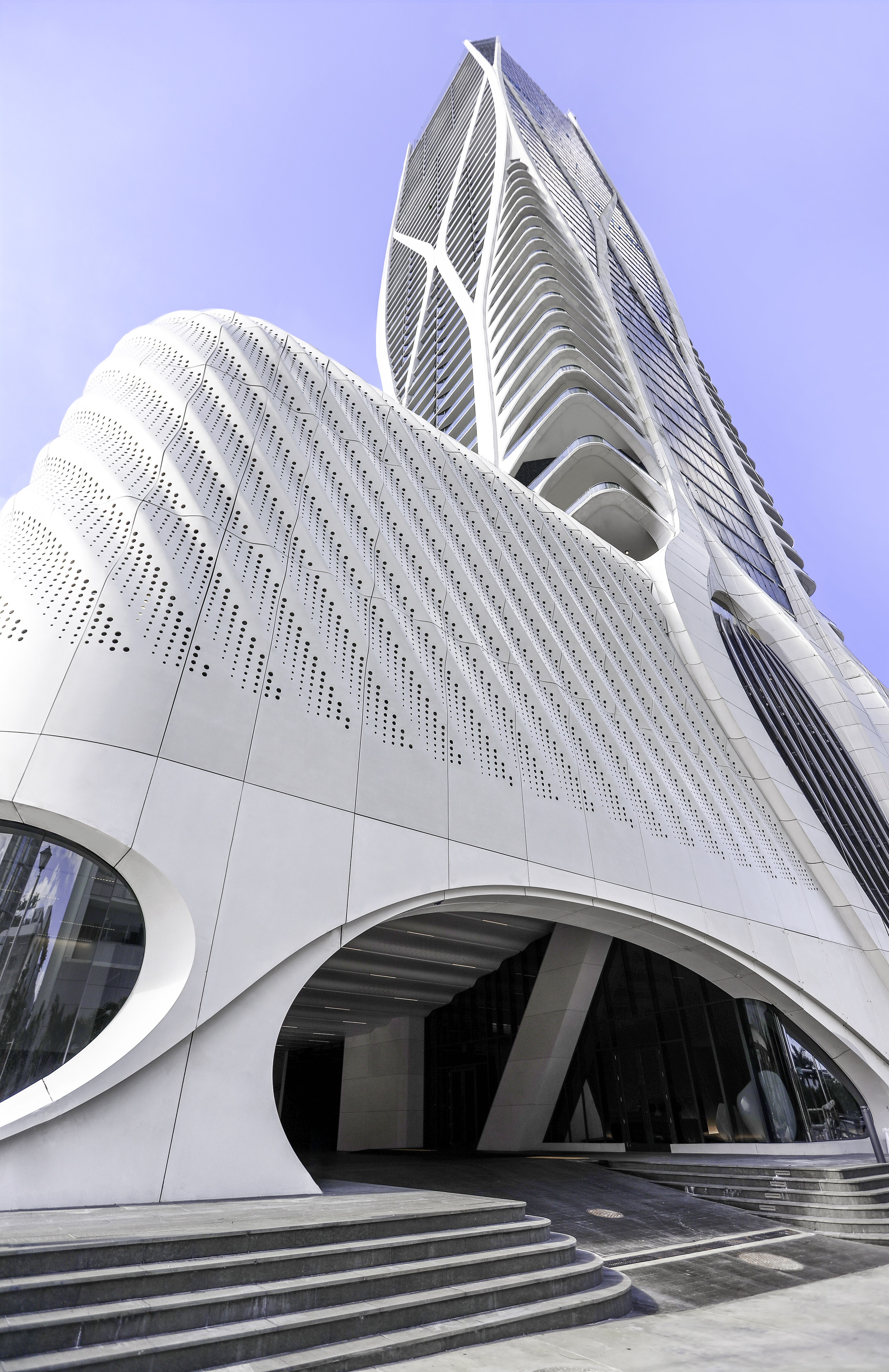 The prestigious residential tower appears as a continuous piece of contemporary sculpture from podium to crown. The tower's façade uses 5,000 pieces of unique glass fibre reinforced concrete for its exoskeleton. It is this structural exoskeleton that has enabled generous and largely column-free floorplans.
The limited collection of 83 residences cover just 62 floors, meaning the extremely private estate allows for a maximum of only one or two residences per floor. Floor plans are generous and property buyers can choose from 70 half-floor residences, eight full-floor residences, four townhouses and a two-storey duplex penthouse, starting from 4,635sqft to 10,416sqft for full-floor residences.
Hadid's signature curvaceous style can be seen all over but these forms serve a specific purpose for the building. The exterior was devised to withstand the harsh weather conditions of Miami, which is prone to hurricanes. The structures widen and splay out at the base to form rigid tubes that are highly resistant to demanding wind loads as well.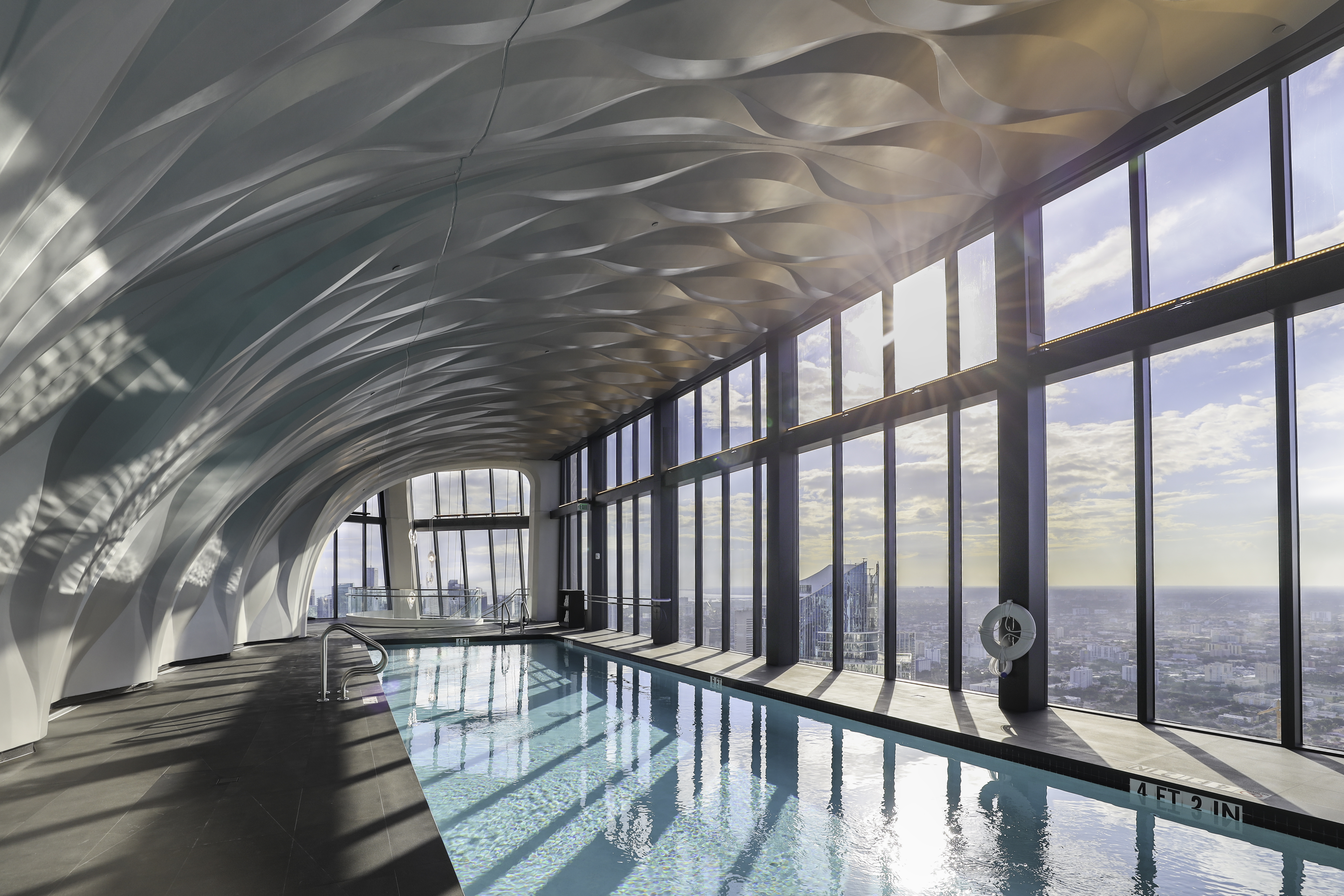 The wave motif, represented by a rippled, metallic ceiling can also be seen throughout the building, and serves as an homage to the white sandy beaches lapped by teal waters Miami is known for. It is especially evident at the double-height swimming pool at the Aquatic Center at the top of the tower. The indoor pool is surrounded by large picture windows that provide gorgeous views of bustling city views of Miami and the Atlantic Ocean.
The Aquatic Center is just one of many amenities and facilities available at One Thousand Museum. There is also a fitness centre with dedicated rooms for cardio, strength training and weights, as well as studios adaptable for spin, yoga and group fitness classes. For relaxation on the go, the Spa level is a floor full of indoor and outdoor areas dedicated to beauty, relaxation and wellbeing. There is also steam and sauna rooms that overlook the Sun & Swim Terrace, a private relaxation area for residents to enjoy the tropical weather of Miami.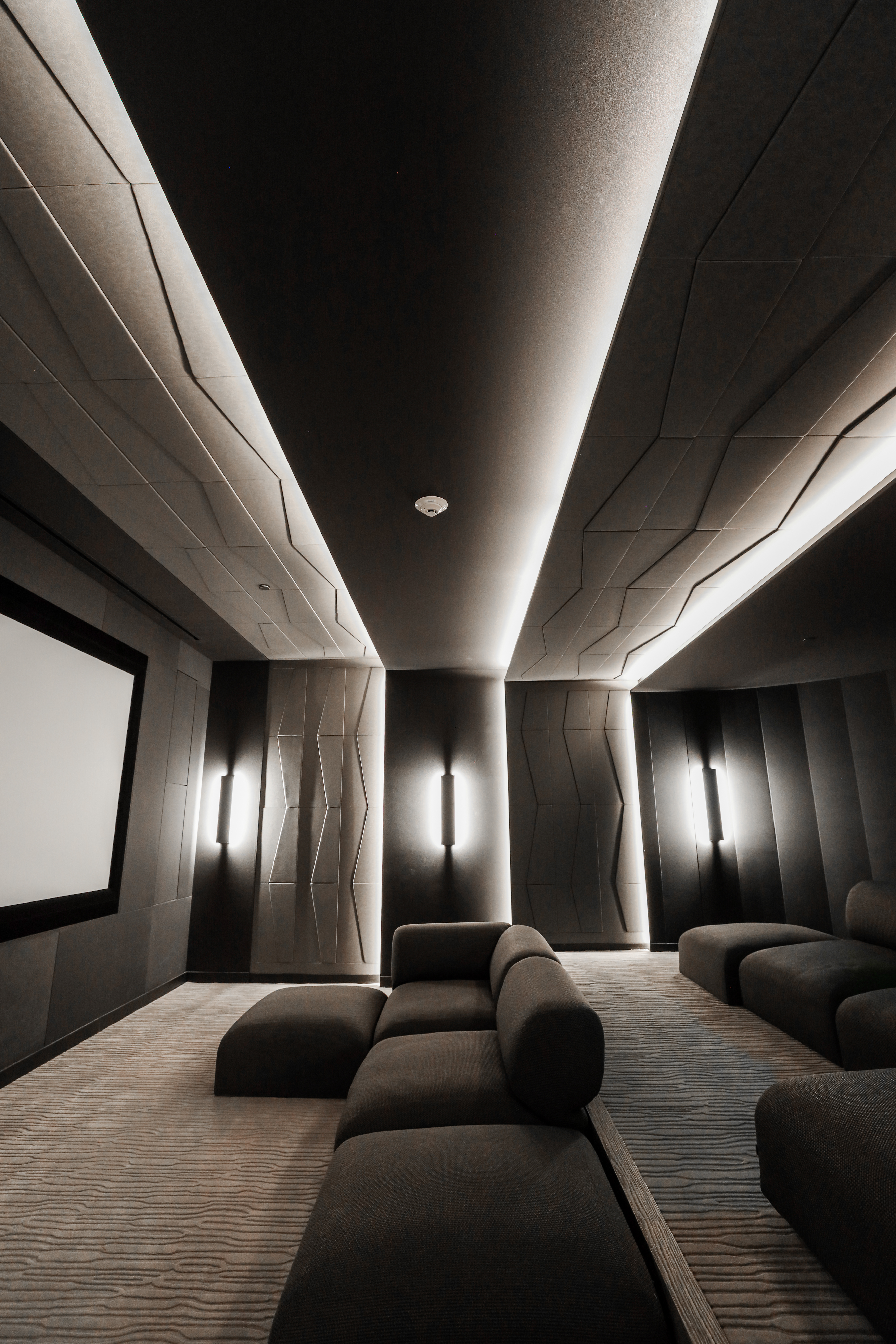 The One Thousand Museum experience also includes world class treatment of its residents and guests with its atmosphere of an exclusive private club and personalised services of a luxury boutique hotel. Parking valet and doorman assistance form just the tip of the iceberg of service here. Residents also get to enjoy the Sky Lounge, a dramatic venue for private affairs with dining room and multimedia theatre. The lounge sits underneath the rooftop helipad, the first private one on a residential tower for Miami, giving residents the convenience of arriving and departing on their own schedule. Lastly, the tower is one of Miami's most secure locations, with integrated security programmes locked in throughout the building, such as its destination-entry smart elevators. As a plus, a bank-quality vault contains individual safe deposit boxes for every residence for convenient onsite valuable storage.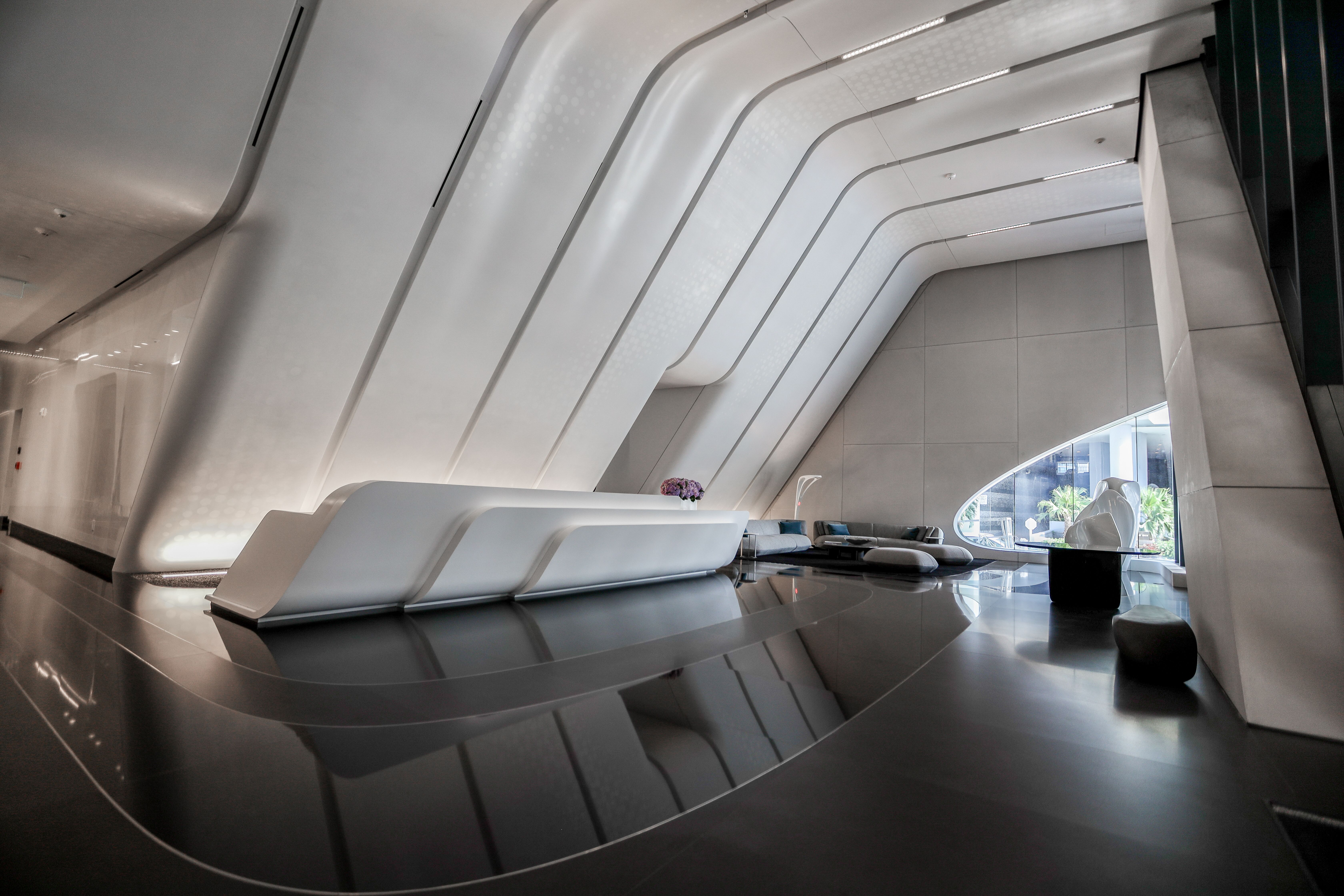 Exclusive to One Thousand Museum are scents customised by 12.29 olfactory consultants. The subtle ambient scents match the elegant and luxurious lifestyle of Miamians as projected by Hadid, and can be smelt at the lobby, Wellness & Spa levels, Aquatic Center and Sky Lounge. Upon request, residences can also be scented with their favourite scents or have a unique one personalised by 12.29.
As Miami has transformed into a truly global city in recent years, it has become a prime location for the development of luxury businesses and residences, becoming the next city that never sleeps. One Thousand Museum is a celebration of excellence and innovation and is a bold physical statement about the essence of Miami through the eyes of Zaha Hadid.