FOR THE TRUE-BLUE AVIATION BUFF WHO WANTS TO LOOK THE PART, A VISIT TO THE WORKSHOP OF CHAPAL IN FRANCE IS ALMOST AKIN TO A PILGRIMAGE. Few fashion houses today are as closely linked with aviation as Chapal, and perhaps even fewer pay the amount of attention that the company does to every detail of its manufacturing process. Since its founding in 1832, the brand's artisans have made it a point to personally treat its leathers in its own tanneries. The storied maison also prides itself as an innovator, as its tanneries have been the birthplaces of numerous leather treatment techniques.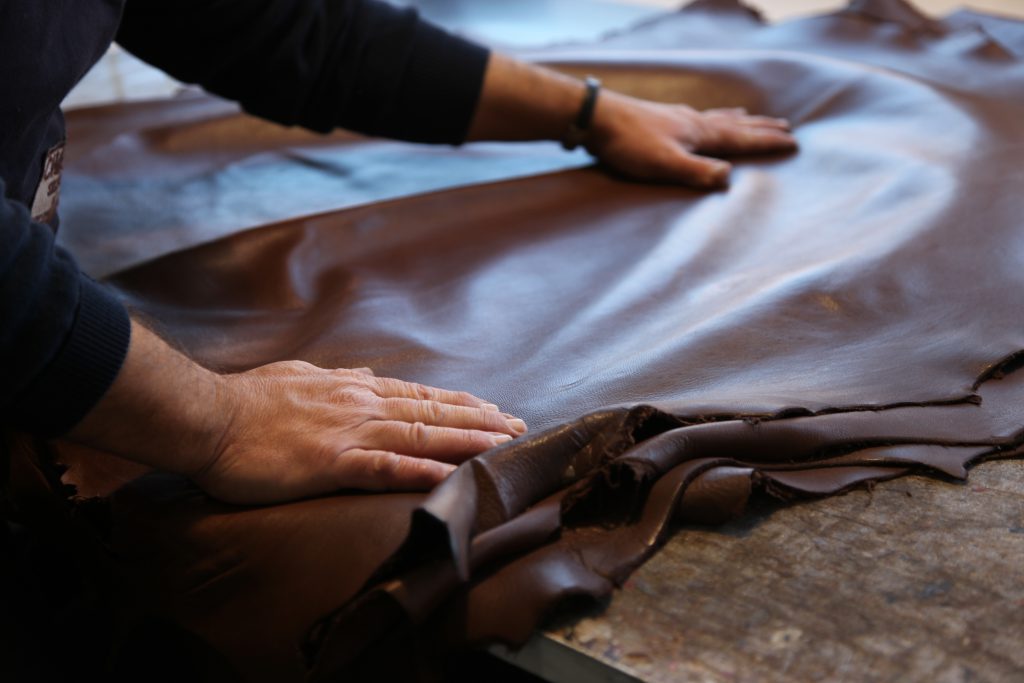 Besides its expertise in the treatment of leather, Chapal's claim to fame is the jackets that it has been making for French aviators since 1914. Legendary pilot Georges Guynemer, a fighter ace for France during the First World War, wore Chapal's 1914 jacket on his missions, while American Charles Lindbergh took to the skies in Chapal's classic A1 jacket. The widespread attention that Chapal's aviation jackets garnered simultaneously made their 'varnished and crusty' look a modish statement. Chapal also creates women's iterations, such as a limited-edition suede jacket designed after the one Amelia Earhart wore when she flew across the Atlantic Ocean almost a century ago.
Among Chapal's masculine offerings, its shearling-lined B3 enjoys overwhelming popularity, as well as its A1, which is based on the first jacket that the US Army Air Corps designed to replace its bulkier and more cumbersome predecessor. The A1 is distinguished by its eight buttons, which were commonplace on bomber jackets before zippers came into fashion, and a large knitted band at its waist. Other signature traits include polished sheep leather surfaces and a distinctive lightness.
Chapal also pays homage to the A2 jacket of the 1930s with its extremely soft USAAF jacket, insulated with golden shearling lining accompanied by multiple pockets. The brand also offers a reverse-varnished RAF jacket, highly favoured among World War II buffs, and the more fashionable Anglais, which comes with a Mandarin collar. Past designs also paid tribute to firefighters through silver-striped sleeves, hand-painted details, and stamped brass patches.
CHAPAL HAS BEEN MAKING JACKETS FOR FRENCH AVIATORS SINCE 1914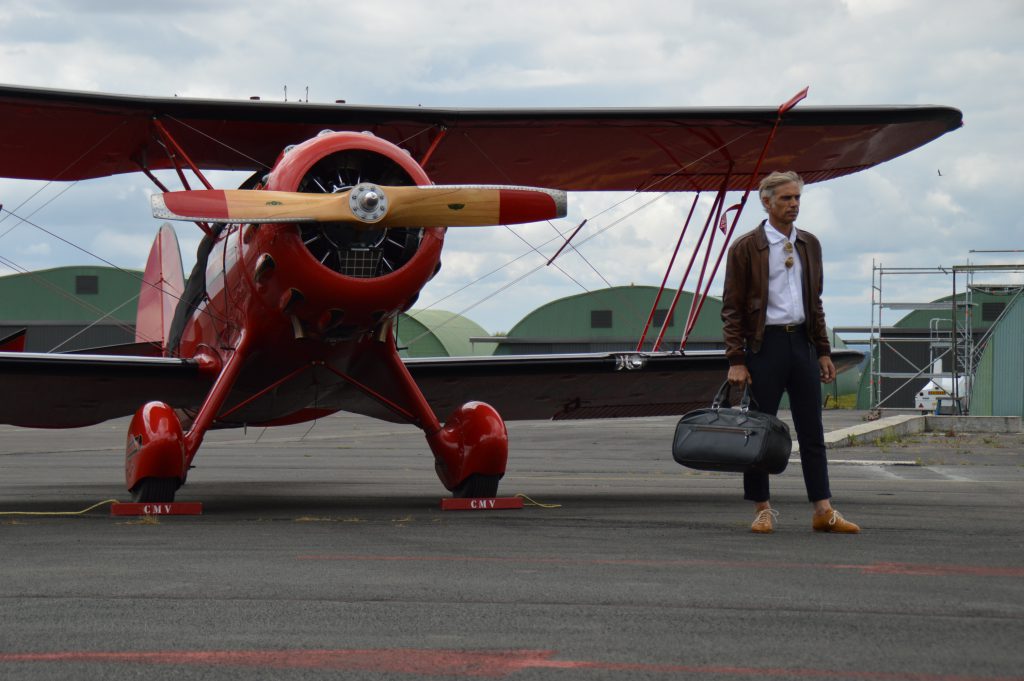 Inch by Inch
Today, many of the designs are made by sixth-generation owner and current President Jean François Bardinon. The meticulous process of making a Chapal jacket begins with its in-house artisans sourcing for sheep hides. The model 1914, for instance, requires 12 skins from mountain sheep of the Les Causses region in France, whose tough skins are highly resistant to the elements. Defined by its large insulating collar flaps as well as its exquisite softness and patina, the 1914 jacket was resurrected by Bardinon as a salute to Chapal's contributions to the defence of France during World War I.
Dedicated tanners tan the hides in hefty wooden barrels then separate the wool and leather, before the skins are fleshed out and soaked in acid baths in a process called pickling. The fleshed-out hide has a side with grain that requires smoothening in order to attain its shine. The hides are dried afterward for days and weeks, until they attain the expected quality, then tanned with chrome and vegetal ingredients. The leather can also be finished with spray paint or plastic coating. These finished products are then graded based on their thickness and shade. Each type of leather, including suede, nubuck and velvet, has a different grade and is finished in a different way.
The cutters and tailors work with 32 pieces of precisely-cut leather to assemble each jacket. After they are lined in gabardine cotton, these pieces are stitched together by experienced seamstresses, then reinforced — a process that requires 40 metres of thread and 16 man-hours.
Today, Chapal's older tanneries in Montreuil-sous-bois and Lagny-sur-Marne are no longer in use, but have been preserved in honour of the brand's heritage. They have been given new leases of life — transformed into art centres, where they continue to nurture the Chapal spirit of creativity and forward thinking, as the workshops of hundreds of cabinetmakers, designers, luthiers, mosaic artists, painters, sculptors, stone masons and upholsterers.
CUTTERS AND TAILORS WORK WITH 32 PIECES OF LEATHER TO ASSEMBLE EACH JACKET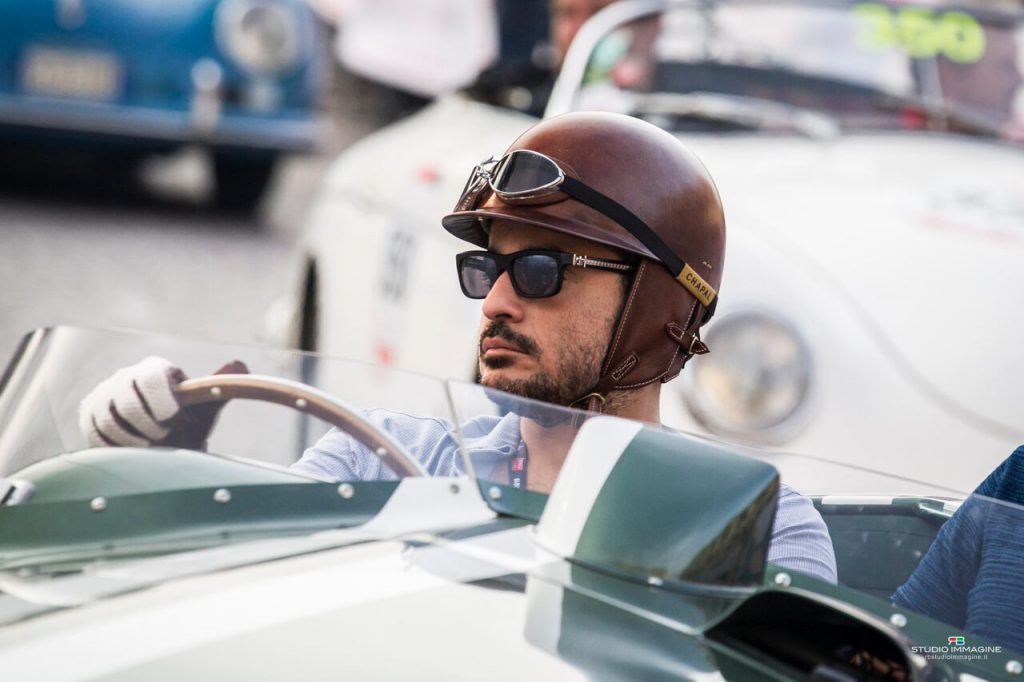 Chapal's pursuit of advanced technology is reflected in partnerships with motoring brands, such as Michelin, Le Mans, Jaguar and Bugatti. It is also associated with Mille Miglia, the thousand-mile vintage car endurance race in Italy, where some drivers can be seen wearing tailor-made Chapal headgear. These personalised lightweight helmets are both shock-resistant and fire-proof, and are sometimes made to match the Chapal-made leather lining or upholstery in the interiors of the driver's car. Chapal's racing collection also comprises gloves, boots, goggles and apparel.