A Tranquil Retreat
In overcrowded Phuket, The Surin Phuket is a haven of peace amidst the bustling tourist horde.
By Georgina Wang
For discerning travellers, Phuket is not exactly top of mind when they think of a peaceful seaside destination. The town is not what it once was decades ago when you can take your pick of secluded and deserted white-sand beaches to while the day away. Now, those picture-postcard beaches are hard to find, as Phuket gets even more crowded everyday – you would really need to look harder to find a peaceful beach for a relaxing hideaway.
Fortunately, there's The Surin Phuket. Perfectly situated on Pansea Beach, it is one of the few hotels with its own private beach, providing guests much-needed privacy, and yes, exclusivity.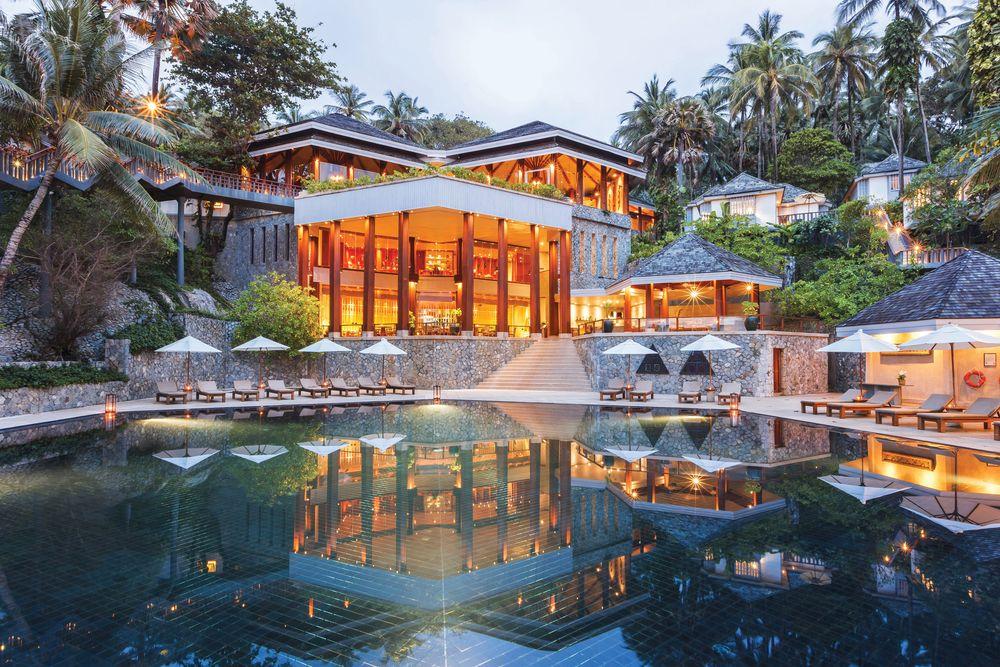 A fresh design
What sets the hotel apart is its design. Formerly the Chedi, the property underwent a major do-over, which resulted in a light and airy layout that incorporates Thai design with a modern sensibility.
Guests are greeted with a huge open- air pavilion that functions as lobby and reception area. The pavilion spills over the hillside and opens up to truly breathtaking views of the Andaman Sea. From here, the property winds down the hillside, past restaurants, a library, before reaching the large hexagonal pool at the bottom, with its connecting beach bar and deserted beach, truly a luxury in Phuket these days. The 103 white cottages are dotted across the hillside at various levels, connected by steep stairways and elevated walkways. It's a good workout going up and down and might not be ideal for parents with young kids or older guests who have mobility issues. But otherwise, it's a pretty impressive property.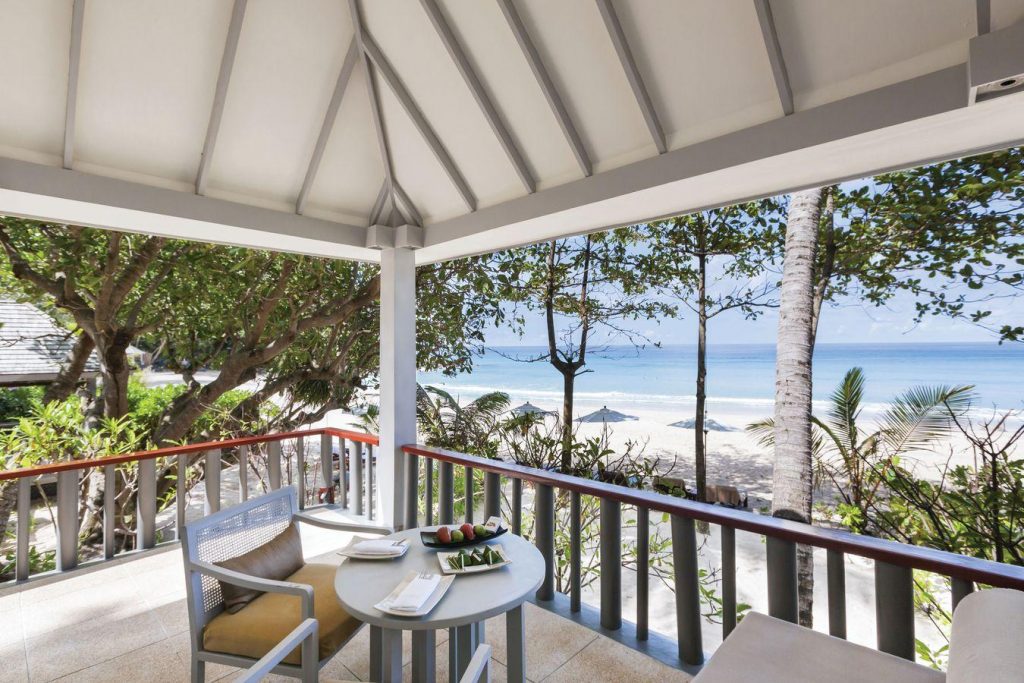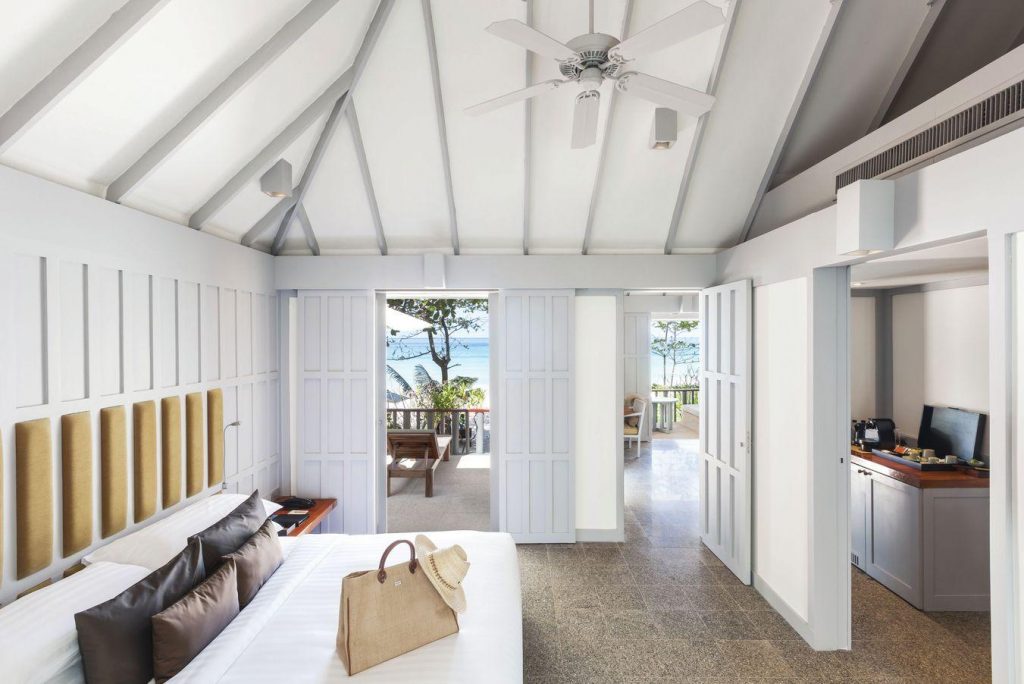 Pretty cottages
The makeover was done with an expert and light touch so that the cottages are a refreshing change from the tired cliché of what I call, Thai rustic design.
At The Surin Phuket, the cottages have an airy and contemporary look – fresh white walls, sliding doors and granite floors provide a pleasing and calming combination. All the cottages are identical, and categories are determined by location and size; the beach suites, of course, are all beachfront. All the cottages have gardens, small decks (perfect for sunbathing) and lots of space for just lounging around.
The cottages, which come in three categories – one-bed, two-bed and beach suites – are generous in size with comfortable beds and interiors that invite you to relax and just forget about the outside world. En suite bathrooms feature rainshowers, a double vanity area and his-and-hers dressing areas.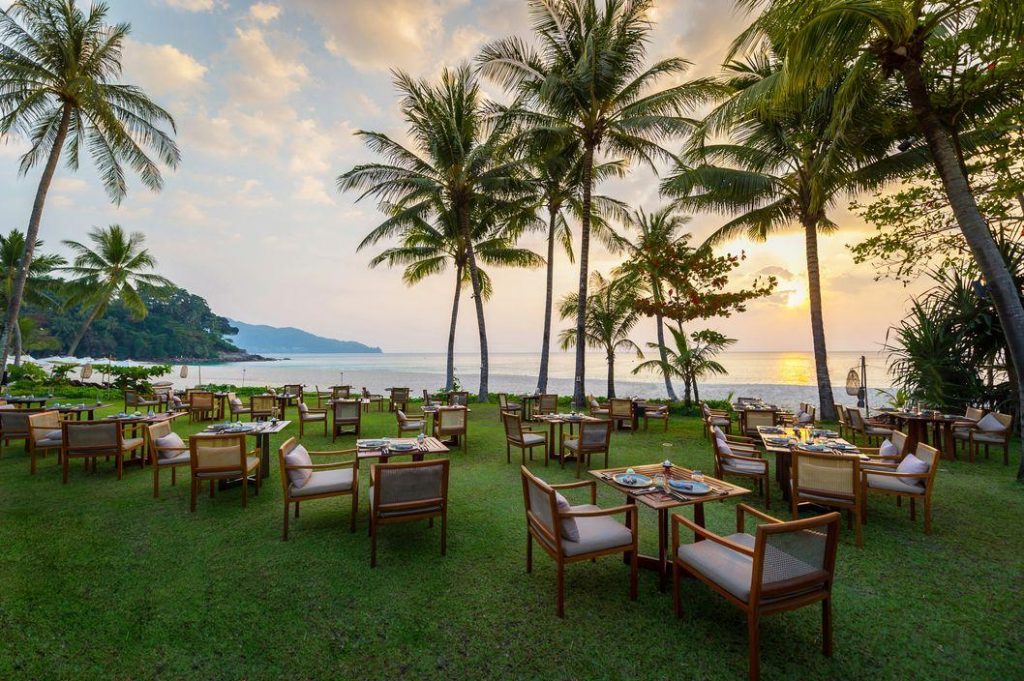 Paradise and beyond
Should you forgo the luxury of having nothing to do, the hotel offers a range of complimentary experiences each day, from yoga to something more active. Those who love the adrenaline rush should head over to the watersports centre for complimentary kayaks, catamarans, standup paddleboards and snorkeling gear. After you've tired yourself out, book a massage at the hotel spa.
All that activity will surely make you hungry. The breakfast buffet is served at the lovely Lomtalay, which overlooks the pool and ocean, perfect if you want an invigorating swim in the mornings.
You can also order a la carte at the Sunset Cafe, which serves delicious Mediterranean and international cuisine. Both restaurants have big picture windows that give guests spectacular views of the Andaman Sea. For pre-dinner drinks, head over to the Beach Bar, the perfect spot for happy hour cocktails and some nibbles. Those who want to dine al fresco on authentic Thai cuisine and fresh grilled seafood should head to Beach Restaurant, situated on the well-manicured lawn overlooking the beach, perfect for a romantic dinner or a casual group catch- up with friends.
Within walking distance from the hotel are several shops and restaurants. If you want more action, then the tourist- heavy Patong Beach is a 40-minute taxi ride away from the hotel. But then, why would you when you have paradise at your doorstep?