How To Meet Friends In High Places
Join a flying club, of course – but not just any flying club. WingsOverAsia is spreading its wings with activities and big plans this year, all designed to lure in more private aviation enthusiasts.
By Terrie V. Gutierrez
Funny about that phrase,"friends in high places" – for WingsOverAsia (WOA)'s Ng Yeow Meng, this phrase takes on a double meaning. "I always joke that here at WingsOverAsia, you really do meet friends in high places – literally!" he says, laughing. WOA members are mostly owners of private jets, who would probably be happiest flying their planes.
We're chatting at the expansive WOA lounge, overlooking Seletar Airport. Arguably unique among the exclusive clubs that have cropped up in Singapore in recent years, WOA is more than a social club, it is a lifestyle and concierge brand, giving the old Seletar airport a much-needed shot of luxury and exclusivity. This is where Asia's ever-growing community of passionate flyers and private aviation enthusiasts come to have their planes serviced, do business and yes, socialise with like-minded members.
WOA's $15-million, 72,000-square feet headquarters, complete with a swanky lounge offering food and beverage services, meeting rooms, two state-of-the-art hangars, a rooftop lounge and meeting areas where members come to talk and socialise, something that Ng wants to see more of this year. "For 2018, we want to boost the number of WOA members," he says.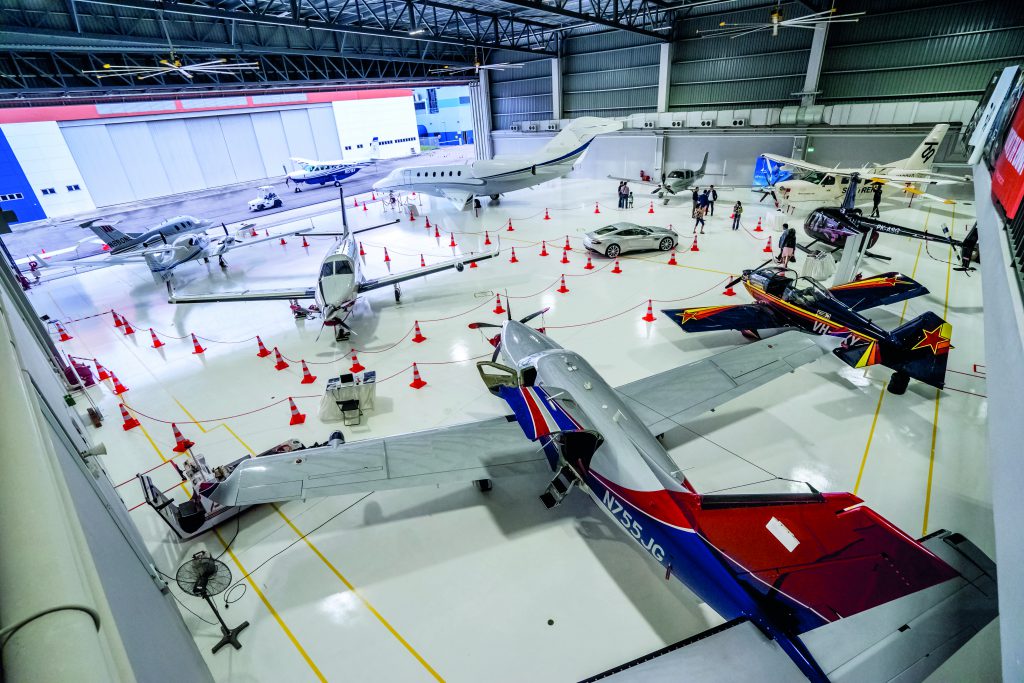 A flying start
Indeed, WOA has been doing all it can to dispel the notion that flying is exclusively for the rich. "We want to leverage on the facilities and our expertise to provide more opportunities for the public, plane enthusiast to actually come, see, feel and experience the whole private aviation lifestyle," explains Ng, who is a pilot himself and has been trying to promote his passion to the public for years.
Now that everything in the professional side has fallen into place, WOA has big plans, but in a more social dimension. "We really want to focus on our reach, if I may put it that way. WOA started out with the objective of making private flying easily understood and accessible to the general public. This building was a huge milestone in allowing us to do that."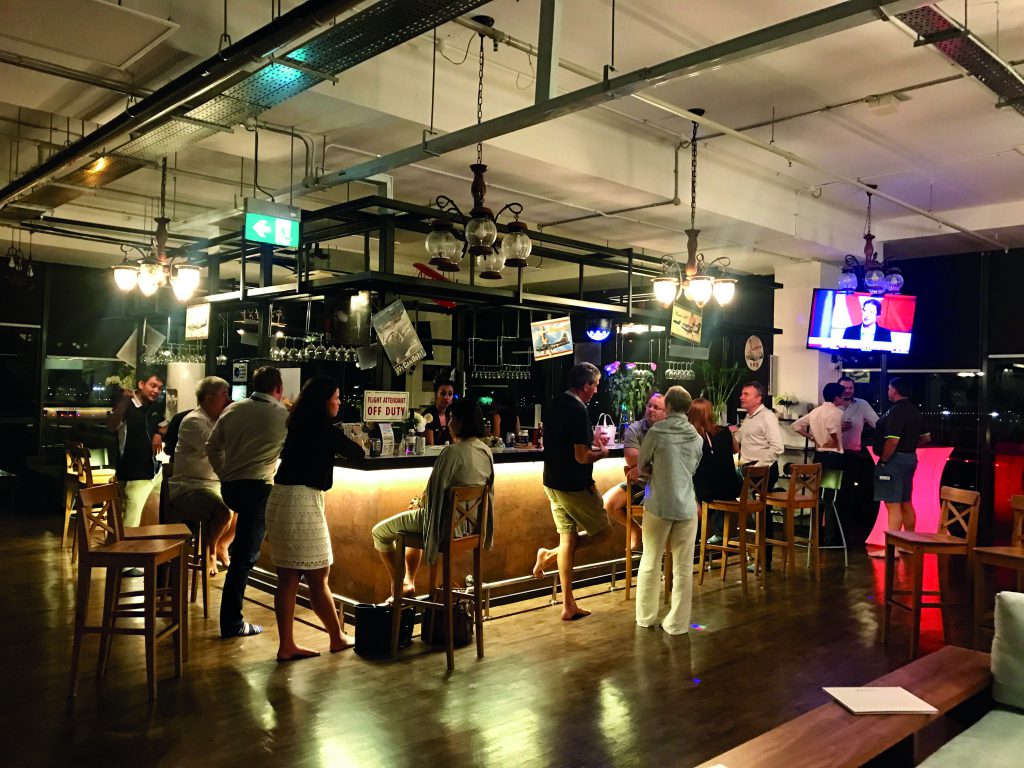 First on the agenda this year is to introduce more people to the world of private aviation. During the Singapore Air Show in February, WOA had a weeklong open house including private aviation-related functions and dinners with various aircraft manufacturers and partners every evening.
WOA is also opening the membership to people who may not otherwise have their own aircraft but are passionate about aviation.
"We're officially launching a social membership tier," says Ng. "Any person should be able to come to this club, and just like any other private members' club, be able to socialise with other enthusiasts, and see, touch and feel an airplane."
To accomplish this, ClubWOA is introducing a Social Membership Category at $1,200 a year for non-pilots and non-resident aviation enthusiasts from around the world. What do members get for this membership category?
Aside from the use of club facilities, members can join the activities, try out the flight simulator, and join other members on their flying trips around the region, many of which are already scheduled for this year. "We want to focus on activities that are more varied and interesting for our members," explains Ng and part of this would be organising more trips around the region, which WOA has been doing before and will do more of this year.
WOA has about 70 subscribed aviation- tier members and about 1,000 social members, "but these do not include our elite-tier VIP members". Ng says he hopes membership would increase by about three times what it is today. "We are not aggressively trying to grow to thousands of members for profit purposes. We want to be sustainable, yes. But more importantly, we want members to feel that they are really in a unique environment where the community is strong and cohesive. Not just in the flying part, but the whole aspect of it."
Aside from the facilities, WOA also has a brunch for members every Saturday, as well as happy hour deals at the lounge, karaoke, and full F&B services. For the public, WOA has a newly opened café on the first floor of the club. Last but not least, the lounge can also be kitted out as an events space, perfect for members who need a big area for a party or a company function.
Of course, WOA is not just a social club. For those interested in flying or have their own aircraft, WOA has the full range of services. "We have the full suite of professional aircraft management and flight support. We have an in-house engineering team that can service and maintain our members' aircraft. For those who want to buy or own an aircraft, we can help with that, too. We can help select, import, do all the necessary paperwork. Everything is in-house."
A gathering of flight enthusiasts
"I've been to many places around the world, and you don't find many clubs like this," says John Giddens, a club member who is also a part-time instructor at WOA. "I'm looking out there now, one plane is taxiing and I just saw a jet take off a while ago. Everything is right here. I don't know of anywhere else in the world with these kinds of facilities. It's unique."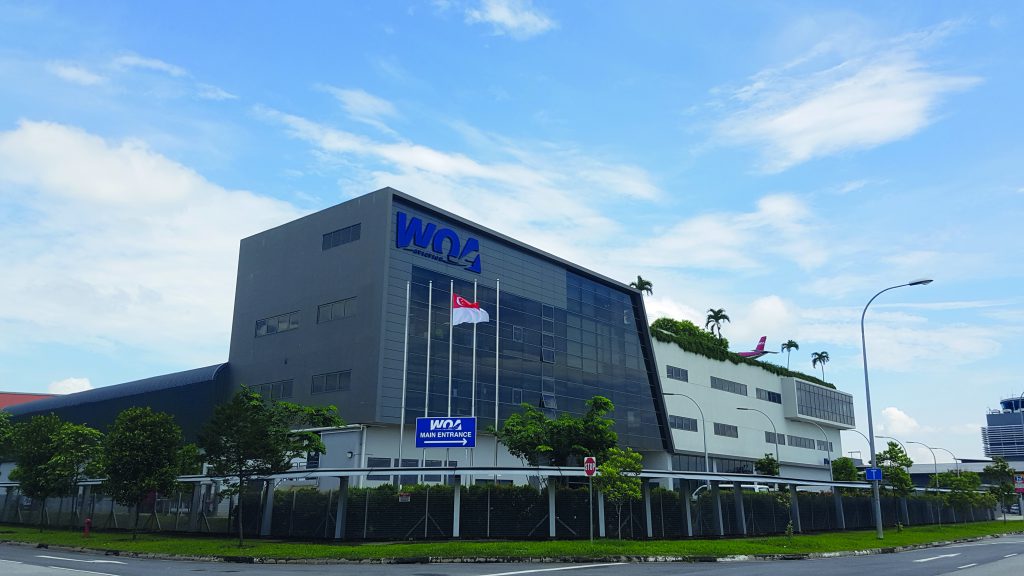 Giddens, whose office is a short walk from WOA, could be the typical WOA club member. He owns his own business and flies his two planes as a hobby. "It's a pretty interesting group of people to hang out with, actually," he says of the members. Ng concurs. "There are many private clubs out there now," he says. "But with us, when you look out there, and you see an actual airport. There's a runway, you see planes coming and going. When you talk to members, you won't be talking just about aviation. You will meet people who are accomplished in their professional and private lives. It's a community."
Says Giddens, "Aside from the facilities, which are of course, linked to flying, it's really about meeting people, the social gatherings. Flying is the connection, but it's not the end-all and be-all."
Indeed, WOA members are a mix of successful businesspeople and entrepreneurs who have varied interests. "Besides the airplane talk, there's a lot of sharing of entrepreneurial experiences, life experiences," adds Ng. "It's quite a multicultural group. The passion for flying is the common thing, but there's no cultural or racial barriers. Plus, it's overlooking an airfield, with a hangar filled with airplanes, so it's a complete experience."