Lake In The Sky
Experience the cultural and natural wonders of the mystical Lake Titicaca with a stay at the region's most luxurious getaway, Titilaka.
By Karen Tee
It is a strange sensation to stand on a floating island made entirely out of reeds. With every step, the surface squishes underfoot like a giant sponge and it feels like one might just sink into the icy waters of Lake Titicaca, on which these islands float.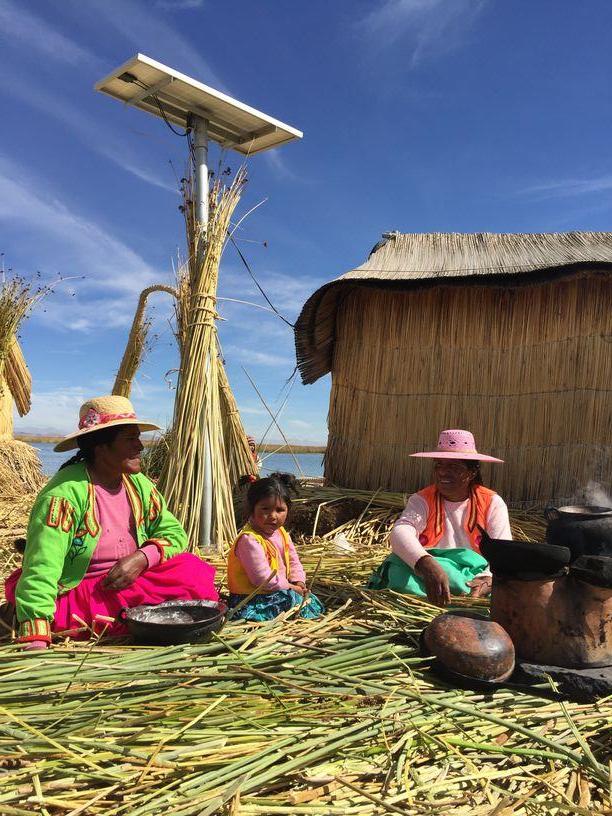 Welcome to the man-made islands of the indigenous Uros tribe. About 4,600 people live on some 120 floating islands on the lake, just like how their ancestors have for over 500 years. The two metre- thick reed islands are made of compacted bundles of the tortora reeds and secured to the bottom of the lake with ropes and sharp sticks. Despite the disconcerting sensation of stepping on what is essentially a reed platform, they are solid enough to support a cluster of thatched huts where extended families live, sleep, cook and even watch satellite television.
Besides access to Internet connectivity, the Uru lead mostly traditional lifestyles. Women dress in colourful garb of knitted cardigans and thick, long skirts with broad brimmed felt bowler hats while men don multi-hued beanie hats and ponchos. The same reeds, which are used to build the islands are also harvested for sustenance. Islanders also hunt fish from the lake and seagulls and ducks for protein.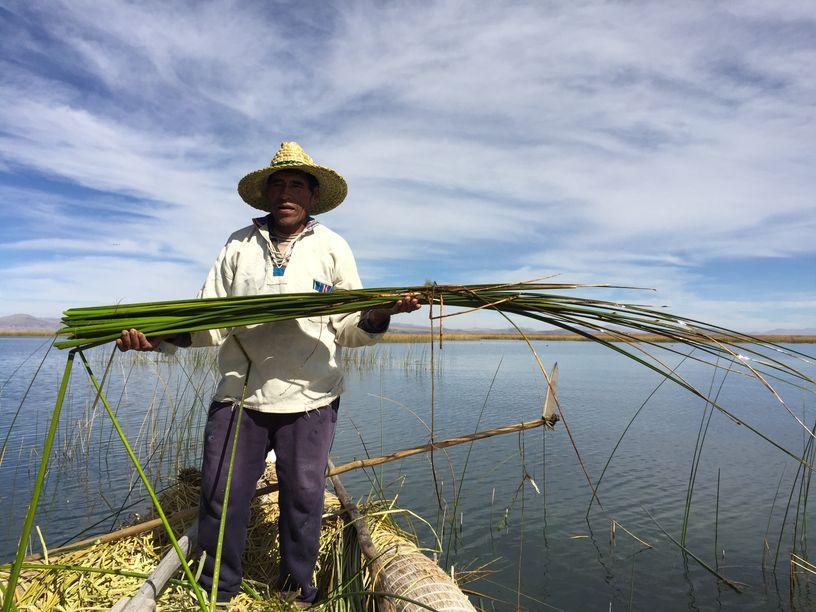 Situated at the Peru-Bolivia border on the Andean high plateau at a vertiginous altitude of 3,800m above sea level, legend has it that Lake Titicaca is where the first Inca leaders came from, making it the cradle of the mighty Inca civilisation. Today, this region continues to attract intrepid globetrotters who are drawn to the culturally unique practices and way of life of the Uru people. The land surrounding this mythical lake is also home to native Aymara and Quechua people and is dotted with pre-Incan ruins as well as colonial architecture.
Luxury at high altitudes
But there's a catch. Despite the wealth of cultural, historic and geographic riches, modern luxuries are scant here, possibly because of its relative inaccessibility at such a high altitude. Puno, the closest town on the Peruvian side of the lake, mostly offers basic accommodation for those on shoestring budgets.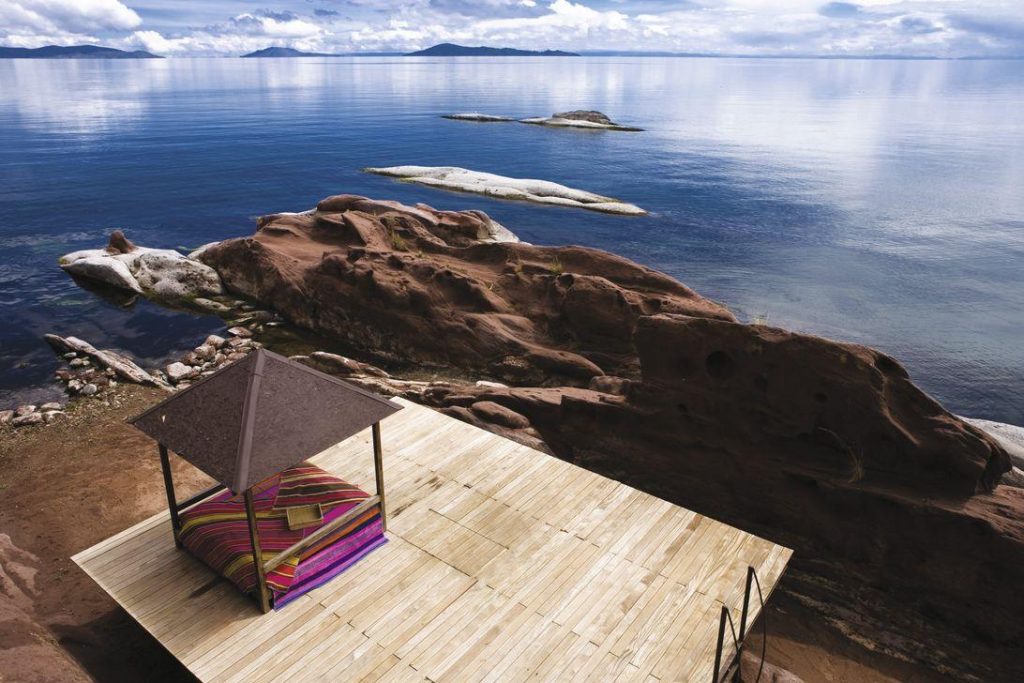 Still, there is one gem of a find – Titilaka, a stunning 18-room Relais & Chateaux lodge located right by the shore of the lake. (Travel tip: For a seamless transfer to this remote corner of the world, bespoke travel agencies like A2A Journeys can handle all the logistics.) Designed by superstar Peruvian architect Jordi Puig, the hotel is built to take full advantage of the glorious view of the lake's endless blue waters and azure skies. The sunlight-dappled floor-to-ceiling glass-walled lobby is beautifully furnished with artisanal textiles, throws and rugs by master weavers from the local community.

Outside, a spacious wraparound outdoor terrace with plush daybeds and comfortable deck chairs offers plenty of space to sit in quiet contemplation of the mysteries of the world's highest navigable lake. On some evenings, there's a campfire by the shore where one can snuggle into warm Andean blankets and watch the fiery sunset while sipping pisco cocktails.
For all its cosy grandeur, it is the attentive and intuitive staff, most of whom speak English, who make the hotel an unforgettable destination. At other five-star properties, a welcome drink is served on arrival. Here, they administer a simple oxygen test to ensure that guests are not affected by altitude sickness; otherwise, oxygen tanks will be provided. During a car ride, when my driver realises I am curious about the town's weekly livestock market, he even offers to make an unscheduled stop to show me around the marketplace.
Experience the Andes in style
Functioning somewhat like a safari lodge, Titilaka also offers a comprehensive selection of activities that range from treks on the altiplano to archaeological site excursions and even visits to the local market where bartering is still practiced. Naturally, some of the most popular activities are the lake outings which include rafting through the reeds and visits to the floating islands. Day excursions on the hotel's plush private yacht also include a stop on Taquile island, which is on UNESCO's intangible heritage of humanity list for its islanders' unique style of textile knitting and weaving.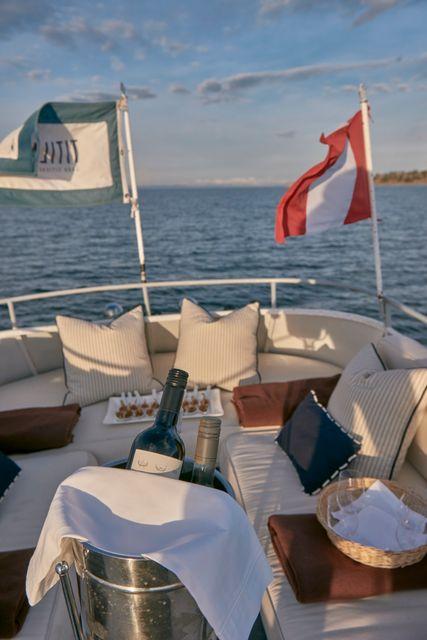 The cultural immersion continues in a delectable way back at Titilaka where chef Maria Fe Garcia draws on the bounty of the land to create a modern Peruvian menu with a special emphasis on Andean ingredients. The experimental yet delicious fare such as alpaca carpaccio, quinoa souffle and lake trout go perfectly with fresh salads and light consomes.
For those who are feeling adventurous, consider asking the bartender to pour a selection of tasting portions of pisco, Peru's de facto national drink. The spirit can be made with any combination of eight varietals of grapes and tasting the drink neat will allow the curious connoisseur to experience the range of fruity, earthy and floral flavours that are often masked in a cocktail.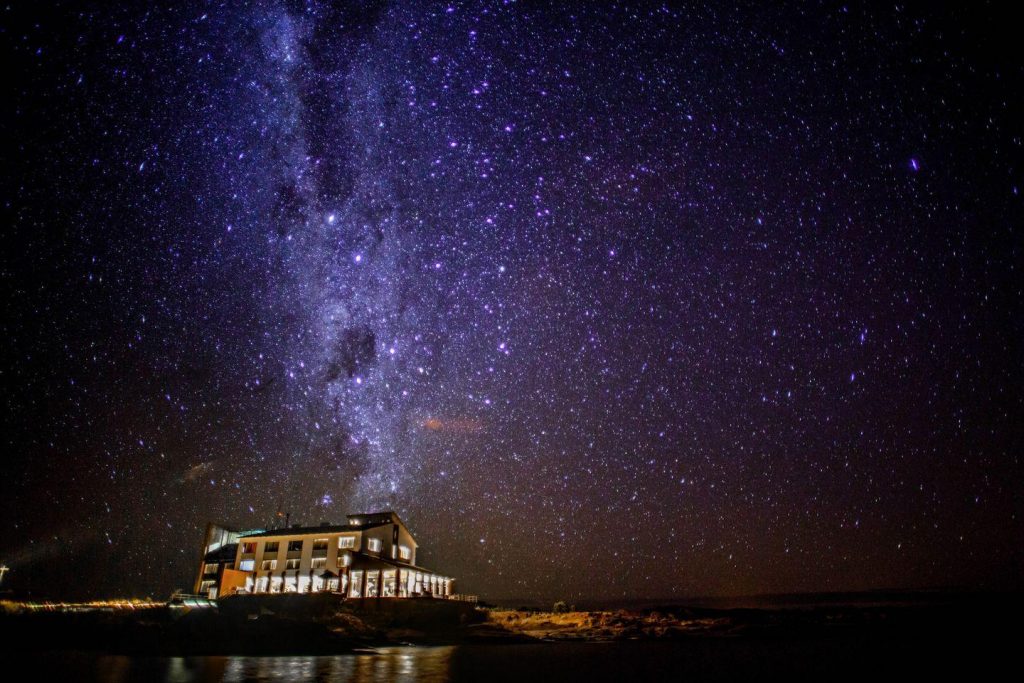 On a clear night, do join the resident astronomer out on the deck for an unforgettable view of the Milky Way in its full glory. It does get chilly on the Andean highlands but let's just say the constellations certainly seem more dazzling this high up in the mountains.
[image 8]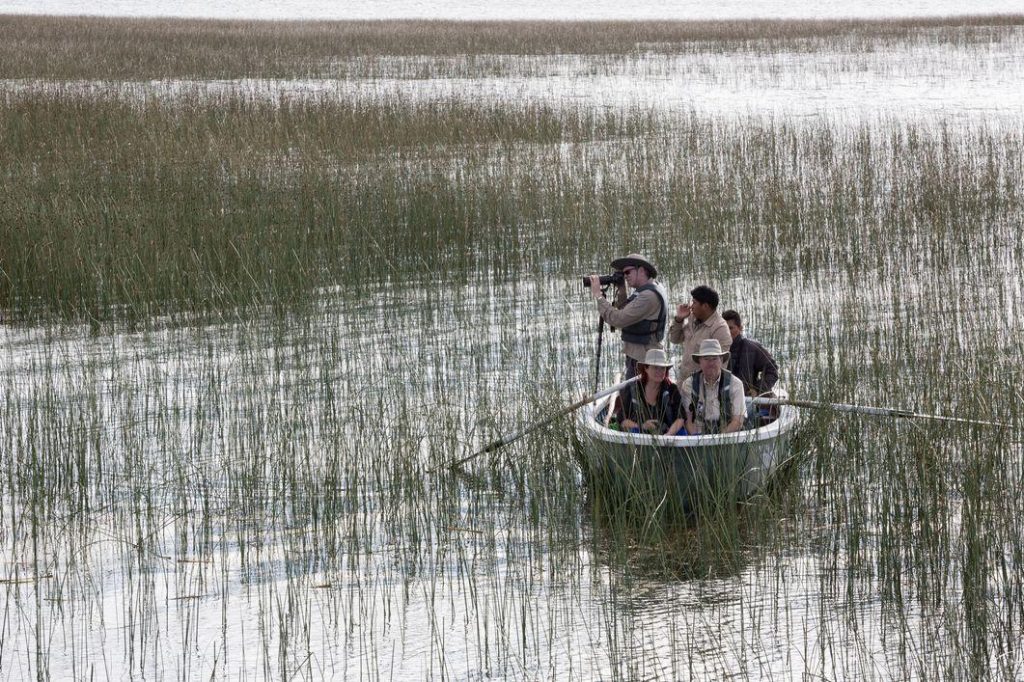 Thankfully, the rooms, which are just as thoughtfully designed as the common spaces, are built with heated floors for added warmth. With blackout curtains, ample closet space, extra pillows and organic bathroom amenities, it's practically impossible to find fault with the space. And yet, there are still ways to make the excellent even more exceptional. Here, this means that rooms are not just fitted out with oversized bathtubs that overlook the lake, but the hotel also provides a complimentary butler service to draw a candlelit rose petal bath at guests' convenience. Life really does not get much better than that.