In 2007, major news outlets ran stories predicting a booming market for very light jets (VLJ). Even at the time, the debate about demand for VLJs, as well as their feasibility, had been going on for a decade. Some touted them as family-friendly aircraft, while others described their potential to become 'air taxis' — but while several designs had been promoted, few had come to fruition. One event that year, though, heralded a change from uncertainty to eager anticipation — the US Federal Aviation Administration's granting of full flight certification for the Eclipse 500 twin-jet.
Of course, that was before 2008, and moods at business aviation conferences have since turned more cautious. In mid-2008, production of the Eclipse 500 was halted due to lack of funding, and Eclipse Aviation soon filed for Chapter 11 bankruptcy. The company was purchased by Eclipse Aerospace, which eventually merged with Kestrel Aviation to form One Aviation.
And now, One Aviation is developing a VLJ that will, well, Eclipse the 500. The Eclipse 700, originally codenamed 'Project Canada', has been designed with more speed, higher altitude, longer range, and strong focus on greater flexibility for the owner. The 'Canada' project was announced last year as an upgrade to the Eclipse 500/550. Relative to the EA550, though, this upgraded all-new small private jet will allow for more fuel in a longer wing configuration and more cabin volume over a 14-inch fuselage stretch.
It has been designed with more speed, higher altitude, and longer range than the Eclipse 550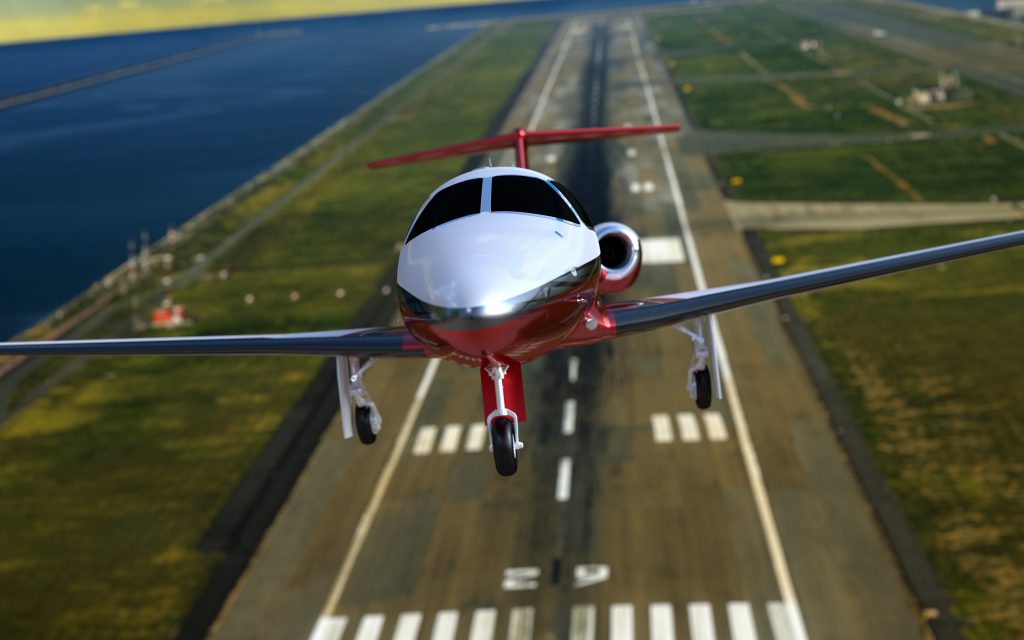 It is not only the flexibility offered by the new Eclipse 700 that has spurred market interest. Its promise of 'flyability' makes it a prime option for those thinking about moving towards both owning and flying an VLPJ. For instance, it comes with the Garmin G3000 avionics system, which is the first touchscreen-controlled glass flight deck designed for light turbine aircraft. Its three 14.1-inch screens and two touchscreen controllers are designed to give the pilot more of the information he or she needs while maintaining a familiar desktop-like icon control surface. Adding to the ease of operation are PPG Alteos electronically dimmable interactive cabin windows, which use Nuance V2 shading by Vision Systems.
The longer wings, which have an almost swept-forward configuration with upswept winglets, provide for extra fuel capacity, which of course equals greater range — think five passengers transported over 1,400 nautical miles without needing to refuel. Added to this, two Williams FJ33 engines will allow the Eclipse 700 to climb to 13,000 metres (43,000 feet) very quickly and cruise comfortably at 383 knots.
One Aviation CEO Alan Klapmeier says the Eclipse 700 should be ready for customers within 18 to 24 months. The company has received around 30 orders, mostly from owners of other Eclipse aircraft, as well as much interest from potential clients in China.